The Loop
Chambers Bay architect: 'The stoics just shut up and play'
Stories of interest you might have missed…
"As PGA Tour pros started visiting [Chambers Bay], their unflattering reviews generated buzz in golf circles…Jones heard the criticism, absolutely, and he fired back in a phone interview this week. You talk about Ian Poulter,' Jones said. I notice the Texans, the stoics, just shut up and play: Hogan, Trevino, Spieth. Players who are very serious are calling me to learn about the course.'" Ron Kroichick of the San Francisco Chronicle catches up with Chambers Bay architect Robert Trent Jones II.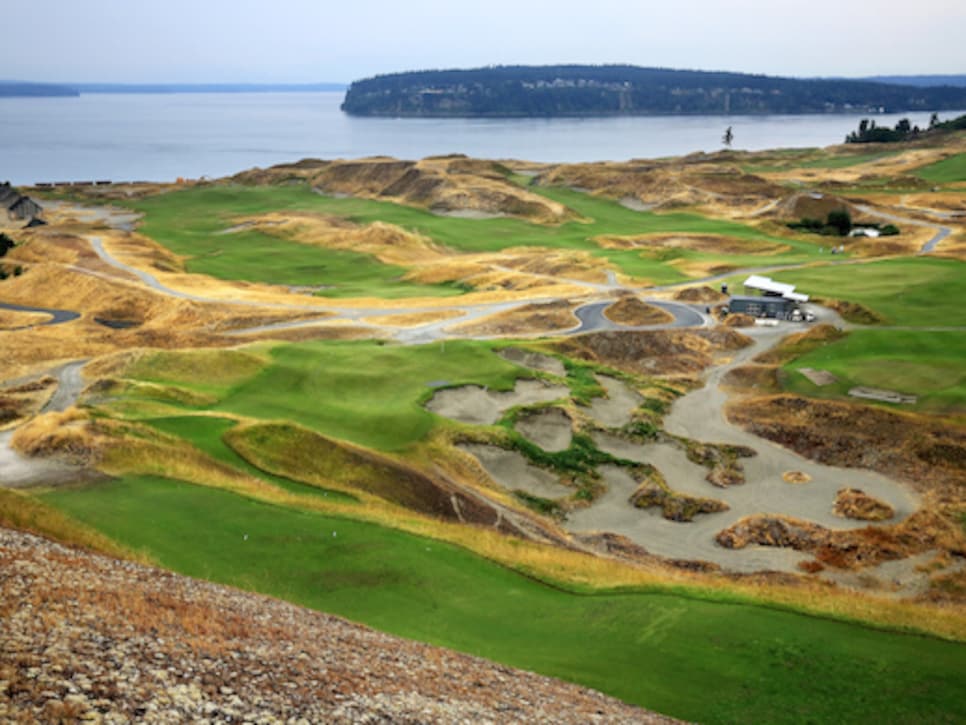 "The bunker that is about to become the most famous in the Northwest has a special name that was bestowed a few years ago by caddies — Chambers Basement,'" Craig Smith writes in the Seattle Times. "It is the 10-foot-deep pot bunker in the middle of the 18th fairway at Chambers Bay, 120 yards from the center of the green. Mike Davis, executive director of the USGA, ordered the bunker built after a review of the U.S. Amateur held at Chambers Bay in 2010. The hole was a par 5 in the Amateur, and he wanted it toughened for the Open."
"Five years ago, John Lister, a retired New Zealand tour professional, noticed [Lydia] Ko on the practice range at Gulf Harbour Country Club in Whangaparaoa, an Auckland suburb," Bill Fields writes in this profile of Ko at ESPNW. "She had stuck a golf shaft in the ground on one side of the range and was hitting wedge shots at it from the other, 80 yards away. As Lister watched, Ko swung, beautifully smooth but with purpose. The golf ball rose, high but not too high, and struck its target…Three times in a row,' Lister says. It was just incredible, that ability to repeat, repeat, repeat. She makes it look so easy to do the same thing all the time.'"
"I think a challenge here is motivation," Notah Begay III said in this story by James Corrigan of the Telegraph. "Seventy-nine times he's won [on the PGA Tour], 14 majors, he beat everybody, everywhere around the world, and it's tough to find the motivation to just get up and go out and do it again. That's, I think, why we've seen such a drop off in winning performance from a lot of the greatest players when they go to the Champions Tour. They're like, I've been beating these guys my whole life, and now they're ultra motivated and I'm ready to retire. I'm just not that into it.'"