The Loop
Celebrities to watch this week at Pebble Beach
The AT&T Pebble Beach National Pro-Am starts Thursday, which means the usual array of celebrities teeing it up alongside the pros.  No surprise that the likes of Bill Murray, Carson Daly, Ray Romano and Kenny G are playing, a few of whom have even had some success in past years (Murray won with D.A. Points in 2010; Daly finished fifth with Jason Allred in 2005). Despite the barrage of duck hooks and power slices sure to plague many celebrities, their presence will produce some laughs. It's hard to take Nick Faldo seriously when he breaks down Bill Murray's swing:
(Not bad considering the outfit.)
Aside from actors and musicians, a few NFL stars and coaches will be making appearances, including recent Super Bowl runner-up Jim Harbaugh, whose San Francisco 49ers lost to his brother John's Ravens, 34-31. One of Harbaugh's foes,Bill Belichick, will be playing in his second consecutive Pebble Beach pro-am after finishing third with Ricky Barnes last year. Here's hoping Belichick shows up in anything other than a cut-off hoodie.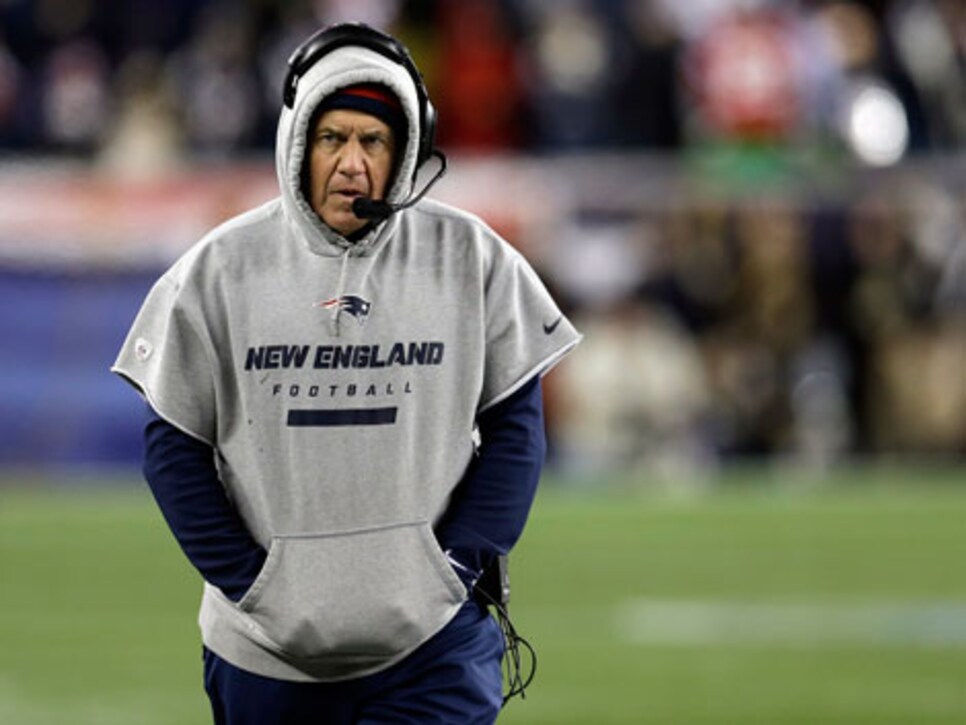 Aaron Rodgers and Tony Romo, two quarterbacks whose seasons ended well before they hoped are in the field. If the Cowboys and Packers were squaring off, Rodgers would surely have the upper hand. But golf is the great equalizer, and Romo gets the nod here only because his swing looks nice and he's played in a few U.S. Open qualifiers (Tiger has also allowed Romo to be his partner, which must be good for something).
(Romo's swing can be seen at the :16 mark).
If Romo's lucky, he'll knock in all the short ones. He's known for botching easy plays, and he's playing alongside 19-year-old Jordan Spieth, who will surely be battling some nerves.
And finally, flamethrowers Justin Verlander and Matt Cain are in the field. Their respective teams (Detroit Tigers and San Francisco Giants) squared off in last year's World Series, which Cain's Giants won in only four games. Verlander will be out for revenge on Matt Cain, who also happened to throw a perfect game last season. However, Verlander has a firm grasp on the crown for hottest girlfriend award as my colleague and author of The Grind, Alex Myers, pointed out.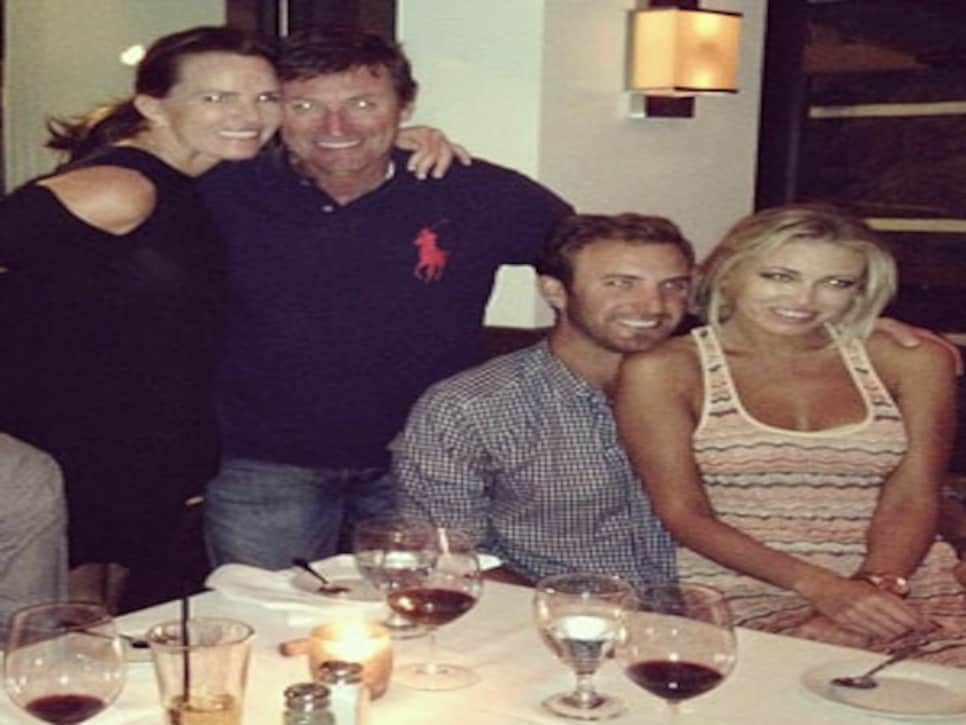 Speaking of hot girlfriends, Dustin Johnson is playing alongside his new squeeze's father, also known as "The Great One." Wayne's daughter, Paulina Gretzky, is a fashion model and Instagram star, and has been posting a lot of photos of her and Dustin's off-the-course escapades. Dustin won at Pebble in '09 and '10, but didn't have the distraction of playing with his girlfriend's father.
Hoopla aside, there must be a favorite among all these amateur hackers. I'm going with__Skip McGee__, the head of Global Investment Banking at Barclays and a 15 handicap, simply because he's paired with Phil Mickelson. Not only did Phil narrowly miss shooting the first 59 since Stuart Appleby in 2010, but he also seems to be in love with his driver. And we all know true love is hard to find. Skip, you lucked out.