The Loop
Trending: Celebrating National (Brooke) Pancake Day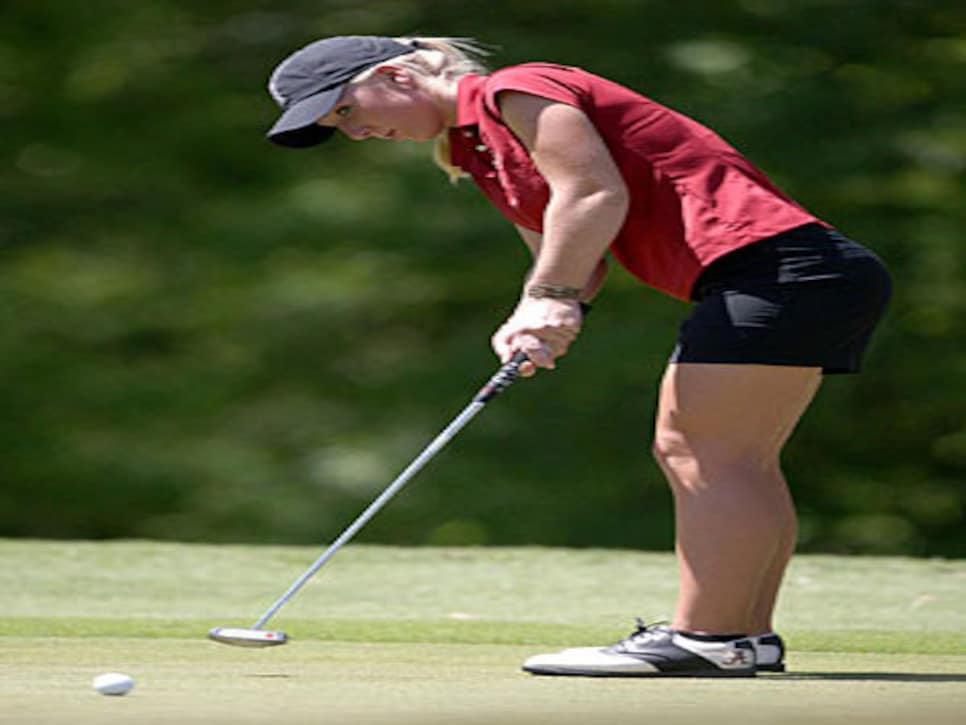 Please excuse me for making the obvious reference to Alabama Crimson Tide phenom Brooke Pancake on the national "holiday" that shares her surname. It was either her, or the much vaguer pancake reference to a flop shot. Why spend endless minutes trying to connect a meaningless holiday to golf with six-degrees of separation when only one is needed?
For those of you not in the know, Brooke Pancake hit the national scene during last year's U.S. Women's Amateur Championship, falling to Danielle Kang on the final hole of the semifinal match. She is currently a senior at Alabama coming off a first-team All-American junior season, both on the course and in the classroom. She is a three-time NGCA Scholar Athlete and was awarded the 2011 Edith Cummings Munson Golf Award for the All-American with the highest GPA, winning the SEC Scholar-Athlete of the year for women's golf in 2010 and 2011. With an above-average GPA, Pancake carried a below-par average through the first-half of the 2010-2011 season before finishing in the top-10 with a 72.29 scoring average. She equaled the school 18-hole record 65, not once, but twice, and ranked second in the country in putts and GIR (she led the nation in fewest three-putts).
She also dominates all Google search results for "golf pancake."
While the list of Brooke Pancake's accomplishments are long, videos of her game are not. This shaky, hopefully-not-shot-by-a-stalker, look of her playing an entire 6th hole (the course is not listed) is the most-watched. It's followed by a GolfWeek preview of the 2011-2012 women's collegiate season and an ESPNU look at the 2010-2011 Alabama squad prior to the 2010 SEC women's golf championship.
Side-note: Though we have no evidence to suggest she is a fan of the food or the holiday, we are fairly certain she's sick of the pancake references. Sorry Brooke.