The Loop
CBS can't win with Rory McIlroy's Masters bid that went awry
Twitter can be an amusing place sometimes, as it was regarding the pairing of Jordan Spieth and Rory McIlroy during CBS' telecast of the third round of the Masters on Saturday.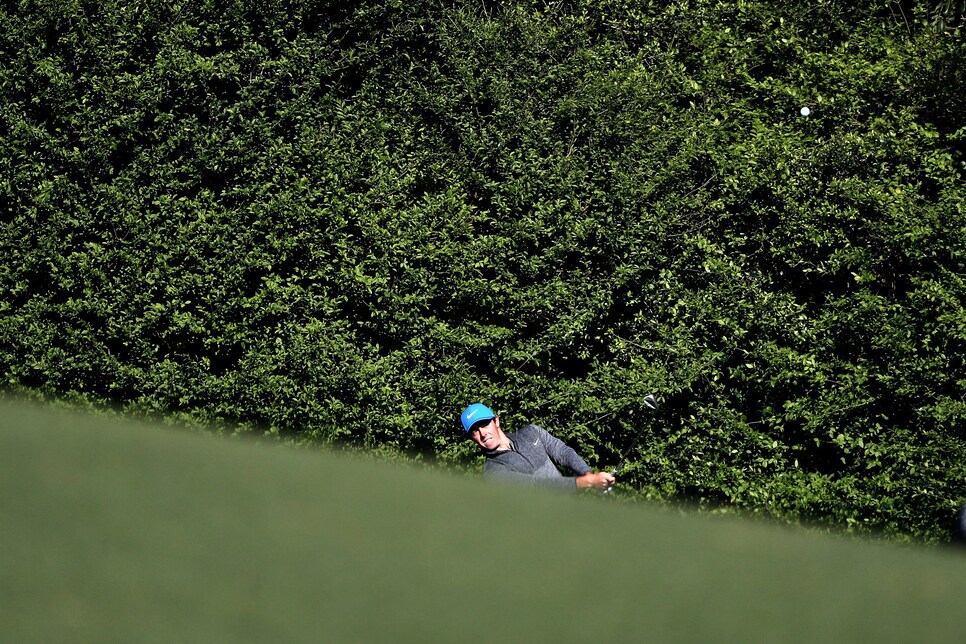 Early on, there were a host of Tweets similar to this one, blasting the network for showing too much Spieth and McIlroy at the exclusion of others:
Then when McIlroy faltered early on the back nine, CBS abandoned McIlroy, prompting a slew of Tweets similar to these two from Graeme McDowell and Olin Browne:
In other words, CBS was charged with showing too much McIlroy (and Spieth) early and not enough McIlroy late.
For the record, CBS showed McIlroy's calamities at 10 and 11, his tee shot and putts at 12, then we did not see him play 13 and 14, and he reappeared at 15.