The Loop
Catching Up With Mike Keiser, Owner Of Bandon Dunes
"I'll make three trips, and it will be done," says Mike Keiser, owner of Bandon Dunes.
Cowboys ride fences. Doctors make rounds. Reporters make calls.
I make it a habit to check in with Keiser, and he never disappoints. On my latest call, I was looking for an update on his new 12-hole par-3 course, which is being built by Bill Coore of the Coore/Crenshaw design team. (The two built Bandon Trails for Keiser, and they're now renovating Pinehurst No. 2.)
"It's going fast," says Keiser, who will meet Coore on site next Thursday for one of his three trips to monitor the progress. Keiser anticipates some very limited play by the end of this summer and an official opening by next spring.
Every hole will have ocean views, perhaps the best on the property. Here's a three-picture look at what will be called Bandon Preserve: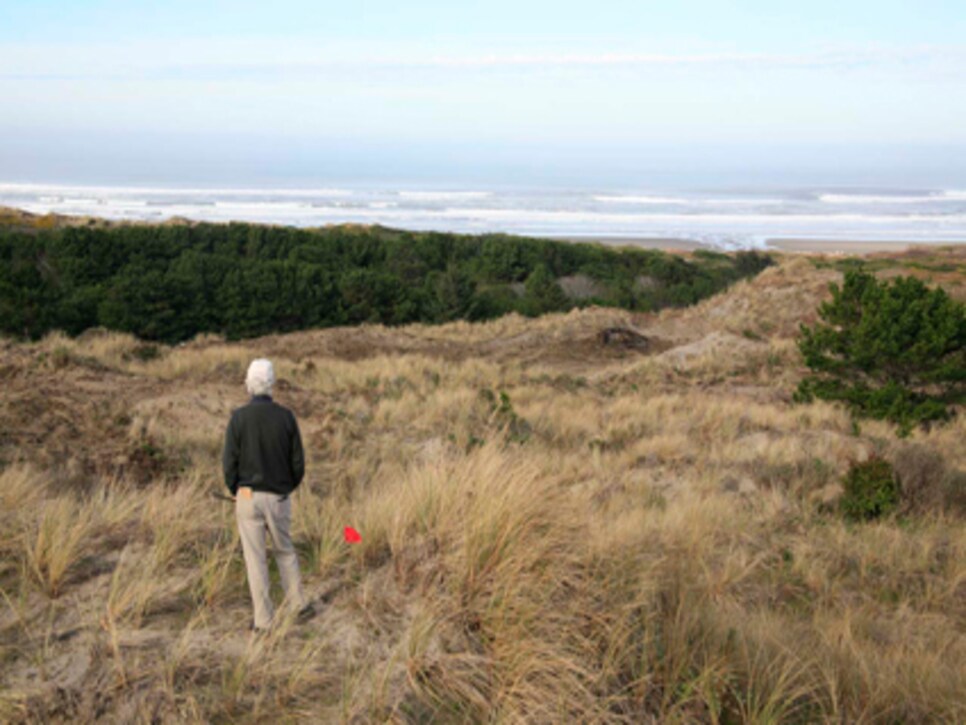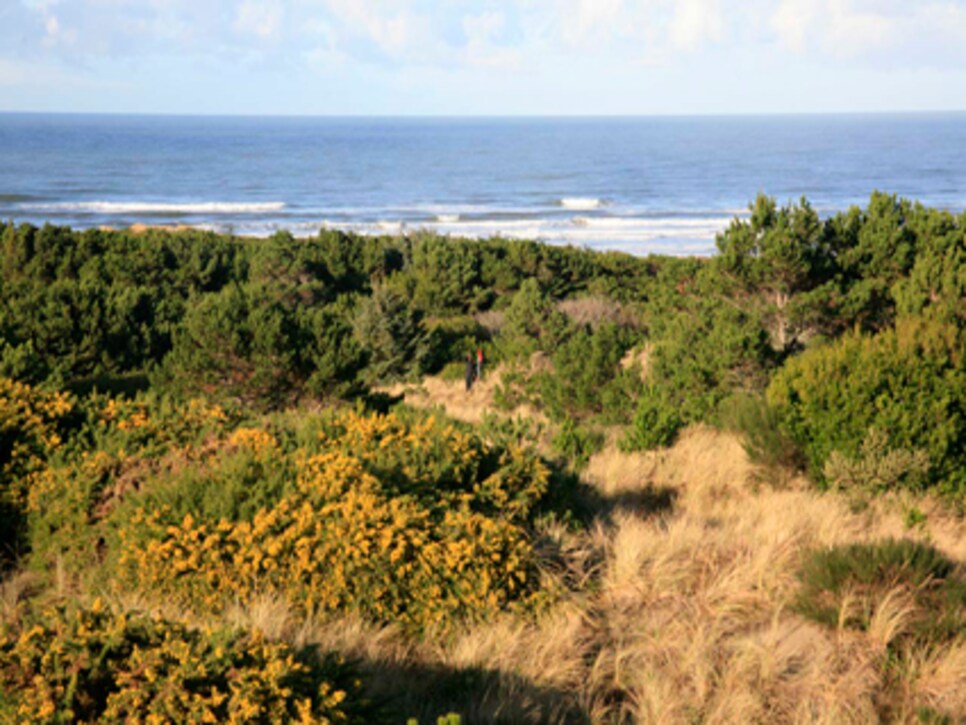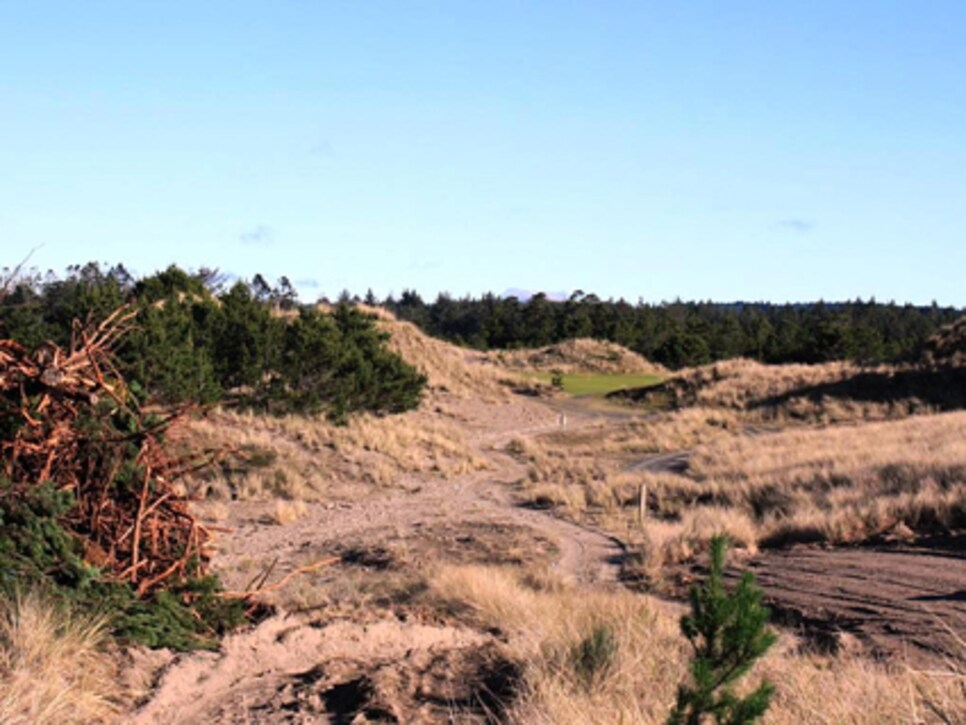 Keiser admits he's guessing when he throws out an estimated figure of 30,000 annual rounds being played on the short course.
I wouldn't be surprised if that figure ends up being a little low. Knowing what I know about the avid golfer, we always have enough energy for a good short course. Golfers who limit themselves to only 18 holes a day (which is rare at Bandon) might now play 18 in the morning, eat lunch, and then play the short course. The 36-hole-per-day golfer will play, eat, play another 18, drink and then play the short course. The 54-hole-per-day golfers will play, snack, play, snack, play, snack, play the short course and then--not so fresh off a cool 66 holes--cuddle up in the nearest sand dune, rest their feet and suck their thumbs.
Keiser says Bandon Dunes is coming off its busiest January in the history of the resort. That could be attributed to a combination of the intrigue of Old Mac, an economy on the mend, more flights in and out of the local airport by way of Portland and San Francisco, and the fact that Keiser hasn't raised off-season rates in years. (Resort guests paid a $75 green fee in January; $40 for a replay rate.)
Old Mac, the fourth course, which opened last year, is still attracting attention and received more rounds played that month than the other three Bandon options (which all rank among the best 15 public courses in the country).
I also asked Keiser for an update on Cabot Links, his other course being built in Nova Scotia, which is scheduled to open 10 holes for preview play in July. "The first two months will tell us what we have," he says. "People might come to see it, but will they want to play it again and again?"
From the looks of it . . .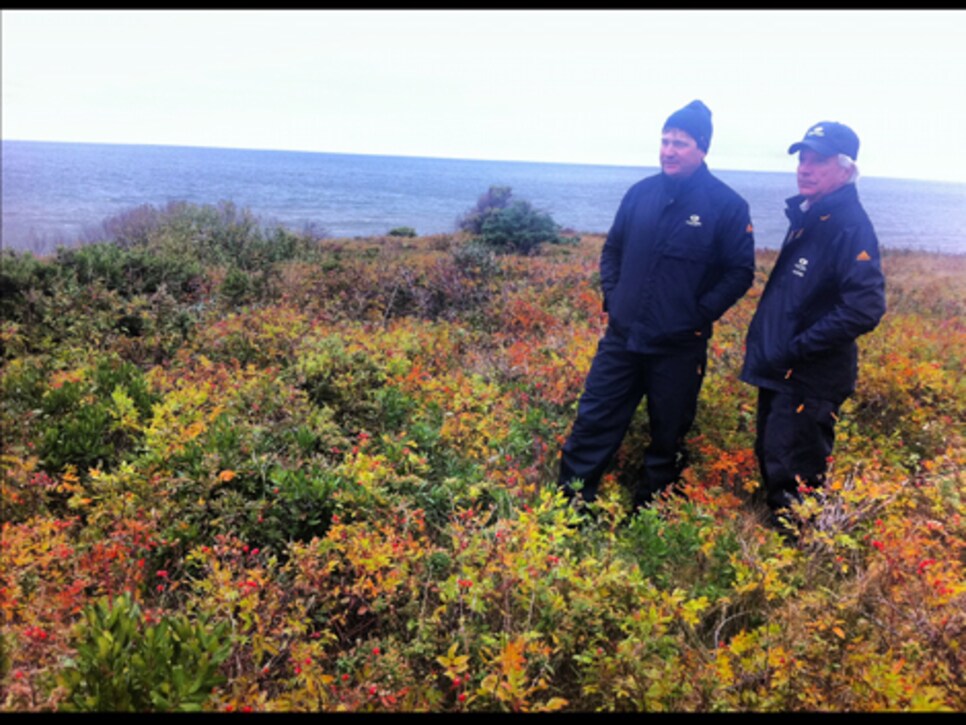 (From a previous blog on how to get to Cabot Links: from New York, you'd take an hour and a half flight to Halifax and then drive about two and a half hours to Inverness. The lodging, which will be finished in time for the opening in spring of 2012, will be about 50 rooms. That is similar to the opening of the first course at Bandon Dunes in 1999--one course, 60 rooms and Keiser waited to see if people would be willing to make the trip.)
Keiser estimates a price of something in the neighborhood of $40 for preview play of Cabot Links; something closer to $100 after all 18 holes are open next spring.
While I had him on the phone, I asked him what he thought of the ideas to fix the game of golf recently proposed by Scott McNealy, former Sun Microsystems CEO, and Mark King, TaylorMade's CEO.
McNealy suggests new standards in rules and equipment, and, among other things, a mulligan per hole. The goal: "Preserve the great characteristics of golf while growing the game for everyone."
King recently expressed frustrations with the lack of growth in golf. King told Golfweek: "We are not getting new people to come into the game. If we're going to change their behavior, it's going to have to feel like it's completely radical." One of King's ideas is to have courses offer much shorter tees for the high-handicappers and the option of a 15-inch cup on every green.
"I like it," says Keiser, who says the 4,500-yard tees that he put in at Old Mac have been more successful than he anticipated. "I wrote King an e-mail and told him the 15-inch cup is an exciting concept. But I also told him that he forgot to add match play to the menu of his options to fix golf." Keiser said, then paused. "Matt, if you want to fix golf, get people to play more match play."
He has a point. More match play takes the emphasis off individual scores (relative to par, most of us stink anyway), it speeds up play, and it's fun.
Every hole of Keiser's 12-hole par-3 course will give golfers the option of playing from 60 to 200 yards. "There won't be any tee markers," he says. "The one who wins the previous hole can pick the yardage of the next tee shot. It's ideal for match play."