The Loop
Catching up with Kyle Lograsso
BETHLEHEM, Pa. -- When Dave Kindred's column, "Courage of a Tiger" appeared in the May 2007 issue of Golf Digest, it got more reader interest than almost any other story ever published in the magazine. No wonder. It told the incredibly inspirational story of the then four-year-old Kyle Lograsso, who two years earlier had been diagnosed with Bilateral Retinoblastoma. In laymen's terms that's cancer in both eyes. For Kyle it meant removing his left eye and treating his right eye with chemotherapy.
Today Kyle is cancer-free and presently hanging out at the U.S. Women's Open at Saucon Valley. He's here to put on a golf clinic with fellow cancer survivor and Good Morning America anchor Robin Roberts. They'll be raising awareness of the disease and the spirits of its victims.
Kyle is a typical seven-year-old who loves to play golf more than anything. He's got a picture-perfect swing and except for the missing front teeth, looks ready to join the PGA Tour. His dad, Jeff says Kyle has no formal teacher. He just swings naturally. "We might look for a teacher eventually, but not before he's 10. We don't want to force him," Jeff explains.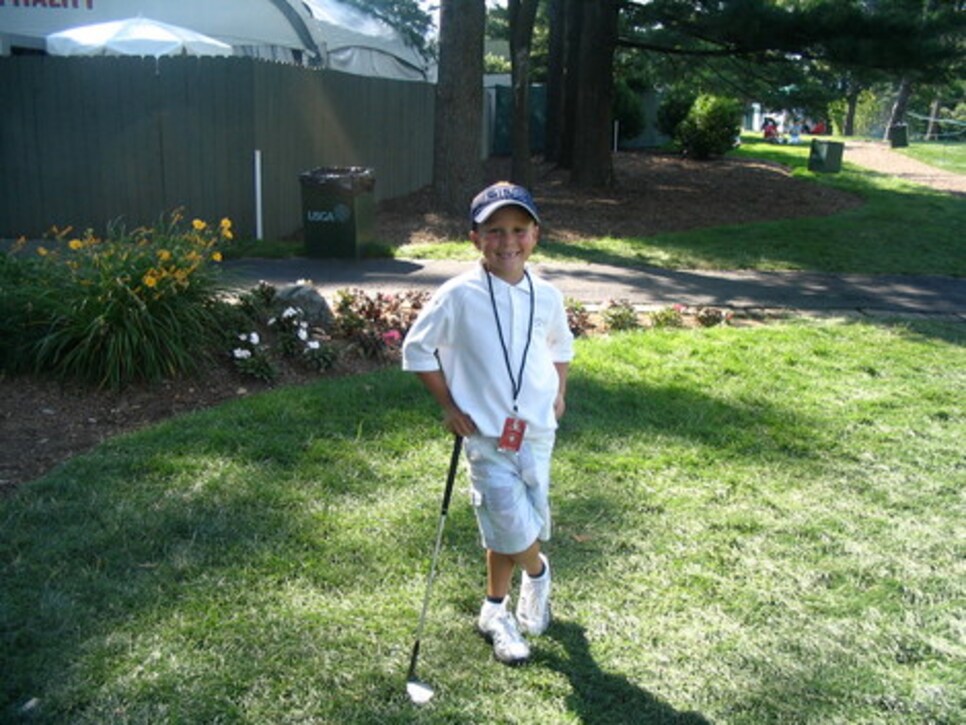 After reading the Golf Digest story, Tiger Woods was moved to send a note to Kyle. He
wrote, "Stay strong, keep practicing. Your friend, Tiger."
And Kyle, in his own handwriting, responded, "You're the best golfer in the world. Can't wait to beat you. Love, Kyle."
Tiger followed with a signed picture with the inscription, "See you on tour soon. Your friend, Tiger."
Along with a promising future in golf, Kyle has a website, www.kylelograsso.org. You can learn more about Kyle's courage and also purchase something from his line of kid's ware.
Proceeds from these sales go to his foundation, Through Kyle's Eyes.