The Loop
AUGUSTA, Ga. -- If there was ever a concern about the health of the international camera industry, I recommend a trip to the practice rounds at Augusta National Golf Club. Or more to the point, I recommend a trip to the practice rounds at Augusta National Golf Club when the game's No. 1 player and most recognizable figure is returning from a five-month hiatus.
High-powered zoom lenses, state-of-the-art hand-held digital contraptions, $5 disposable point-and-clicks you buy as a throw-in with a pack of gum at Walgreen's -- they were all fixed en masse on Tiger Woods through every step of his tour of the golf course Tuesday morning.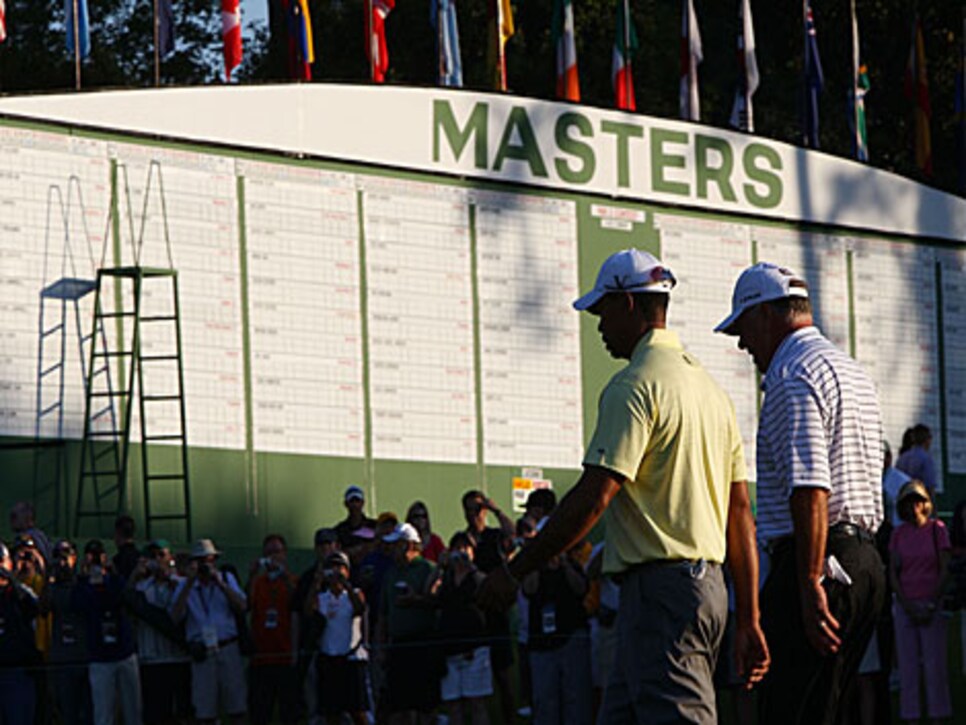 There's Tiger walking to the tee! There's Tiger at the top of his backswing. There's Tiger walking off after another mammoth drive, engrossed in a conversation with playing partner Mark O'Meara.
"Get ready," I heard one man say as Woods was approaching along the eighth fairway. "I'm going to say hello to him and he's going to smile at us."
A lofty ambition, for sure -- and one that actually went unrealized -- but the fact that it was even a thought is proof Woods has already made an impression in his interactions with galleries this week.
It is, as we've already discovered, a most peculiar historic event we are all witnessing, and one that apparently everyone is hoping to capture for posterity -- perhaps to share with their grandchildren one day. Just imagine that conversation.
"Look, here's Tiger Woods when he made his comeback at the Masters."
"Why did he make a comeback, Grandpa?"
"Well, because he took a break from the game."
"Because...well, you see....um... Let's see.....Hey, check out how small the drivers were back then!"