The Loop
Casey Martin to play in Vegas PGA Tour event
At this year's U.S. Open, Webb Simpson walked off with the trophy and Beau Hossler became a household name. But no one produced a better feel-good story than Casey Martin.
The University of Oregon golf coach, long plagued by a painful circulatory disorder in his right leg, may not have made the cut at Olympic Club, but just his effort in his first PGA Tour event in more than seven years was inspiring.
The good news for golf fans? They won't have to wait as long this time to see him again.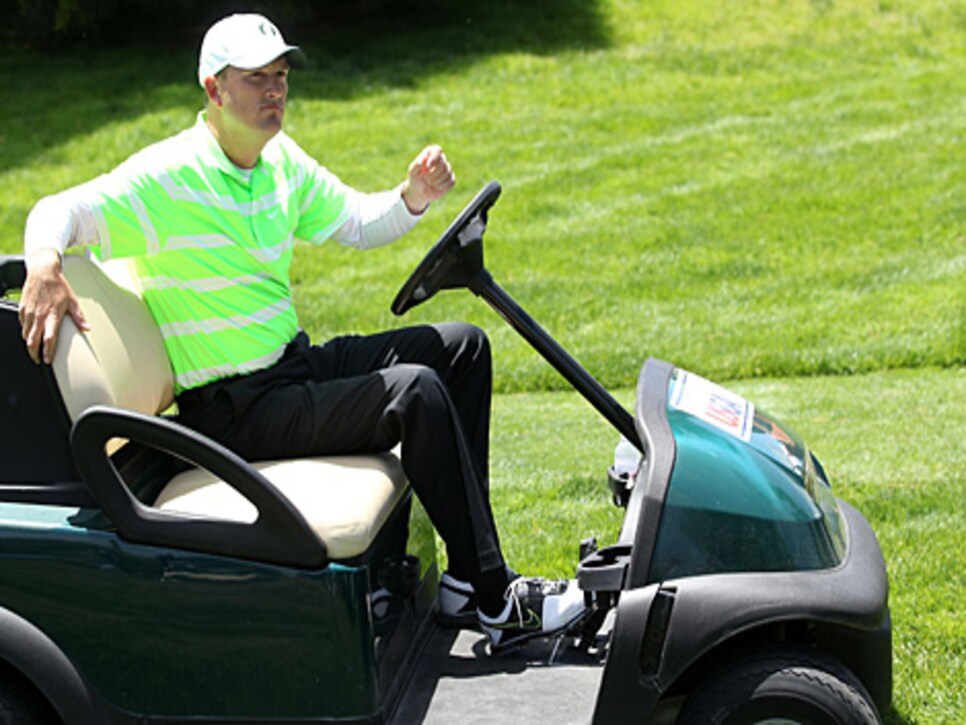 Martin was awarded a sponsor's exemption into the Justin Timberlake Shriners Hospitals for Children Open in Las Vegas, Oct. 4-7. For the 40-year-old, the event has special meaning.
"The opportunity to compete in the Justin Timberlake Shriners Hospitals for Children Open is an incredible honor," he said. "With the exceptional care provided by the hospitals for families regardless of their ability to pay, I am excited to be involved and support a great cause."
Despite his lack of recent tournament play, Martin is certainly no charity case. He missed the cut at the year's second major by just one shot, is a former winner on the Web.com Tour, and was a two-time All-American at Stanford, where he was a teammate of Tiger Woods. As a coach, he's led the Ducks to four NCAA Championship appearances in the past five years.
Martin plays with the use of an electronic cart, something he successfully sued the PGA Tour over in 2001. You can also expect to see more Oregon shirts -- though hopefully, not as bright as the one in the picture above -- when he tees it up in Vegas. Hey, recruiting is a 365-day-a-year job.