Masters
Masters 2023: Legendary Masters caddie involved in car accident on way to Augusta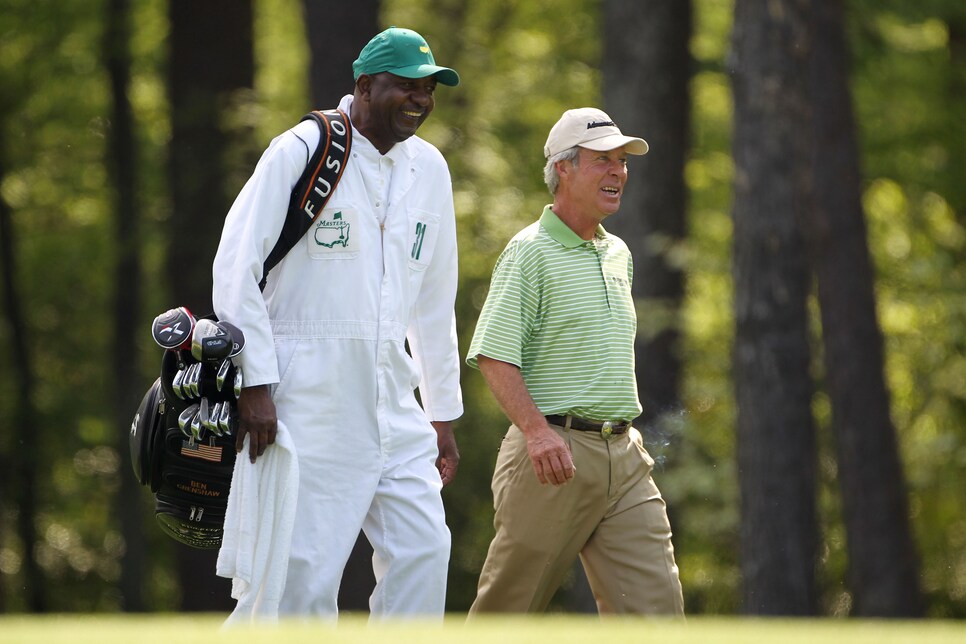 Former Augusta National caddie Carl Jackson, who was famously on the bag for both of Ben Crenshaw's Masters wins, was involved in a car accident Friday night.
According to the Augusta Chronicle, Jackson was driving to this year's Masters from his home in Arkansas when he collided with a stopped car on Interstate 20. Jackson's car is believed to have been totaled in the crash.
Jackson, 76, was in good condition despite the severity of the wreck.
Jackson began caddying at Augusta National in 1958 and worked his first Masters at the age of 14, carrying the bag of Billy Burke. He first caddied for Crenshaw in 1976, where Crenshaw finished second, and a relationship was soon born. In 1983 Augusta National allowed Masters participants to bring their personal caddies rathern than use the club's loopers, but Crenshaw continued to keep Jackson by his side.
The two won the 1984 Masters, and the image of Jackson leaning over an emotional Crenshaw in 1995—just after the death of Crenshaw's mentor Harvey Penick—has become one of the indelible moments of the tournament.
Jackson would ultimately caddie for Crenshaw 39 times at the Masters, working a record 54 total appearances.