The Loop
CareerBuilder Challenge field includes a cart-barn employee at a local club (no kidding)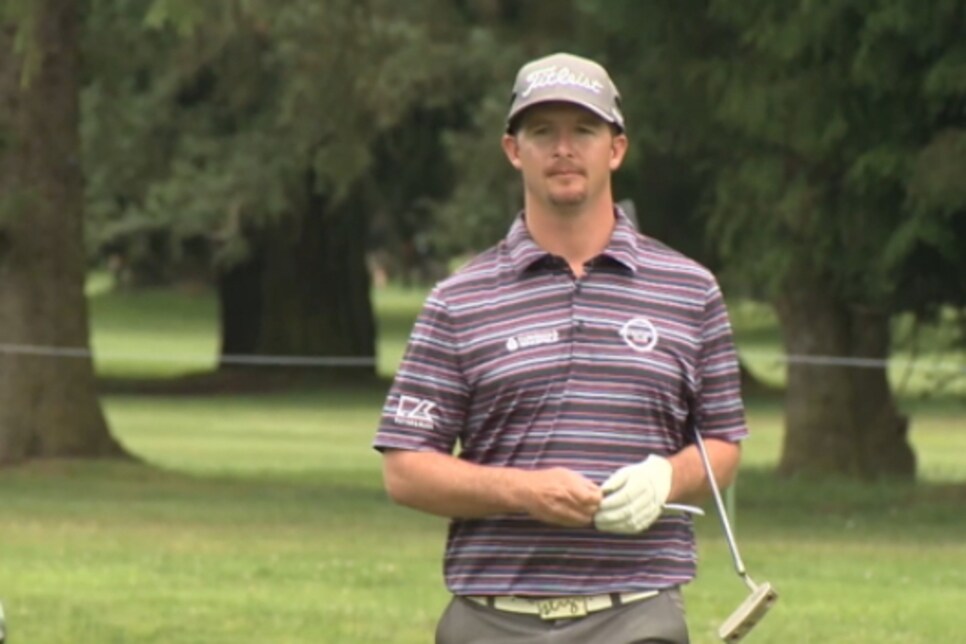 It was not business as usual that recent day at the Plantation Golf Club in Indio, Calif. Chris Evans, who works in the cart barn there, was summoned to work on his day off and then was called into the office.
"My mind was kind of wandering," he said Wednesday. "I was going in there wondering, 'Am I in trouble?'"
The head pro, Pete Lacoursiere, said to him, 'we've got to make a call.'"
Evans was put on the phone with Jeff Sanders, executive vice president of Lagardère Sports, which now runs the PGA Tour's CareerBuilder Challenge in La Quinta.
"Chris," Sanders said, "let me be the first to welcome you to the CareerBuilder Challenge."
Not sure he heard correctly, Evans replied, "What did you say?"
"We'd like to officially invite you to play in the event," Sanders said. Evans was speechless.
It is the feel-good story of the week before the week even begins, with the first round on Thursday, a cart-barn employee teeing it up in a PGA Tour event.
Evans, 28, is a professional golfer from Washington state, who has paid his dues and then some on mini-tours and working odd jobs around the Plantation to help pay bills and have a place to play and practice. He has had conditional status on the Web.com Tour, though without success, and last week earned conditional status on the PGA Tour Latinoamerica.
So, how did an obscure player without apparent credentials get a sponsor exemption into a PGA Tour event? There is a pro-scratch event in the desert in which professional golfers, reportedly including several tour players, team with scratch amateurs. Evans, who called the event "fun, but highly competitive," and his amateur partner won the event by three, attracting attention in desert golf circles.
"I think it helped maybe answer a little bit of a question whether or not I'd be ready for something like this," he said. "It really maybe helped out, the status of where the game was, in other people's eyes."
Evans, who starts on the Stadium Course at PGA West on Thursday morning, said he has no other goals than "having the cleanest card possible. And if we can keep the blemishes off there and make some red numbers great. I'm just looking forward to having that experience."