News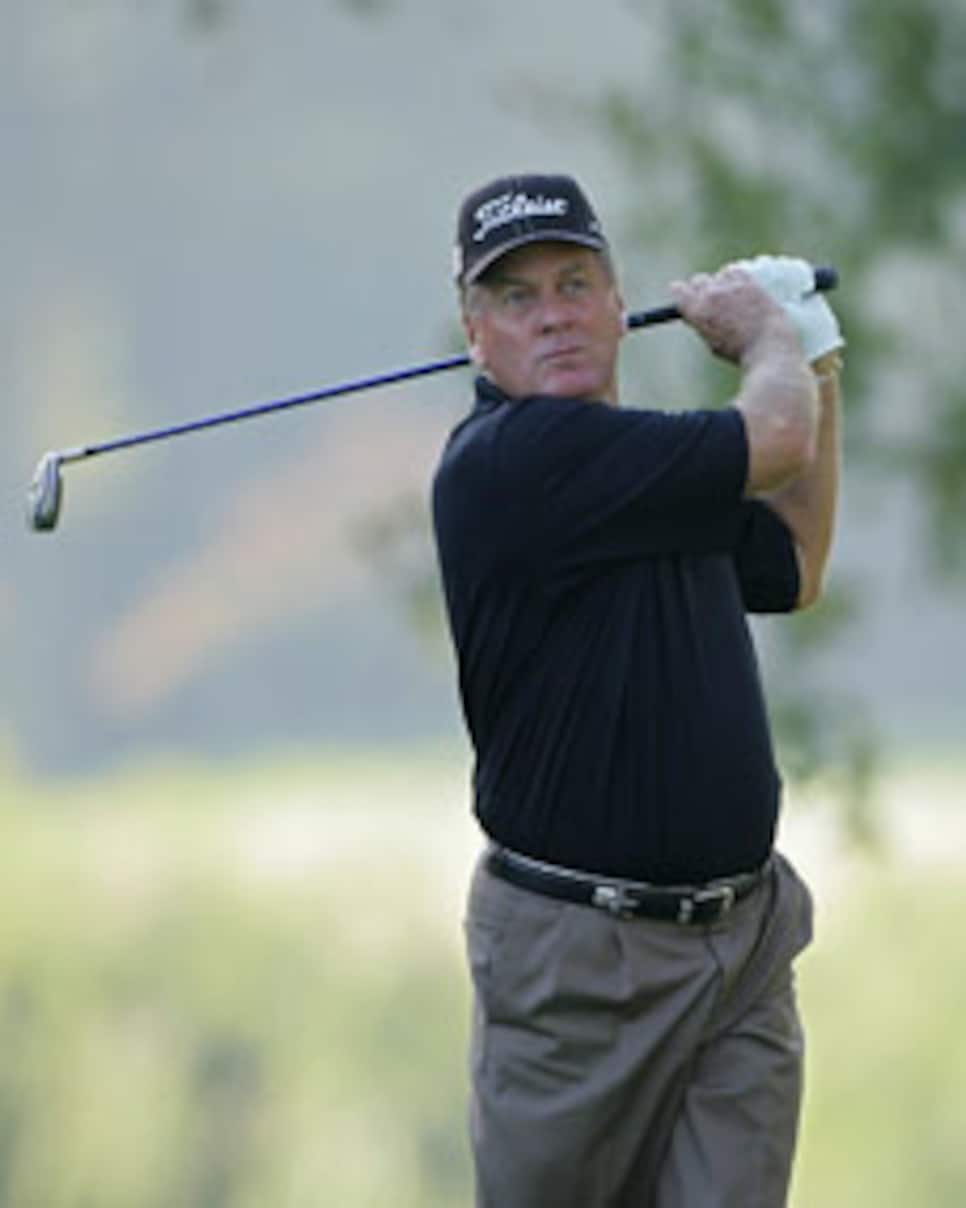 Fegus' other Champions victory was the 2007 Ginn Championship title.
CAP CANA, Dominican Republic (AP) -- Keith Fergus holed out with a wedge from 95 yards on the 17th hole Sunday, capping his dramatic rally from four shots down to win the Cap Cana Championship.
Fergus shot a 5-under 67 to finish at 13-under 203, one shot clear of Mark O'Meara and Andy Bean, and won his second Champions Tour event. Fergus' other victory came at the 2007 Ginn Championship at Hammock Beach.
"I knew it was my week when I hit that shot at No. 17," Fergus said. "It worked just the way my caddie and I planned. We wanted to hit it just past the hole and have it come back and it did just that."
O'Meara led by four early but couldn't build on the lead at the seaside Punta Espada Golf Club, and was denied his first win in 35 starts on the Champions Tour.
Joey Sindelar finished two strokes back after a 5-under 67, and Gene Jones was another shot back in fifth. Bernhard Langer had the round of the day, shooting an 8-under 64 to climb from a tied for 28th into a tie with Mark McNulty for sixth.
Fergus had closed within a stroke of O'Meara and Bean, who was already in the clubhouse after a 7-under 65, when he pulled out a sand wedge from 95 yards and hit the shot of the tournament.
O'Meara's poor drive at No. 18 led to a par, and Fergus two-putted for the win. "I'm disappointed," said O'Meara, a two-time major winner who hasn't been able to replicate that success on the Champions Tour.
"I just didn't hit the ball as well as I needed to and I could have been a little bit more aggressive. I had my chances and just didn't do it, but all the power to Keith. There's a lot of luck involved in a shot like that, but there's also a lot of skill, too."
Divots: Langer's round set a tournament record, breaking the previous mark of 65 set by Joe Ozaki in 2008 and matched by three others. ... Sindelar's fourth-place finish was his third consecutive top-five in his last three starts.