News
O'Meara In Position To Win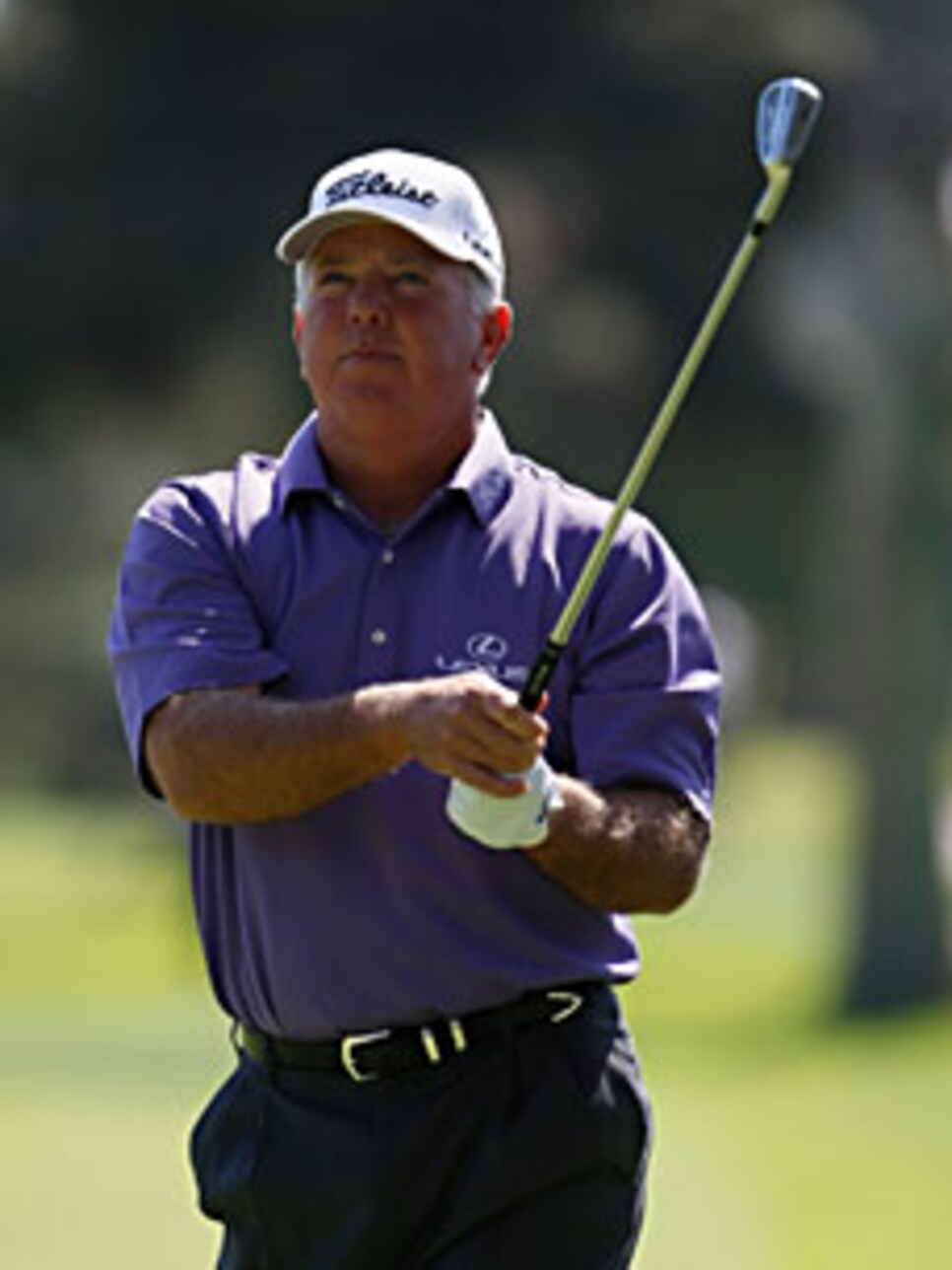 O'Meara hasn't won on either the Champions or PGA Tours in five years.
CAP CANA, Dominican Republic (AP) -- Two-time major winner Mark O'Meara roared into position for his first Champions Tour win Saturday, matching the Cap Cana Championship scoring record with a 7-under 65.
Eduardo Rombero and Keith Fergus joined O'Meara atop the leaderboard after the second round at 8-under 136, with five others two strokes back, including former PGA Tour winners Joey Sindelar and Tim Simpson. Both are also seeking their first wins on the Champions Tour.
O'Meara is hoping to end a five-year winless streak on Sunday. His last official victory came at the 2004 Dubai Desert Classic, where he beat Paul McGinley by a stroke.
"I was very pleased with my round and it was nice to see it all come together. You can never complain about shooting 7-under-par," O'Meara said. "This golf course tests you and you have to think all the time out there."
Fergus appeared in position to take a two-stroke lead into the final round when he stood on the tee at No. 18. He wound up with a double bogey to drop back to O'Meara, and Romero joined them moments later when he missed a 6-foot birdie putt at the final hole that would have given him sole possession of the lead.
"I was disappointed to miss the putt at No. 18, but I'm in a good position going into the final round," said Romero, a five-time winner on the Champions Tour, including the Toshiba Classic earlier this month.
"We've got a long way to go and I know this tournament will be decided on the last nine holes. I'm playing well, I just have to stay focused."
With winds less of a factor at the seaside course Saturday, O'Meara's round included eight birdies and just one bogey. During one stretch on the back side, the former Masters and British Open champion birdied four of five holes.
"I had a chance to win earlier this year at Newport Beach, but finished second (to Romero)," O'Meara said. "We have another round to go, but it would be nice to play well again and have a chance to win the tournament."