The Loop
Can't decide, laser or GPS? Have both
The rangefinder competition typically pits laser vs. GPS and a strong case can be made on behalf of either. Laser rangefinders are more precise, but require aiming and shooting. GPS offers convenience, providing yardages at a glance, but only to front, center and back of greens.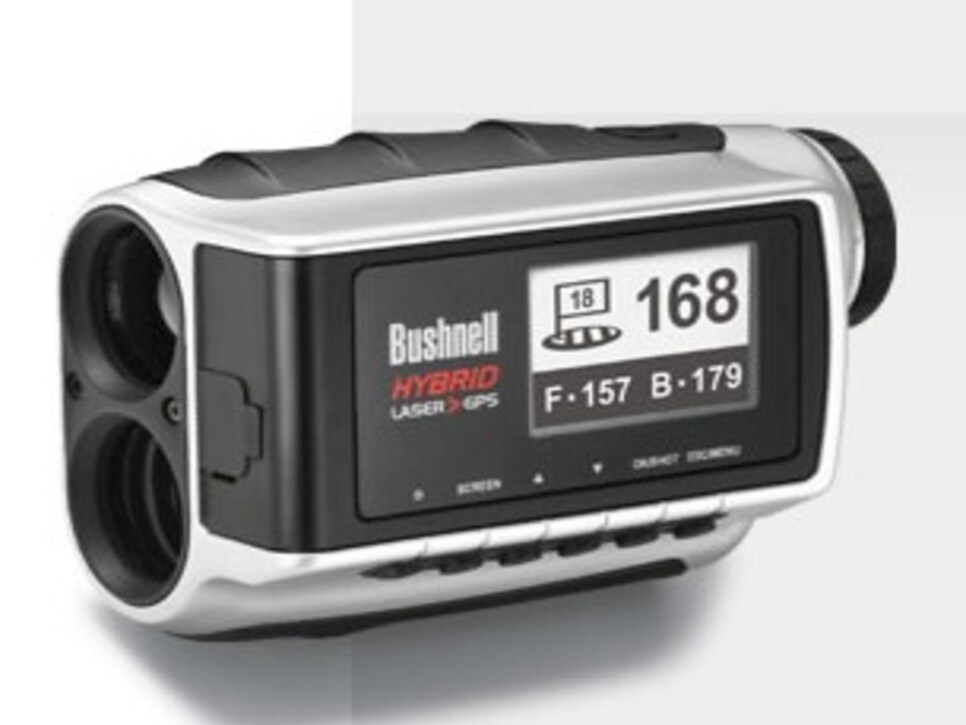 So, laser or GPS? Bushnell's answer: Both. It recently introduced the Hybrid Laser GPS, offering the user both options in a single device. It features the company's PinSeeker technology, which isolates the target through the viewfinder, so that the user isn't inadvertently receiving yardage to a tree behind the green, rather than the pin. Its GPS function features more than 16,000 pre-loaded courses.
It isn't cheap ($500), but it does offer the best of both worlds for the indecisive.