News
Cancer survivor earns European Tour card thanks to birdie-birdie finish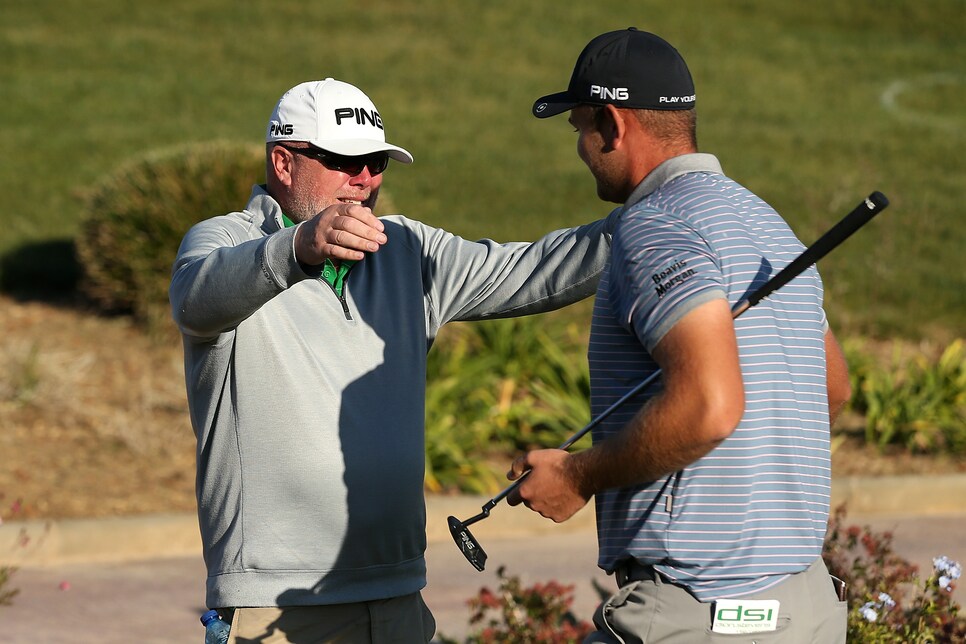 On both sides of the pond, the mention of "Q School" evokes stories of agony and despair. While that's the substance to most tales of tour ambitions, the narrative of Jonathan Thomson is decidedly different, and might be the story of the year.
Thomson, who underwent five years of extensive chemotherapy treatment to combat acute lymphoblastic leukemia as a child, turned in a birdie-birdie finish in his final day of the taxing six-round tournament in Spain, an ending that earned the 21-year-old his European Tour card by a mere two shots.
"It's not really hit home yet. It's so emotional, it's been such a long journey for us to get to this point and it's hard to let it all sink in," Thomson told Chris Stratford of the Yorkshire Post. "My dad's [Nigel] been here with me through it all. It's been some tough times, but here we are and it's great. We had a hug and a tear on 18, and I'm looking forward to getting a beer now."
After making the turn in 32, Thomson seemed to be in good standing. But this is Q School, where fortunes change quickly, as Thomson proceeded to bogey three of the first five holes on the back. Luckily, he righted the ship with consecutive pars before his spectacular finish.
"I've come through all three stages. I got in on the mark in First Stage and then a playoff in Second Stage, and now I'm a European Tour member, so it's been a hell of a journey," Thomson said afterwards.
Don't expect this to be the last you've heard of Thomson. Turning pro last year, Thomson spent most of this season on the EuroPro circuit, European golf's third tier. He's all 6-foot-9, making him one of the tallest players in golf's premier ranks. His height is something he uses to his advantage off the tee, according to friend Tyrrell Hatton.
"I know who will be leading the driving distance stat next year," Hatton told the AP.