Amateurs
Canada's Shelly Stouffer wins U.S. Senior Women's Amateur in the first USGA championship played in Alaska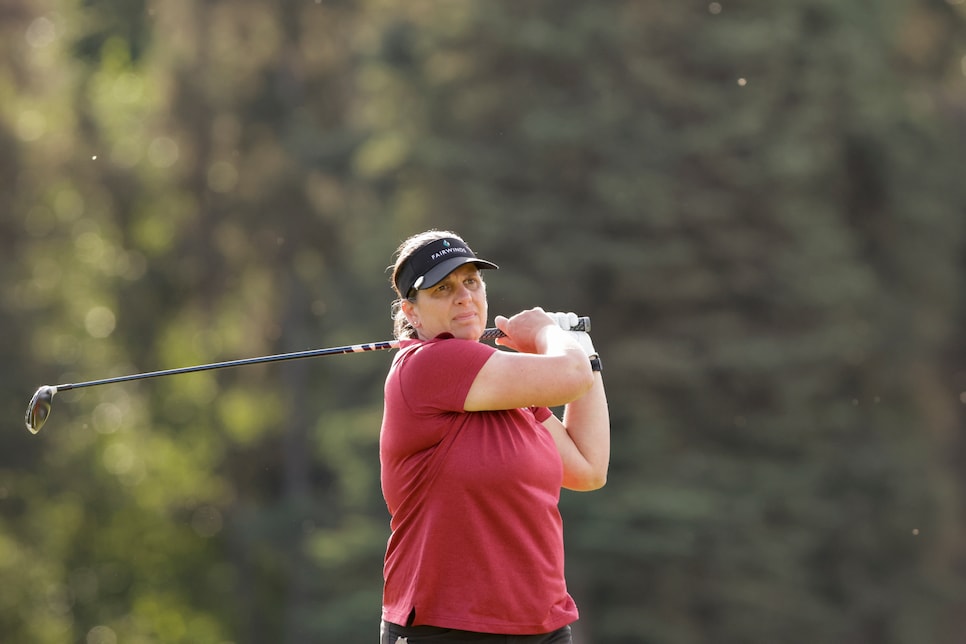 The finalists in the U.S. Senior Women's Amateur Championship were familiar with one another, having shared housing at the U.S. Women's Mid-Amateur seven years ago, an occasion Sue Wooster described as "a hoot," a word that would not resurface during their reunion on Thursday.
In the first USGA championship ever held in Alaska, Canada's Shelly Stouffer defeated her Australian opponent handily, 4 and 3, at Anchorage Golf Course. It was the third time in the last four Senior Women's Amateurs that Wooster has finished runner-up. She previously had lost twice to Lara Tennant, a three-time defending champion who this year bowed out in the round of 16.
"Pretty amazing," Stouffer said. "Well, a USGA event, it's amazing. I won the Canadian Senior last year, which got me into this last year, which was amazing, and I came third. You know, I did one better this year."
Stouffer, 52, with son Brett caddieing, won the first hole with a birdie, the fourth, fifth and eighth holes with pars and the ninth hole with another birdie to go 5 up at the turn. She cruised from there, matching scores with Wooster with one lone exception the 14th hole. Stouffer made bogey to lose a hole for the first and only time in the match. She closed out Wooster with matching pars at the 15th hole.
"I just kept on playing my own game, kept to our game plan," she said. "I'm like, 'what am I doing here, Brett?' Same thing, why change it now. We just kept on doing that, and it worked out really well.
Stouffer, a kinesiologist from Nanoose Bay, British Columbia and the mother of two teenagers, has been dominating senior women's amateur events in Canada, having won three straight B.C. Women's Seniors and the aforementioned Canadian Women's Senior.
"I'm feeling really good about my game, and I didn't really have a lot of nerves," she said. "Like today before all the hoopla with the trophy and all that, I was like, 'oh, you know what, I can deal with that, this is a regular game of golf today.' I just kind of made it in that way, and it totally worked in my favor."