The Loop
On eve of Canadian Open, Weir returns to Stack & Tilt
Remember when Mike Weir was the player to beat on the PGA Tour? That was after he won the 2003 Masters, plus two more events that year. The next year wasn't too shabby, either, winning the Nissan Open and $1.7 million. But then Weir started searching, either to get even better, or at least to maintain his level of play.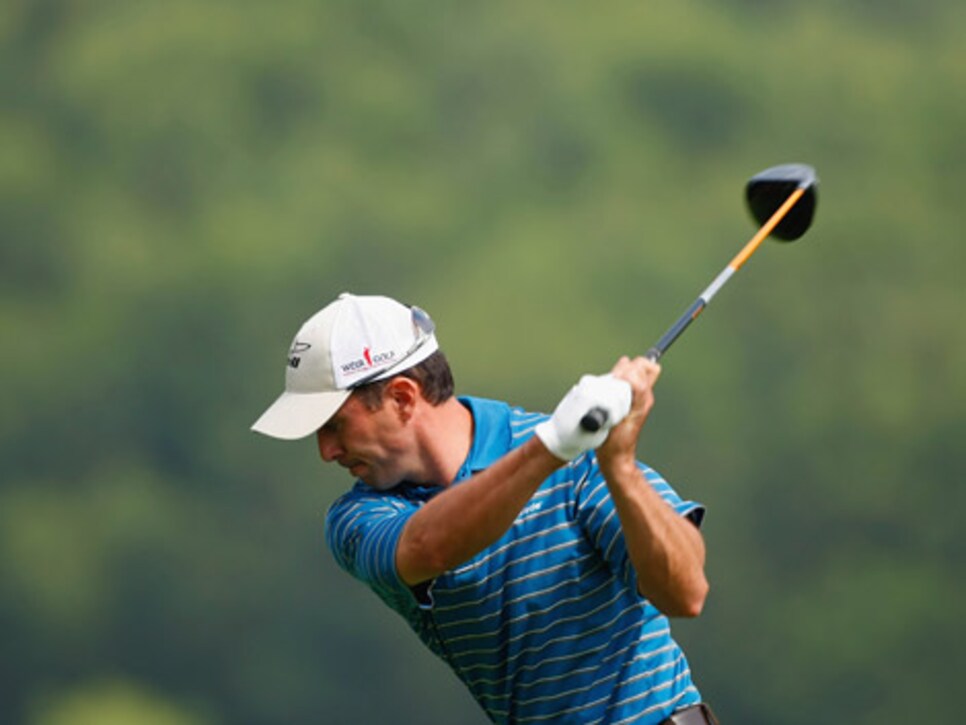 *Weir is hoping to replicate his early success, returning to teachers Mike Bennett and Andy Plummer. Photo by Getty Images
In 2007 he started working with Mike Bennett and Andy Plummer, the teaching twosome who founded the Stack & Tilt method. And he saw some success, winning the Fry's Electronics Open and $1.9 million. In 2008 he won more than $3 million. In 2009, he took in another $2.3 million. Then suddenly Weir lost his game. He won only $560,000 in 2010. He injured his right elbow (he's playing this year on a Major Medical Extension). Once source told me that it remains a mystery why Weir decided to leave Bennett and Plummer, but he sought the advice of several teachers, including Butch Harmon, David Leadbetter and even Jack Nicklaus at this year's Memorial. He also met with Jim Flick, a Golf Digest Teaching Professional who has worked with Tom Lehman and Nicklaus for years and is coaching a number of promising juniors, including the recent Junior World champion Beau Hossler.
Flick worked with Weir for a few sessions at the TaylorMade Learning Center late last year, but ultimately Mike left Jim for his original teacher, Mike Wilson. Flick says Weir was having trouble flighting his ball because he was so far on his right side (remember, he's a left-hander) at the top and at impact. Jim was trying to get him to stay back more with his upper body and release the club more freely through impact. Flick told Weir it would take two years of hard work before he would feel comfortable with the swing changes he advocated. "But he wanted faster results than that," Flick told me. "He needed something immediate. I really wish him well. He has tremendous talent."
Now it turns out that Weir has once again been seeking the advice of Plummer and Bennett, as reported by the Canadian golf writer, Lorne Rubenstein in the Globe and Mail. And piecing things together, it becomes clear why Weir told Flick he needed some fairly instant results. Because of his Major Medical Extension, Weir needed to make about $225,000 in his first five events to equal No. 125 on the 2010 money list (Troy Merritt, with $786,977). Unfortunately, Mike missed the cut in four of the first five tournaments this year and made only $11,000. Now he's under serious pressure to start having some really good finishes and retain his card in 2011.
I wish Mike all the luck in the world. He's one of the really good guys out on tour. This would be a great week--in his home country at the RBC Canadian Open--to have a solid finish and get his career back on track.
-- Roger Schiffman, Managing Editor, Golf Digest