The Loop
Can you be a pro golfer and not love playing golf?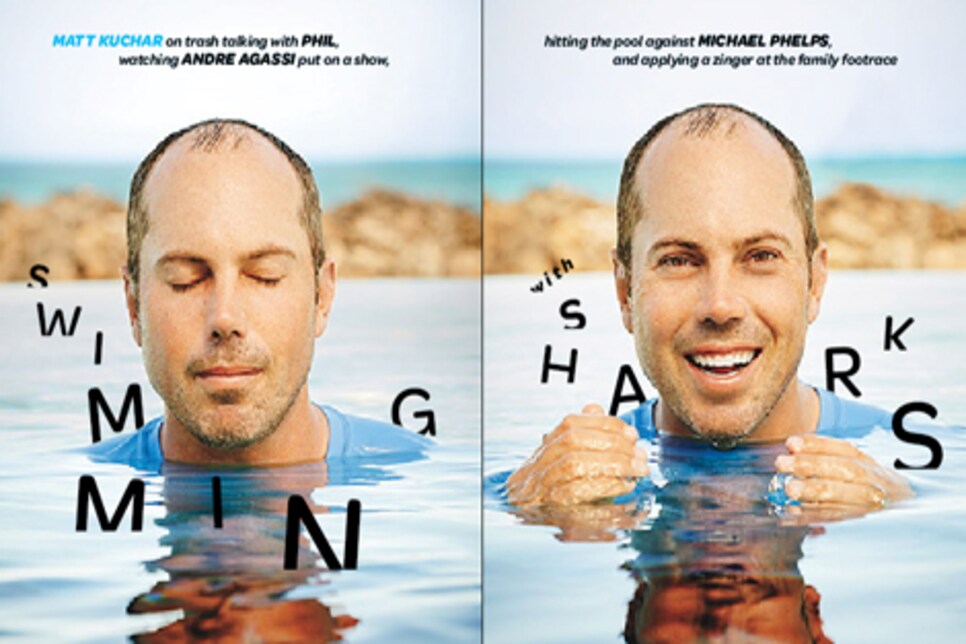 It doesn't come as any surprise to hear people aren't always fond of their jobs. (No, not me boss. I'm talking in the abstract here.)
But when the job is playing professional golf on the PGA Tour -- where any given week you have a chance to make more money than many people will earn in their lifetimes -- well lets just say we all know plenty of folks who would agree to various nefarious acts to call that their occupation.
It's why a comment Matt Kuchar made in the April issue of Golf Digest might give us all pause.
"I won't name names," the six-time tour winner said in a "My Shot" column with Guy Yocom, "but there are players on tour who I don't think love golf all that much. They're good at it, but they don't love it. Maybe the game has beaten them up. It's definitely harder than it looks physically and mentally."
[Related: Matt Kuchar's April "My Shot"
](http://www.golfdigest.com/magazine/2014-04/my-shot-matt-kuchar)
Kuchar is only the messenger here, and one not traditionally prone to hyperbole. Maybe that's why his observation is actually worth noting.
"It makes me grateful to have the enthusiasm and makes me even more determined to maintain it," he continued. "At 35, I can see myself playing the Champions Tour 15 years from now. That kind of desire isn't rare, but I might be in the minority."
Interestingly, Kuchar reveals there have been times he wasn't 100 percent sure he loved the game. In the interview, he talks about aspiring to be a tennis player growing up and discusses his initial decision to turn away from pro golf, working instead as an investment banker for nine months after graduating from Georgia Tech.
"But a funny thing happened," Kuchar noted. "I played one tour event in 2000, the Texas Open. I got in on a sponsor's exemption and missed the cut. When I came off the green, all I could think of was, I wish I were playing next week. I KNOW I can do this. I loved investment banking, but it didn't consume my thoughts the way golf did after missing the cut."