News
Can Tiger Woods actually make the U.S. Ryder Cup team? Yes, and here's how
Yes, it's still months away. But if you listen closely you can hear, ever so faintly, some chatter in the distance:
Will Tiger Woods make the U.S. Ryder Cup team?
Come to think about it, it's not even really that faint. Tiger himself even floated the idea during his press conference ahead of the Genesis Open.
"Both," said Woods when asked if he would be a better Ryder Cup player or a vice captain. "That's up to our captain."
Playing Vice Captain Tiger Woods? Be still my heart. Enough with the flirting, how can it actually happen?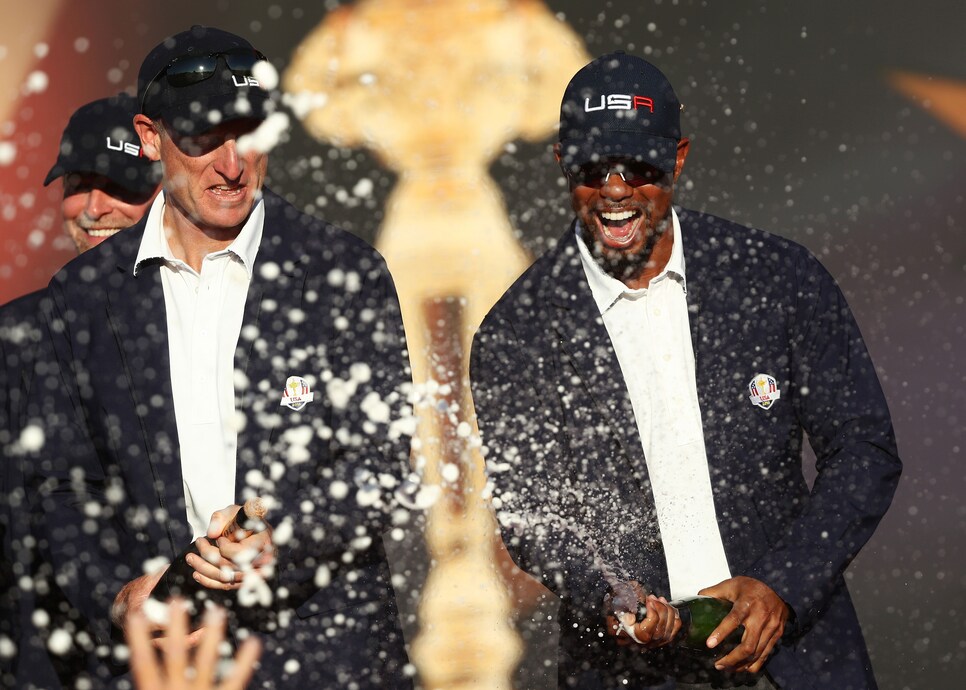 Tiger's obviously got a lot of ground to make up, but he's picked a good time to do it.
One of Jim Furyk's first moves as captain was tweaking the U.S. points system to de-emphasize good one-off finishes in majors in favor of consistent play throughout the season. A smart move, but the essence of the process remains the same: The better you play the season leading into the event, the more points you get.
Last year, players only earned points at the WGCs and PLAYERS (one point per every $2,000 won), and the four majors (one point per $1,000 earned). That gets ramped up this year: Players earn one point per every $1,000 won in regular PGA Tour events, one and a half points per every $1,000 won in majors, and two points for every $1,000 collected by the winner.
So what we're about to see is some wicked volatility in the points standings as players in good form quickly rack up points. The signs are already there: No players in the top eight of the standings have remained in the same spot they started the season in. One of those eight players, Patrick Reed, has already lost his automatic spot courtesy of Gary Woodland, while in-form Chez Reavie is on the verge of dislodging Rickie Fowler after stockpiling more than 1,376 points in just eight events this season.
There's lots more volatility ahead, and Tiger certainly stands to benefit.
Winning a major would be the easiest route to qualifying, but it's not the only route. Tiger doesn't even necessarily need to win at all in order to make the team automatically (though, again, it'd be markedly easier if he did).
Let's say Tiger manages to play between 16 and 19 events this season. Justin Rose's 2017 can serve as his model: In 18 PGA Tour events last season Rose made 15 cuts, had eight top 10s, and finished second, MC, T-54, MC in the majors. An American replicating that season in 2018 would earn about 4,800 points, which will probably be just enough to sneak into the seventh or eighth automatic spot.
In short: Stay healthy, spurts of good play and a close run in a major, and Tiger would have a legit shot of qualifying automatically.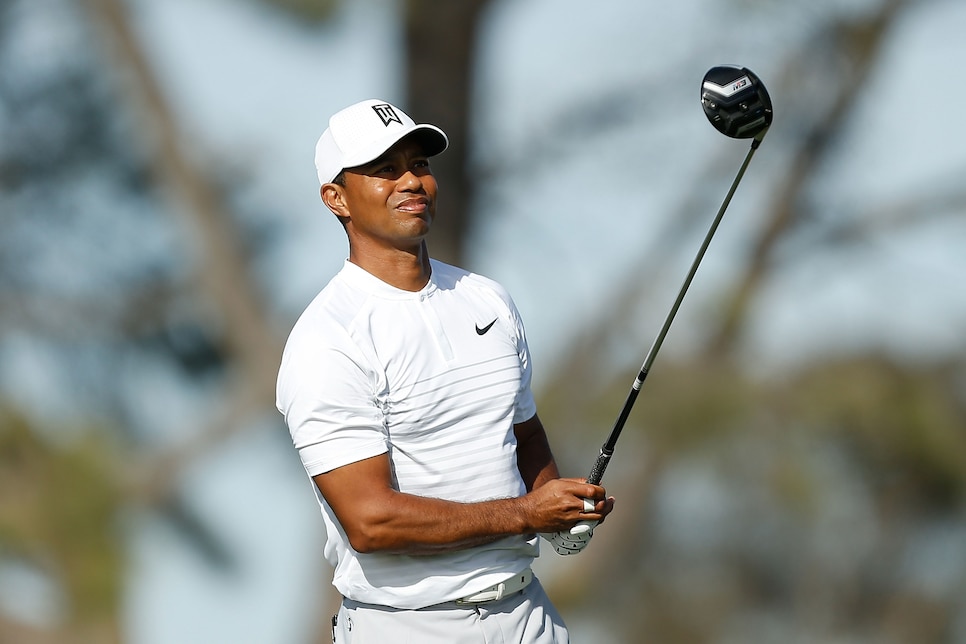 Michael Reaves/Getty Images
I admit, that may be ambitious, especially because I'm still in the 'staying healthy is Tiger's only priority' brigade. Even Woods himself is hedging expectations. He wants to win tournaments, he said, "eventually."
The truth is that Tiger's best shot of playing in the Ryder Cup is via a captain's pick. The good news is that of all the players vying for one, he'll have a great shot of getting one. If Tiger stays healthy, plays consistently and shows any flash of his old form, that'll probably be enough. The fans will want it. The players will want it. Golf will want it. It may sound unfair to the young upstart piecing together a career year, but that's simply the reality.
It's one of the benefits that comes with being an undisputed legend of the game.