The Loop
Could golf host its own All-Star event? A modest (actually, not so modest) proposal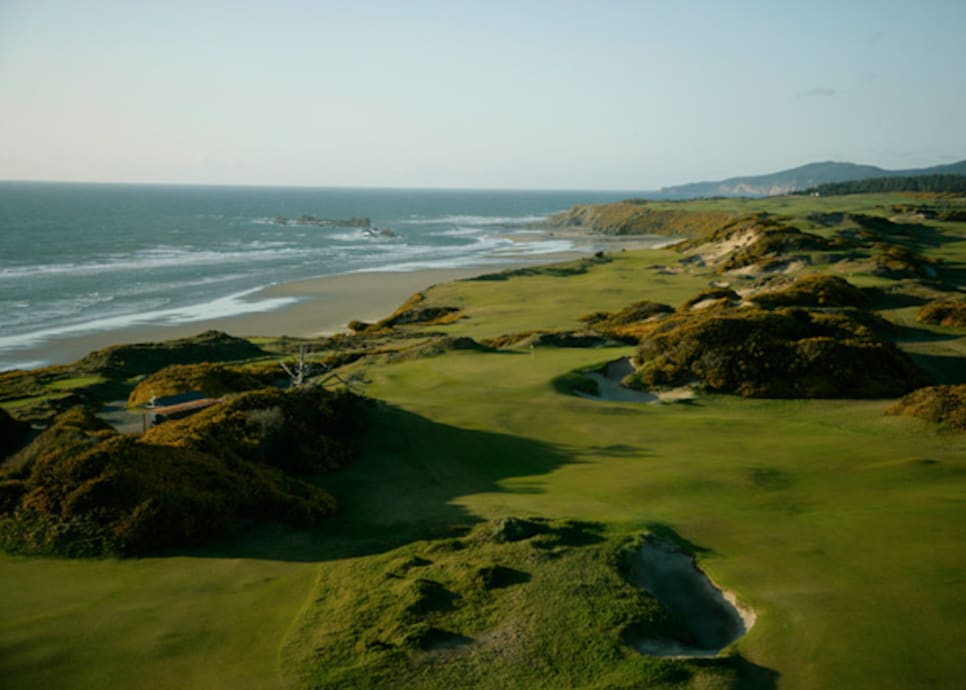 Note: This story originally ran in July 2015
Major League Baseball's All-Star Game takes place Tuesday night. The Midsummer Classic used to hold gravitas, until Bud Selig thought it would be a swell idea (Bud Selig looks like a guy who says "swell", right?) to have the exhibition decide home advantage in the World Series.
The game remains a rite of summer, however, which gave us the following idea: what if golf instituted its own all-star gala? Here is our proposal, first for the skill challenges, followed by the actual golf format.
Supplemental Events and Skill Challenges
The MLB's HR Derby has grown to the stage where it nearly outshines the game itself. We want to appeal to a new, youthful market, which means implementing eccentric festivities to grab the fringe fan's attention.
Unlike the Slam Dunk Contest (which features NBA players), this event will not be exclusive to members of the PGA Tour. Bring in finalists of the RE/MAX World Long Drive Championship, and hold local qualifiers for amateurs to gain entry. You know, kind of like how the tour used to give a card to the Waterbury Open winner.
Adam Scott vs. Martin Kaymer. Both look into each other's eyes to see which one blinks first from the beauty. Likely winner: society.
A game pitting tour players against each other, where Allenby tells a tale and the contestants guess if the narrative is true or not.
As my boss pointed out, how would a golf All-Star tournament differ from one of the four majors? Glad you asked. Well, actually you didn't, he did. But bear with me.
It will replace the PGA Grand Slam of Golf
October is a busy time on the sports calendar. Baseball is in the midst of its playoffs, the pro and college football seasons are in the heart of their campaigns, the NBA and NHL are in camp…attention is divided. Judging by the TV ratings from the past decade, the Grand Slam of Golf is not in this discussion.
The current format isn't working. We need a more glamorous, star-studded pool. Conversely, it can't be too crowded, so our field is limited to 12 entrants.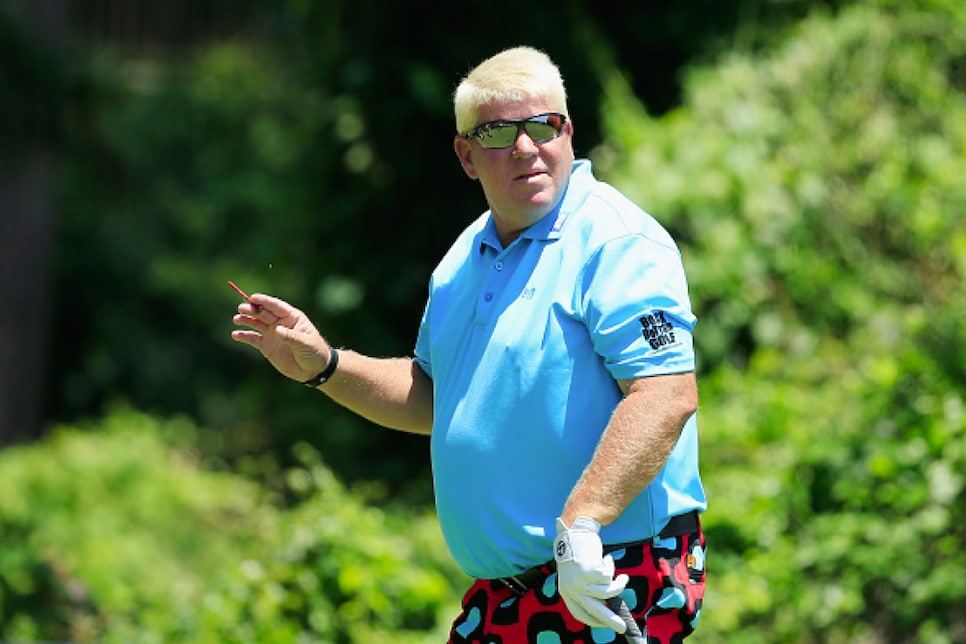 Aside from the year's major winners (depending on those tournaments' outcomes, that could mean one to four players), we fill six to nine spots with the highest-ranked players in the world. The last two spots are determined by fan votes, which guarantees Tiger Woods and John Daly will be in the event. True, it might weaken the field, but no one seemed to have a problem with Cal Ripken or Yao Ming playing in their respective All-Star Games each season.
Galleries are encouraged to be as rowdy as possible
The 16th at TPC of Scottsdale is known for being "the biggest party in golf." What if we could harness those fireworks and amplify the noise? After all, it seems unfair that fans have to be quieter than a teenager sneaking into the house after curfew on a golf course, yet a ballpark of 60,000 yell at the top of their lungs as a batter tries to hit a 100-mph heater that could be coming at his dome.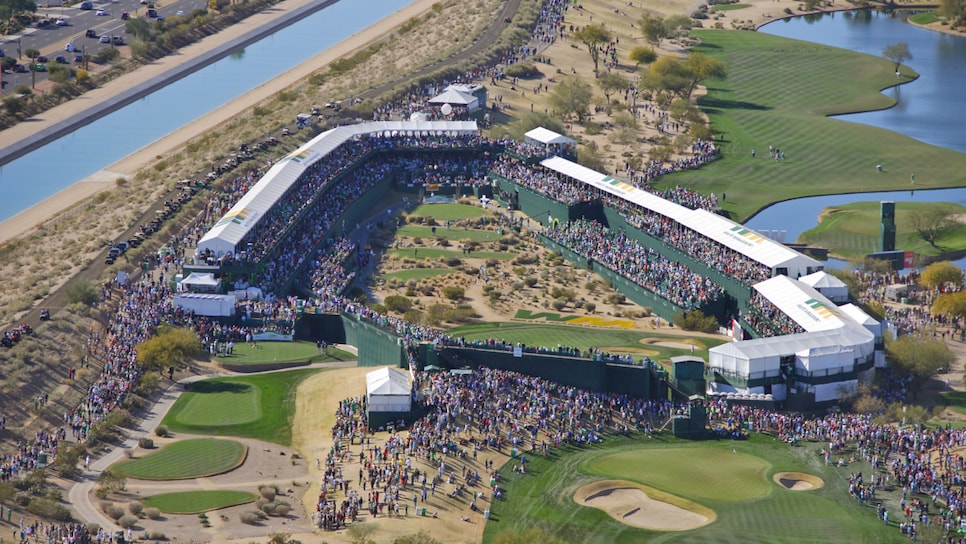 For our All-Star tournament, fans can, and should, generate commotion at every turn. Related note: we've all heard the story of Earl Woods purposefully making noise by jingling car keys in the middle of Tiger's backswing to help him concentrate. So my question is, why does Woods freak out anytime a camera shutter goes off? Something doesn't add up.
Baseball and basketball rotate the sites of their All-Star galas. Our golf destination needs to be able to pull in eyeballs by itself, similar to how many watch the Masters not necessarily for the tournament, but because they're in love with Augusta National.
Keeping this parameter in mind, our course nomination is either Pine Valley or Bandon Dunes.
Granted, the former could be a tough get. Despite its customary rank as the No. 1 or 2 course in the world, Pine Valley has never hosted a major championship due to its limited spectating confines. Moreover, one could make the case this national anonymity adds to its mystique.
But I'm sure its members would love to be a part of this history-in-the-making adventure, right?
Good point. In that case, let's head west to Oregon to Bandon Dunes Resort.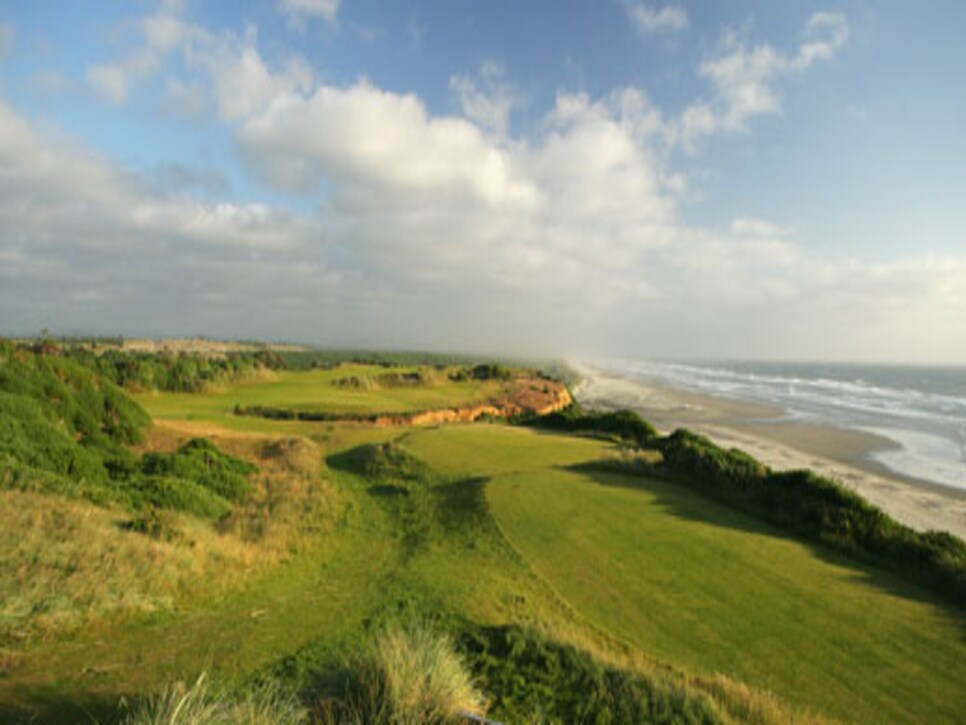 The property has four courses and a par-3 set-up, giving us the requisite space for our ancillary events. It's received hosting reps as the site of the U.S. Mid-Amateur, the Women's Four-Ball, and Public Links competitions. But, due to its newness, remote location and lack of professional tournaments, very few have laid eyes on the course, making it the perfect platform for our All-Star event.
Buckle your seat belt. We're about to go places, baby.
Now that our field is down to eight, the first and second rounds of match play consist of nine-hole games, with the championship settled by 18 holes.
Got it? Good, because my notebook looks like the chalkboard from A Beautiful Mind.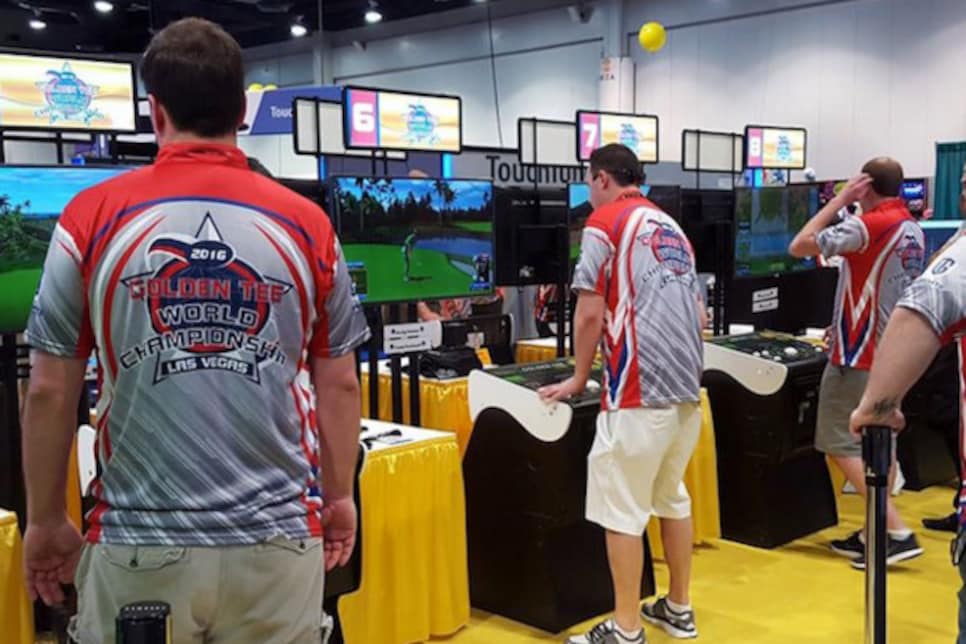 One thing that always jaded me regarding the old Skins Game event: the players were competing for sponsorship money. Why am I supposed to care? There was no inherent risk.
Which is why, to vie for All-Star honors, each player must file a $1 million entrance fee. And none of this, "Second place goes home with…" nonsense. WINNER. TAKES. ALL.
That might seem like an outlandish proposition. But, as we've seen recently, some of these tour guys (allegedly) have no problem laying down a bet…
We mentioned the winner gets $12 million, right?
Regarding an actual trophy, I'm somewhat torn. Part of me wants to give Rodney Dangerfield's bag from Caddyshack as the crown, but that probably belongs in a museum. Instead, the winner gets a Golden Tee Machine. Check that: a golden Golden Tee Machine. I'm sure the players' wives will love having that in the house.
Concededly, I'm still workshopping this bad boy, so feel free to leave your suggestions at the bottom. You may even think this is a ridiculous premise.
However, I share the sentiments of philosopher/decent painter Vincent Van Gogh:
"For my part, I know nothing with any certainty, but the sight of stars makes me dream."