The Loop
Can a golfer's faith help him win more?
GolfDigest.com regularly highlights golf books we find of interest to readers. This week is: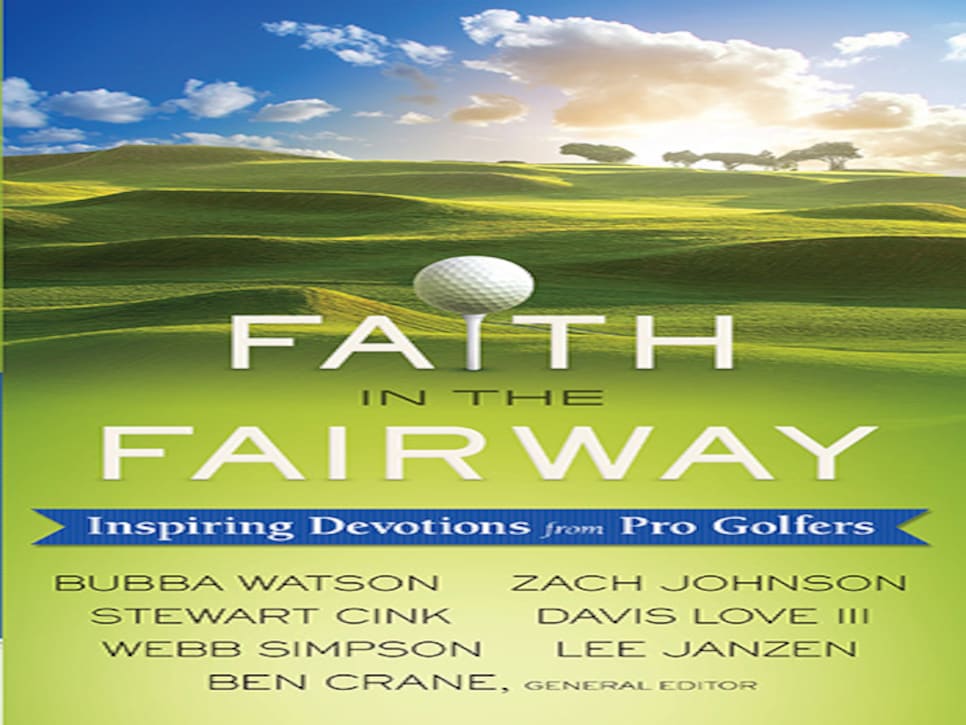 By Ben Crane, general editor
Harvest House, $13, paperback, 176 pages
One month after winning the U.S. Open, the new champion was quoted in a publication as saying, "But there's something else I'm thankful for -- you just can't do this sort of thing without God's help."
What winner gave God props?
If you said Webb Simpson in 2012, you would be correct, for he did indeed credit his faith in Jesus Christ and praying to God in the final round for helping him win at Olympic Club.
But this quote is from more than 60 years ago by none other than Ben Hogan. In the July 1953 issue of USGA Journal and Turf Management, USGA executive director Joe Dey wrote an article about Hogan and what the recently crowned, four-time U.S. Open champion thought was the formula to winning four Opens. After remarks on preparation and practice, Dey quoted Hogan as crediting his wife, Valerie, and also saying the above.
Besides giving insight into Hogan's spiritual side, the quote is evidence that the public practice of crediting God with victory on the golf course goes back further than we modernists might think. That said, in the last few decades there have been more public displays of faith by golfers after a victory. It would take a clubhouse full of theologians to debate whether God truly determines the outcomes of sporting events. Where faith and spirituality can certainly seem most beneficial, as winners give testimony, is how it provides them the peace, calm and tranquility to function at their best in pressure moments.
Such is the message delivered throughout Faith in the Fairway. Fifteen PGA Tour pros, including five-time winner Crane as general editor, take a Bible verse, interpret it with a golf or life lesson, then add a self-examination question and a petition. Those involved, and the number of verses they cover, include Crane (30), Bubba Watson (7), Simpson (4), Zach Johnson (12), Davis Love III (13), Aaron Baddeley (18), Jonathan Byrd (10), Stewart Cink (12), Lee Janzen (8), Tom Lehman (4), Justin Leonard (4), Scott Stallings (3), Kevin Streelman (8), Cameron Tringale (23) and Mark Wilson (15).
Faith is evangelical in its underlying theme, so if you don't want to read the Gospel message repeatedly, you should pass. But eight of these 15 golfers have won a major, and the other seven are no slouches, so there is value in discerning where they place their priorities, how they balance a conservative lifestyle with any excesses that are available to a tour pro and how having an overall inner calm and peace keeps them that way through the ups and downs and intense expectations of playing high-caliber golf. The book's ultimate message is that these players know their faith might not produce a victory on the course, but they feel like winners for the way they live their lives and conduct themselves.