PGA Tour
'There's a lot of demons out here': Camilo Villegas perfectly sums up tournament golf after getting back into contention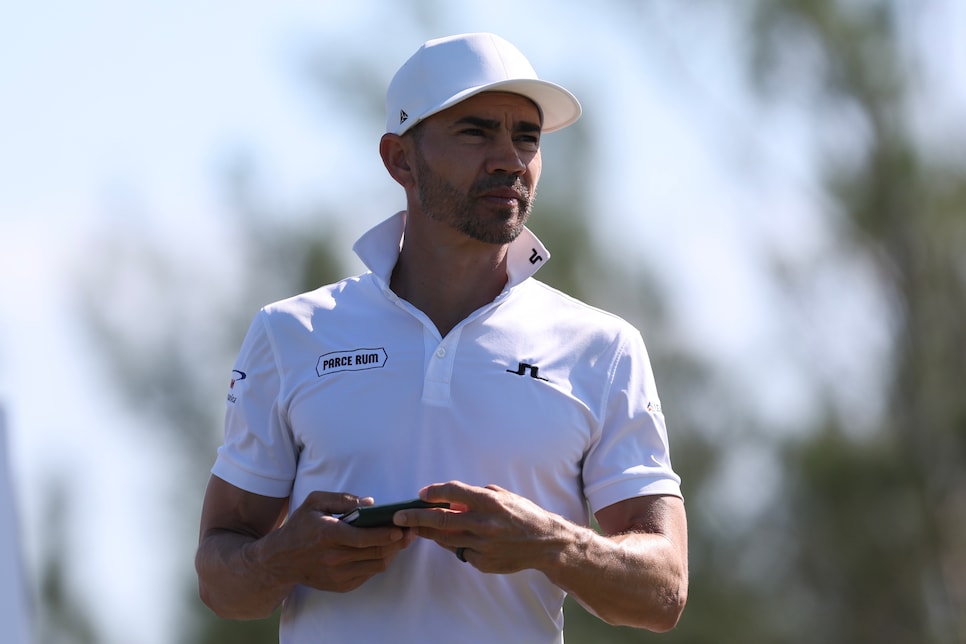 Last week's venue and this week's venue makes it look like life on the PGA Tour is easy street. Going from Cabo straight to Bermuda is not bad work if you can get it. Camilo Villegas has sure made it look that easy, too, playing his last six rounds in 37 under par.
"Easy" is the last word Villegas would use to describe his recent run, however.
"Let me be honest, let's tell the viewer out there, people think that we just kind of chill out here and we're very comfortable doing what we're doing," said Villegas. "There's a lot of demons out here and when you've been doing it for a long time, golf is hard."
Villegas was responding to a question about whether or not it was "scary" being back in contention last week at the World Wide Technology Championship, a fair question given it had been so long since he'd been in that position. His T-2 finish at El Cardonal was his best on the PGA Tour since November of 2016, when he lost in a five-man playoff at the RSM Classic. There's been some extremely lean years since. Villegas even flirted with the television booth late last summer at the Wyndham Championship, the universal sign for "getting close to retirement."
But his clearly made serious strides with his game since, the result of a year-long grind with his new instructor, Jose Campra.
"I feel more comfortable. I started working with Jose Campra from Argentina maybe February," he said. "He was very honest with me, he said, I need a year. I was like, wow, man, I've got to play. He said, I don't care what kind of status you have at the end of the year, we're going to grind and hopefully golf becomes a little bit easier than it's been the last few years."
Villegas first mentioned Campra during a mic'd up range session at the Honda Classic in February last season. "I have a plan, it's a drastic change," Villegas said at the time. "I'm tired of seeing my ball go right to left too much, trying to be a little more of a neutral flight. It's been a work in progress. I've got to be patient."
Villegas missed the cut that week in Palm Beach, then missed four of his next seven cuts across the PGA Tour and Korn Ferry Tour. Slowly but surely, though, his patience has been rewarded. The 41-year-old picked up a pair of top 25s on the KFT over the summer, and now he'll enter the weekend firmly in the mix for the second straight week on the PGA Tour. As easy as he's made it look over the last eight days, it's been anything but.
"Everybody feels fear at some point playing golf, playing competitive golf, playing against the best players in the world," Villegas said. "It's about looking forward to feeling that not fear, kind of reshaping that fear into something a little bit, just lowering the curve and just managing it. To be honest, there was none of that last week, which I was surprised, so let's keep it going."
As much as we'd love to see him back in the TV booth again, nobody would be sad to see him back in the winner's circle instead.