News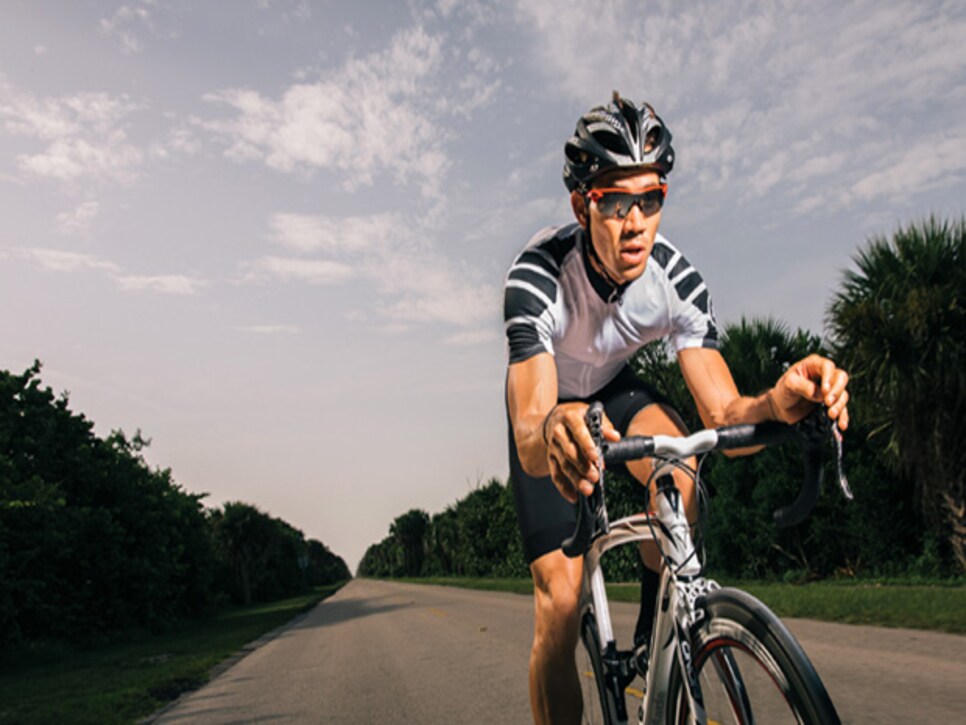 It all started with a challenge between friends. I was home in Colombia in 2007, and a good buddy of mine challenged me to a bike race up a mountain. I obviously accepted, and by the time I got to the top, I was hooked.
Seven years later, I still ride all the time. It's tougher when I'm traveling for tournaments. But when I'm home, in Florida or Colombia, I get on my bike four to six days a week. A typical ride is anywhere from 40 to 110 miles. I'll go on my own a lot of the time, or I'll join a big group. It's great training in Colombia because of the mountains and the high altitude. But the flatter terrain in Florida makes for faster riding.
I've always been one to push myself physically and mentally, and I think cycling combines both. It has been a great asset to my golf game, from when I won twice in 2008 and once in 2010 through my win this past season at the Wyndham Championship. Cycling helps train not just my body, but also my focus. In golf, you focus for shorter periods. With cycling, you really have to set your mind to the task and forget about how much it hurts.
Removing myself from the course and engaging in something athletic that I enjoy has been really important to me as a golfer and a person. Cycling gets me away from everything. When I'm on my bike, there's no time to think about anything but enjoying the pain and following the wheel in front of me. It brings balance to my life.
—Interviewed by Keely Levins