RBC Heritage
Cameron Smith discusses his Masters heartbreak and how he's moving on this week at RBC Heritage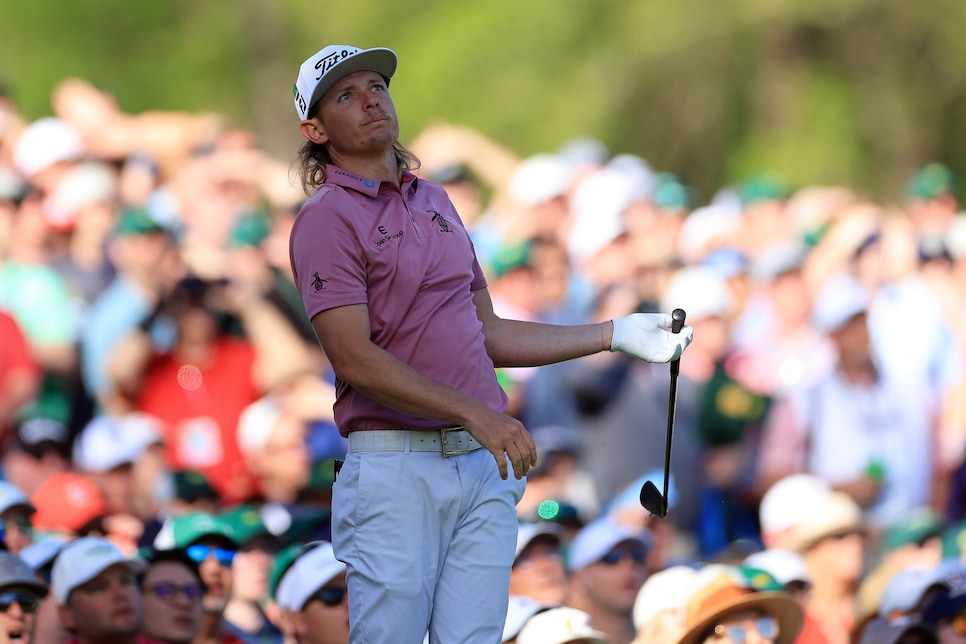 HILTON HEAD ISLAND — Cameron Smith is the fifth-ranked golfer in the world and comes into this week's RBC Heritage not far removed from his Players Championship victory. A year ago, at this event, he shot a career-best 62 in the opening round en route to a top-10 finish. All of this, on the surface, would add up to a sense of enthusiasm for the week.
And yet, at least for this week, Cameron Smith is something more than all that. He's the guy who almost won the Masters. Needless to say, that kind of thing tends to attract the lion's share of attention. And he addressed it on Wednesday.
"I don't think I was down in the dumps," he said, appearing before the media at Harbour Town Golf Links, where on Thursday he'll hop right back in the competitive saddle.
"I was just frustrated. I feel as though I was one really good swing away from really contending and that's just how golf is, especially around that golf course. I feel as though sometimes you can even hit really good golf shots and end up making bogeys and doubles around there. … I'm happy with how I guess handled the situation after."
On Masters Sunday, Smith started out in the final group three shots down to Scottie Scheffler, the eventual champion. He trimmed the deficit to one stroke in two holes, but on the third, a pair of bad shots and some bad luck switched the momentum entirely, and he never really got it back. By day's end, he had shot 73 to finish T-3.
"I think after the first couple of holes the momentum was definitely in my favor," he said, "and I felt as though I hit some really quality golf shots and my game felt really comfortable. I wasn't fazed by the situation, and then the momentum shifted basically as soon as he chipped that in. And I thought I hit a pretty decent chip shot up there, and it just ran through and missed the putt. So that's just how I guess golf just kind of shifts so quickly ... it's so fiddly at times."
That shifty, fiddly twist of fate, and the time spent in contention, was "quite mentally draining and just exhausting." On Sunday, he went back to Jacksonville, where he spent two days with his friends and his parents before coming to Hilton Head on Tuesday afternoon. He's maximizing the time with his family especially, because prior to the end of 2021, he hadn't seen them for almost two years due to the pandemic and ongoing restrictions in Australia. He skipped the WGC-Dell Match Play after his Players Championship win to spend time with his mother and sister (and to rest after an unusually long week), and that continues to be a top priority along with his game.
That game, despite a less than ideal Masters Sunday, is sharp. He's already had two wins this season and two other top-five finishes, and has watched his World Ranking soar.
"A little shift of mind-set with my off-season I think was probably the biggest change for me," he explained on Wednesday. "Typically I don't do a lot, don't spend a lot of time in the gym, just kind of, I've felt I guess in the past that we've had such a long season that it's nice to take a couple of months off, but, yeah, last year was definitely different."
Smith hit the gym hard, put in the hours to work on his long irons and driver, and has reaped the rewards. It remains to be seen whether he can carry his top form into the RBC Heritage—he's clearly tired and studiously avoided answering a question about "expectations" for the week—but through the ebbs and flows, from exhaustion to elation, his trajectory continues to flow upward, and the ghost of a lost green jacket can't haunt him for long.