The Loop
Cameron & Crown putters take up the challenges of 33-inch flatsticks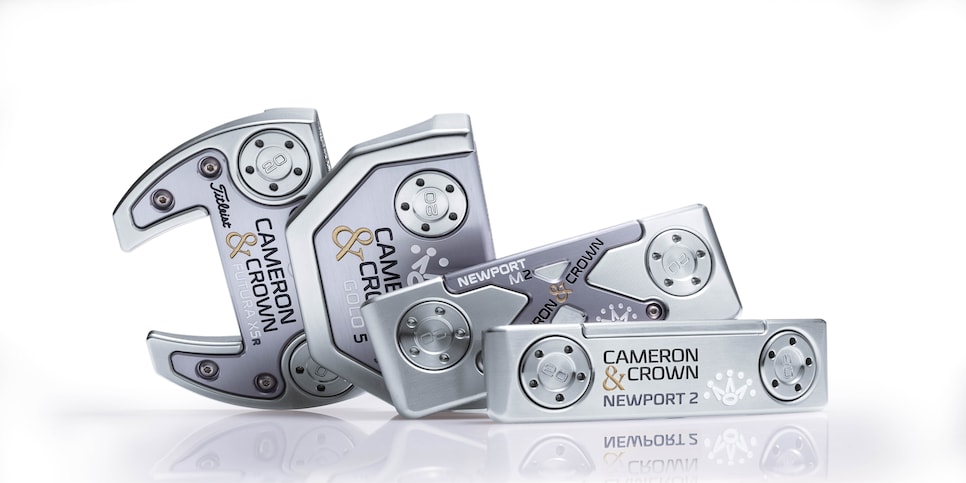 No one will ever accuse Scotty Cameron of not being observant. His latest example: the new Cameron & Crown series of 33-inch putters.
The celebrity chef of putter design has taken inspiration from hardware store hammer grips and supercars, but the Cameron & Crown series took a more direct line into its existence. Cameron, whose Titleist by Scotty Cameron designs are the most played on the PGA Tour, noticed a developing increase in the number of players using 33-inch putters, especially those coming through his Custom Shop. He also saw increased demand from junior players, as well as players from Asia and women.
His conclusion: "This audience is being under-served."
Cameron isn't saying 33-inch putters are for everyone. Instead, he's saying doing 33-inch putters correctly for everyone who should have one requires a special approach.
"The length sets the eyes and the eyes set the stroke," Cameron said.
"We wanted to call special attention to the importance of weight and length and create a unique offering for those players whose setup dictates a 33-inch putter."
The Cameron & Crown line will include four models. The iconic Newport 2 version is milled from 303 stainless steel with a 303 stainless steel face inlay, while the deep blade, mid-mallet Newport M2 is a 303 stainless steel head with 6061 aircraft aluminum face-sole technology . The GoLo 5 and Futura X5R mallets combine multiple materials including 303 stainless steel and 6061 aircraft grade aluminum.
The precisely weighted designs are made possible by the sole screw weight system seen on Cameron's Studio Select putters. Inserting 20-gram screw weights in the heel and toe raises the head weight to what Cameron believes is a more appropriate 360 grams for the shorter length of a 33-inch putter. As Cameron says, these models "are purpose-built 33-inch designs, not manipulated 35-inch putters."
The design also includes a specially downsized grip—about 10 percent slimmer and about an inch shorter.
The Cameron & Crown line will be in stores Sept. 23 ($380).