The Loop
CamCaddy lets you use smart phone to record swing
Instructor Sean Foley, whose clientele includes Tiger Woods and Hunter Mahan, is never without his video camera while working with them on a practice tee, for an obvious reason: It's helpful for them to view their own swings in an attempt to detect flaws.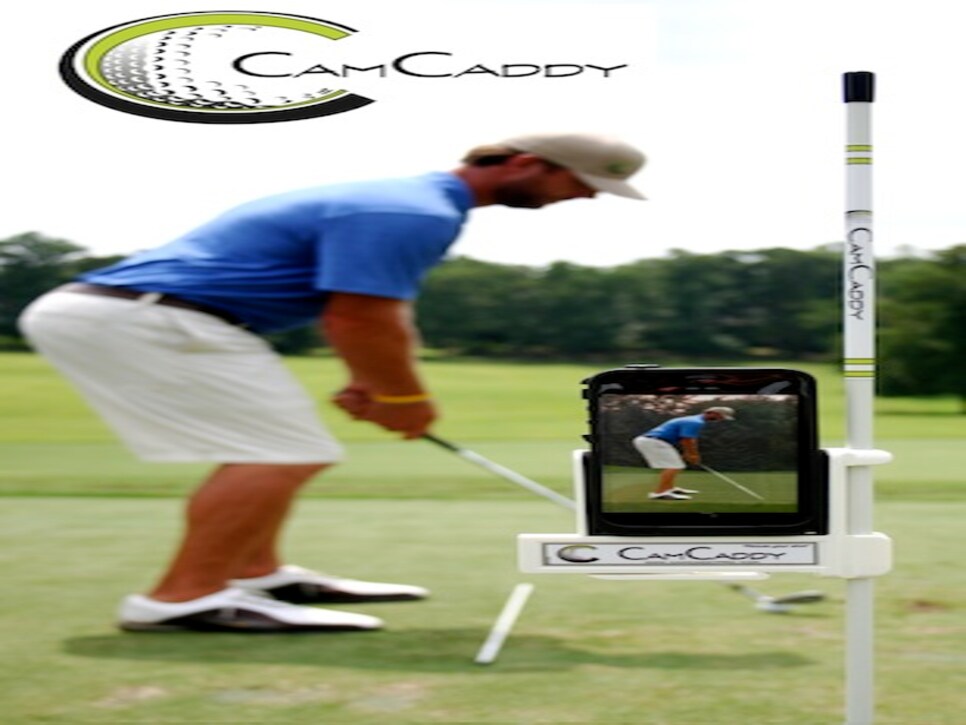 What about the rest of us? Could we not similarly receive an assist from videotaping our swings, provided, of course, that we know what we're looking at or have a qualified teaching pro to analyze it for us?
Virtually everyone travels with a video camera these days, from tour pros to high-handicappers. It's called a smart phone. CamCaddy is a new product that will allow golfers to use their smart phones to videotape themselves.
Basically, it's an adjustable device that holds any smart phone and is attached to a stick in the ground.
It was developed by Bill Silva, an entrepeneur and member at Thornblade Club in Greenville, S.C., where Jay Haas is a founding member and the director of golf and son Bill Haas and Lucas Glover are members, as well.
"We have a lot of touring pros that use it as a home base," Silva said. "I was on the range one day and had been thinking of this idea. I'd always wanted to record my swing."
He saw Michael Maness (shown here), his business partner and a PGA Tour caddie who is working for Kevin Chappell at the Barclays this week, attempting to balance a cell phone on a golf bag for the purposes of videotaping his swing.
"I went down there and said, 'I have this idea. Everyone out here has a friend standing behind him videotaping. Why don't we create something that holds the phone?'"
Silva officially launched the CamCaddy on its website last Sunday. Meanwhile, he sent 100 units to the Wyndham Championship to have tour players test them.
"Kyle [Thompson, a tour player from Greenville] took it out to the putting green. Stuart Appleby loved it. David Duval loved it. Zach Johnson loved it. Trevor Immelman. We were able to get it in front of a lot of big-name players.
"We wanted to have a fully adjustable model for the reason that everybody has different phones. Phones change size and shape every six months. You take the alignment stick and press it into the ground. You set it 10 or 12 feet behind you, and the device snaps to the alignment stick and will hold it in place at any level. You can record your swing and send it to your coach very easily."
The CamCaddy with alignment stick can be purchased for $37.95 (plus shipping and handling) at the website and eventually will be available at retail outlets.