Podcasts
Calvin Johnson on finding golf in (early) retirement, that infamous overturned catch, and the time Tiger Woods made him blush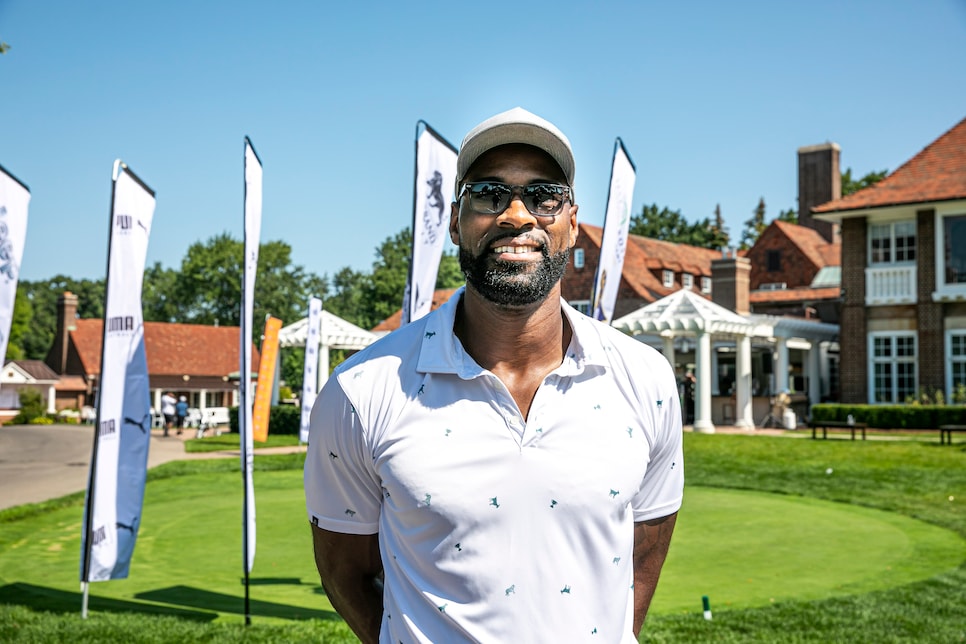 Calvin Johnson shocked the world when he retired from the NFL in 2015 at the peak of his powers. The Detroit Lions wide receiver was 30 years old and coming off a sixth straight Pro Bowl selection, but had grown frustrated with losses—and injuries—piling up.
"I guess everybody said I'm in my prime," Johnson told Golf Digest on the latest episode of The Loop podcast. "But my body wasn't in its prime."
Seven years later, Johnson doesn't regret the decision. He's plenty busy with his foundation, his family, and a cannabis business, Primitiv, he founded with former Lions teammate Rob Sims in 2021. Oh yeah, he's also fallen in love with a game that's a lot easier on his 6-foot-5 frame.
"I do wish I had picked up golf more while I was still playing," Johnson says. "Because I can only imagine what my game would be now."
The man whose No. 81 was inducted into the Pro Football Hall of Fame in 2021 is happy to report he's routinely shooting in the 80s now. And he joined this week's The Loop podcast to discuss his blossoming golf game, his sweet practice setup, and the time Tiger Woods made him blush.
We also discussed his legendary football career, including his famed overturned catch that still has NFL fans riled up. Plus, Steve Hennessey, Christopher Powers and myself talk about the biggest misconceptions with Golf Digest's course rankings, a hole-in-one debate, and the golf world's latest overreaction. Please have a listen to this mega episode with Megatron: