Callaway's X Forged irons get update by looking very closely at the past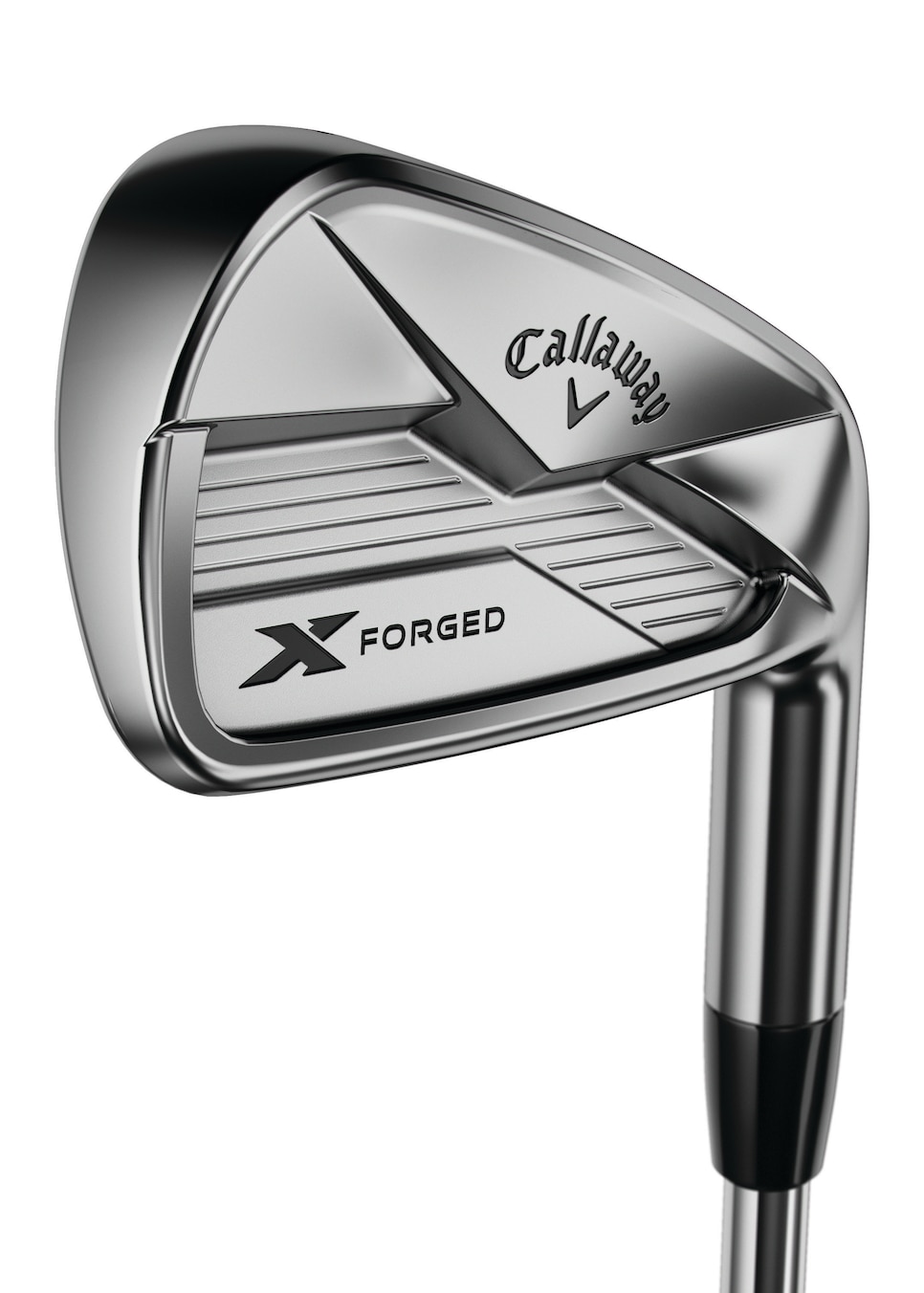 The new Callaway X-Forged irons may strike many single-piece forged design fans as, well, strikingly similar to a Callaway forged iron from earlier this decade.
There's a reason for that: It's supposed to.
The new Callaway X-Forged iron took as its template the popular Callaway X-Forged model from 2013, an iron that's still in the bags of a significant number of Callaway staff tour players.
"This is essentially the reincarnation of that iron," said Alan Hocknell, Callaway's senior vice president of research and development, noting that building a players iron of this type often means designing in some fairly tight constraints technologically.
In the case of the new X Forged, that meant the shape of the 2013 version wasn't merely a starting point, it was held almost paramount at every stage of the current design.
Introduced five years ago, the X-Forged 2013 model drew favor from Callaway staff pros (most notably Phil Mickelson) for its sole shape and lower center of gravity on the longer irons for improved launch conditions. But interestingly, Hocknell said, some tour players continue to prefer the playing characteristics of X-Forged 2013 version because later Callaway designs in the forged players iron category simply were flying too far. It's a problem uniquely reserved for the elite player, of course.
"There definitely were a healthy band of players that say they hit the Apex Pro iron too far," he said. "So it was time to put our most modern ideas in an iron of this type."
Hence, the new Callaway X-Forged improves on the five-year-old template in several subtle areas, he said. In addition to the progressive movement of the weight pad in the cavity back to aid trajectory, the new version adds the modern groove design. What Callaway designers call the "20V" groove aims to improve spin control for shots out of the rough.
Like the iron it's replicating, the new Callaway X Forged is a single-piece forging from 1025 carbon steel. And it's already started appearing in tour players' bags, including Mickelson who used several irons in his set makeup at the recent Presidents Cup matches.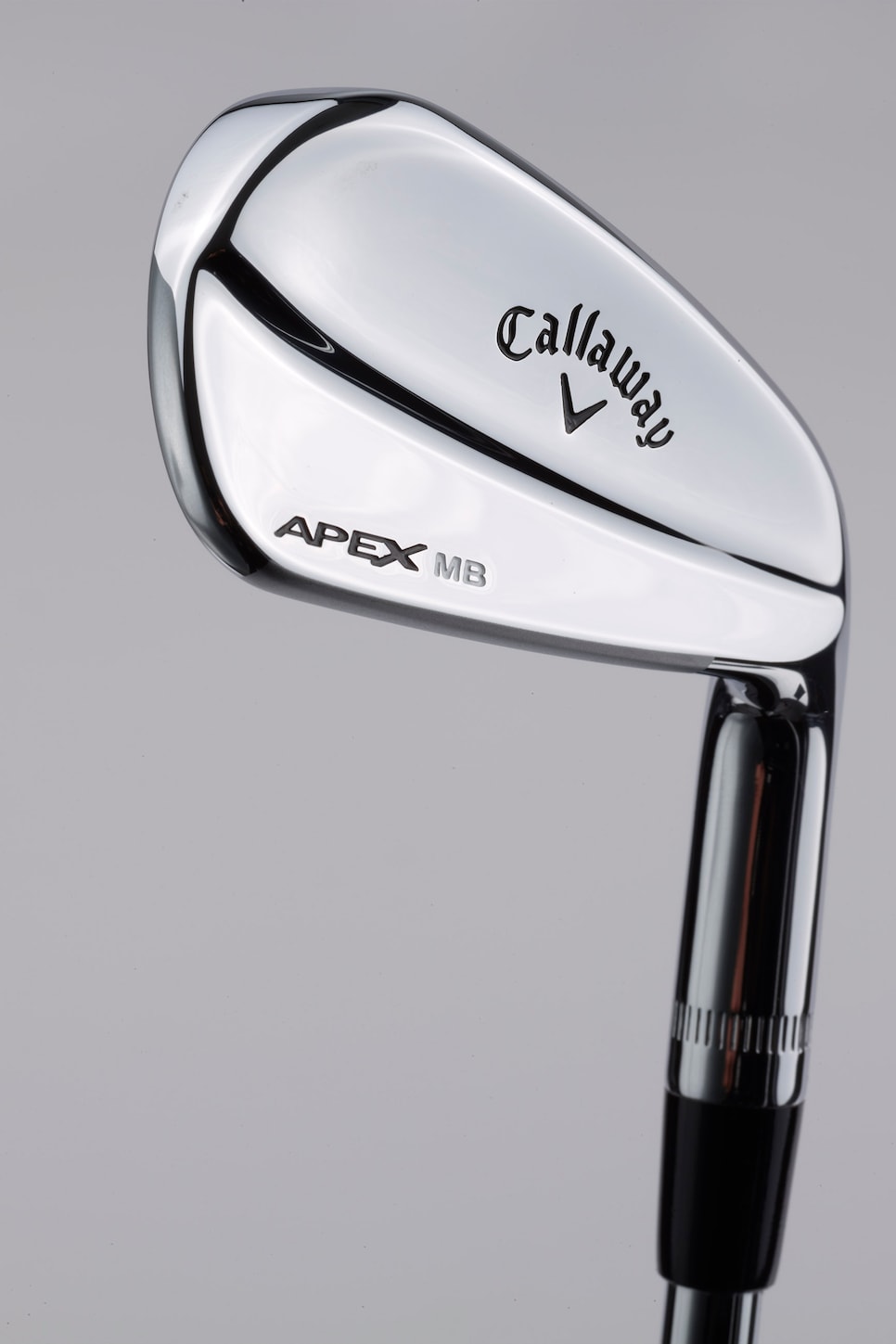 Callaway also announced the introduction of the new Apex MB, a single-piece forging with a traditional muscleback design. Featuring a more compact blade length than the more forgiving cavity-backed X Forged, the Apex MB also uses the 20V groove to improve spin control. The new Apex MB, which also has been seen in Mickelson's bag, offers a thin topline and the smallest blade length in the entire Callaway line.
The X Forged irons will have slightly stronger lofts, including a 45-degree pitching wedge, compared to the Apex MB, which will feature a 47-degree pitching wedge, a 51-degree A-wedge and even an 18-degree 2-iron (and presumably might require purchasers to present a PGA Tour card along with their credit card).
Both the new X Forged and Apex MB will be in stores November 3 ($1,300 for a set of eight).
You are using an unsupported version of Internet Explorer. Please upgrade to Internet Explorer 11 or use a different web browser.