The Loop
Callaway's smaller driver not just for tour pros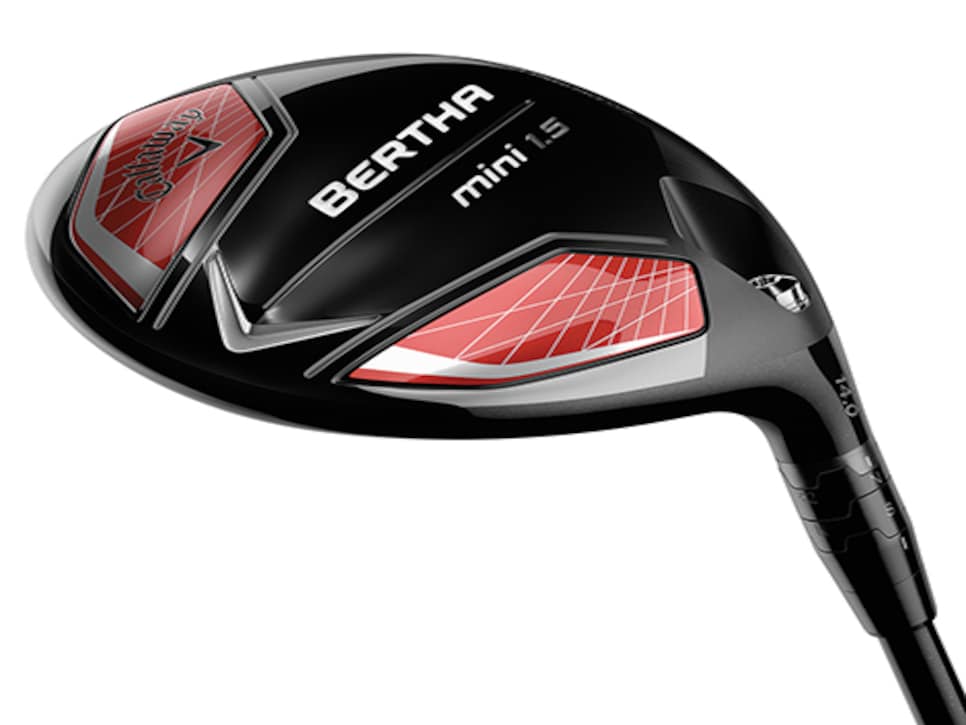 On its surface, the category of clubs known as mini drivers seems to service an audience approximately equal in size to those looking for NASCAR engine parts. It would seem to be a distinctly skilled and highly selective group of individuals who generate a lot of speed.
Essentially, the mini driver is a cross between a fairway wood and a driver. It's extra size make it more forgiving than a typical 3-wood, while its shorter shaft make it more reliable on tighter driving holes than a typical driver. This year, both Padraig Harrington and J.B. Holmes had TaylorMade Mini Drivers (SLDR Mini and AeroBurner Mini) in their bags during their wins. But perhaps the most noteworthy driver alternative victory was Phil Mickelson's 2013 Open Championship, where he played the entire event—and in fact much of the entire season— without a traditional driver of any kind in his bag, using Callaway's X Hot 3Deep.
Among major manufacturers, TaylorMade has introduced a couple versions over the last two years, and Callaway's line of fairway woods in recent years all have offered a deep-faced, slightly oversized, lower-lofted model, too. Today, Callaway announced its first standalone downsized driver, the Big Bertha Mini 1.5. It's already made an appearance in the bag of Patrick Reed and Freddie Jacobson, both of whom had it in the bag earlier this year at the RBC Heritage.
But Callaway's Evan Gibbs, senior manager of research and development for metalwoods, believes these specialty clubs aren't just for tour players anymore.
"It really can appeal to such a broad range of player types," Gibbs says, suggesting it works equally for any player struggling to hit the fairway as well as for longer hitters looking to reach long par 5s in two. "That's why we really just encourage golfers of all abilities to give it a try and perhaps rethink that part of their bag."
The Big Bertha Mini 1.5 features a forged Carpenter 455 cup face design, the same metal used in the company's current XR fairway woods. But the Big Bertha Mini's head size is 235 cubic centimeters, more than a third larger than typical 3-woods. The large size is made more manageable thanks to the company's lightweight forged composite crown. To make the club more playable off the deck, the Warbird sole design aims to improve turf interaction. The shaft (44 inches, or two inches shorter than the shaft on the XR driver) is the Mitsubishi Rayon Kuro Kage Silver TiNi.
The Big Bertha Mini 1.5 is available in two lofts (12, 14 degrees) and each head features Callaway's 8-way adjustable loft sleeve that allows loft and lie angles to be changed independently. Loft can be increased by up to two degrees or reduced by one degree, while lie angle is either a neutral or draw setting.
The club will be available at retail May 29 ($300).