Equipment
Callaway's Ryder Cup-themed Chrome Soft X Truvis golf balls appeal to U.S. and European fans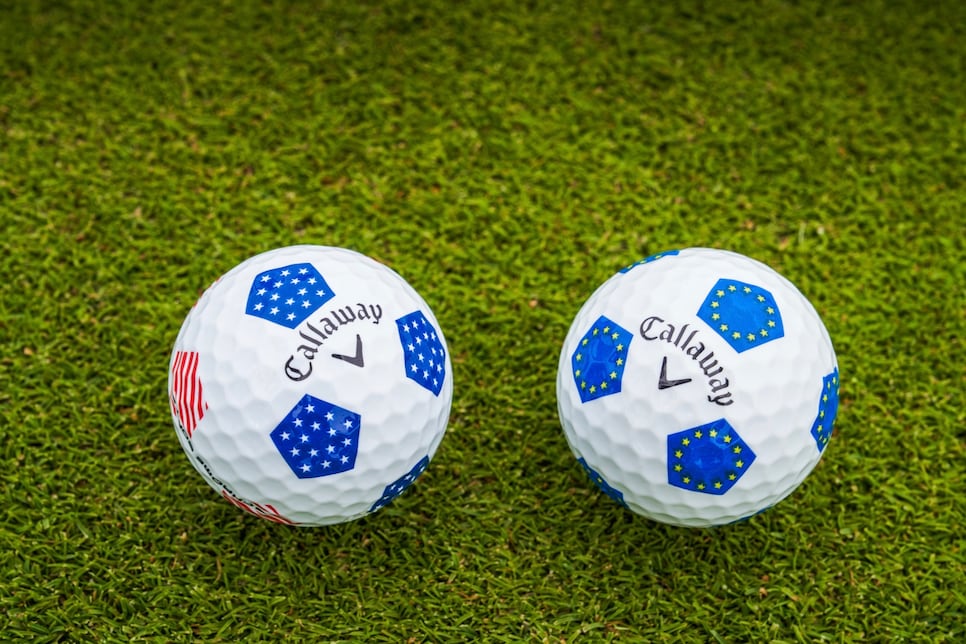 Callaway has a Ryder Cup-themed golf ball for whichever side of the biennial matches you stand, with American and European branded versions of its Chrome Soft X balls being released for the first time.
The balls use a material called graphene, a one-atom thick nanoparticle used by Callaway. The graphene is used in the outer core layer to increase the difference in compression between the outer core and the inner core.
The company's Truvis pattern seen with these Ryder Cup balls features pentagon-shaped color swatches distributed all over the cover in soccer-ball fashion, designed to improve a player's view of the ball. And the USA vs. European color schemes are bound to get people pumped over the upcoming matches at Le Golf National outside Paris, France.