The Loop
Callaway's RAZR Fit now in 8 colors, your choice
The era of mass customization -- the idea that consumers can directly select the features they want on a new product -- has been creeping along for the last decade in golf, or at least since the emergence of the adjustable driver. It's certainly been part of the boutique putter business for many years, while more recent developments include wedge programs like Titleist's Vokey Wedgeworks and Cleveland's My Custom Wedge program.
Now, that idea of completely optimized and personalized clubs is moving into new territory. Callaway is expected to announce tomorrow a program that lets consumers choose custom lengths, custom shafts, custom grips and custom head colors for its new RAZR Fit driver. The program is accessed through __an interactive Callaway website __called uDesign.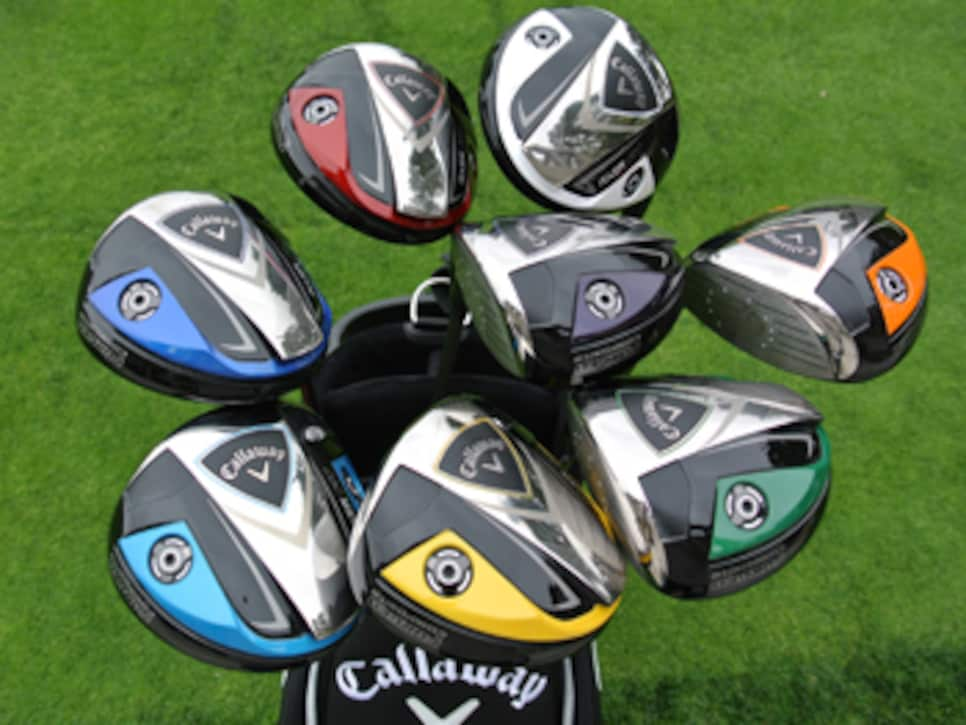 "Golf equipment already is very personal, certainly compared to other sports," says Callaway's Luke Williams, senior director of global woods and irons. "This is a way to further that. It's clear that when a club looks good to you, it's going to inspire confidence."
Callaway says the uDesign system accommodates more than 70,000 possible combinations of its RAZR Fit driver, including eight separate colors for the head.
According to a company press release, Callaway tour professional Alvaro Quiros has asked for a clubhead in each color "and I will match my driver with my apparel."
The RAZR Fit driver with the uDesign option will be available for $400 with a $50 upcharge. Certain custom grips and shafts will incur the usual additional charges. The uDesign drivers will begin shipping early next month.
--Mike Stachura**Follow me on Twitter @Mike Stachura