The Loop
Callaway unveils ultralight, adjustable loft driver
It's rare for Callaway to introduce a new driver mid-season, but then its new entry is a rare breed, combining more technological elements than any in the company's history.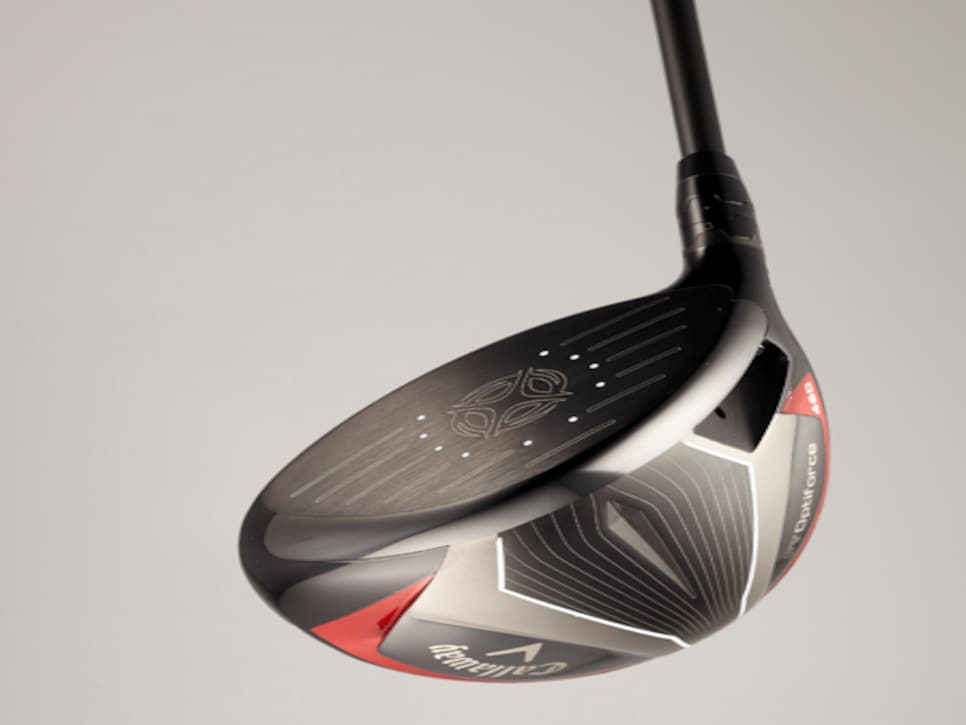 The FT Optiforce features multimaterial construction, a low-drag aerodynamic profile, an ultralight total weight and, for the first time ever on a Callaway driver, loft adjustability. To add to the mix, the driver comes in a choice of two heads to accommodate two distinct performance and visual preferences.
The FT Optiforce comes in a 440 cubic centimeter model, designed with a slightly forward center of gravity, and a 460 cc model, designed to produce higher flight. Each club features a single head and an adjustable hosel sleeve that accommodates a unique range of lofts and lie angles for each head. The 440 cc model comes with a 9.5-degree standard setting that can be adjusted to a low loft of 8.5 degrees and two higher loft settings of 10.5 and 11.5 degrees. The 460 cc version starts at a standard setting of 10.5 degrees and can be adjusted to 9.5 degrees or two higher lofts of 11.5 and 12.5 degrees. Each loft setting on both drivers can be placed in a neutral or draw (more upright lie angle) position.
"Between these two heads, we're changing size, the range of lofts, different lie angles, different CG positions, different bulge radius. all optimized for two different parts of the player spectrum," says Alan Hocknell, senior vice president of research and development for Callaway. "Effectively, we've got two clubs that cover the ability range better than any one club would."
But while the drivers incorporate different elements, they share some fundamental technologies. The first is an enhanced aerodynamic profile that Hocknell says reduces drag during the swing by 20 percent, compared to some previous Callaway drivers. "The aerodynamic improvement alone can be equal to about one mile per hour of clubhead speed," he says.
The second element is lighter total weight of 290 grams, the lightest driver Callaway has introduced in the U.S. That lighter total weight is achieved largely through the use of a 43-gram Project X Velocity shaft. A second shaft, the Mitsubishi Rayon Diamana S+, at a more standard, mid-60-gram weight is also available. The shaft lengths for both drivers is 46 inches.
The third technology is the adjustability element. It is the first time Callaway will introduce a single head that adjusts to multiple lofts, joining the field that includes TaylorMade, Nike, Cobra and Adams.
The FT Optiforce also features the composite crown technology found in the RAZR Fit Xtreme and the variable face thickness technology seen in both the RAZR Fit and X Hot drivers.
The club goes on sale July 14 ($400).