The Loop
Callaway to give away Mickelson's U.S. Open check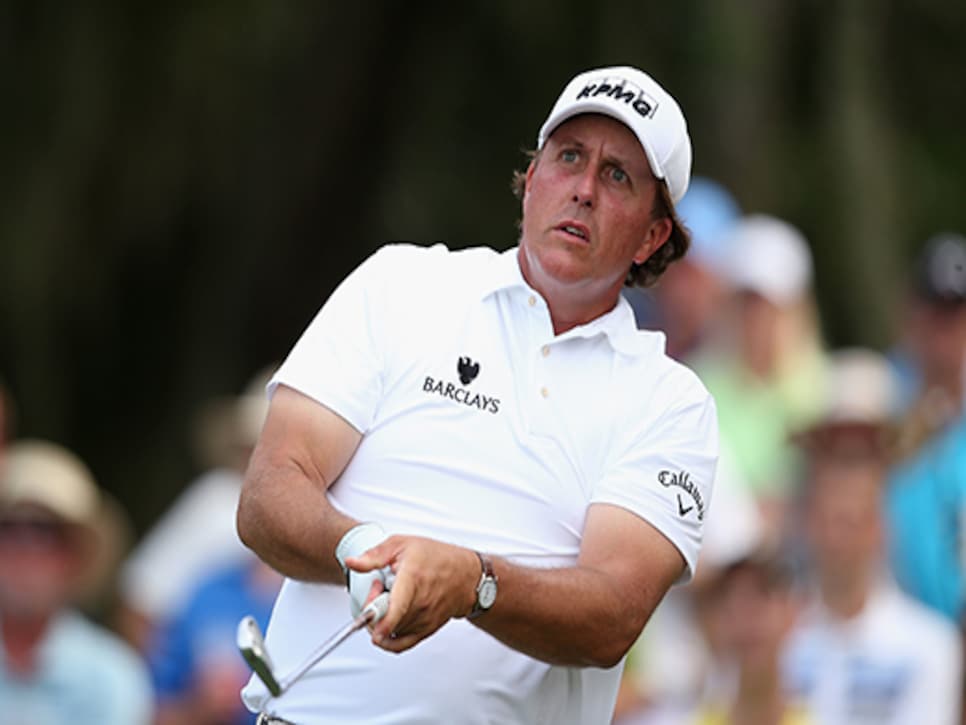 "Callaway's Big Big Bertha Paycheck" lets any golfer who demos one of the company's metalwoods enter a contest for a chance to win the equivalent of Mickelson's prize money at this year's U.S. Open. That includes the winner's check, which last year came to $1.44 million. Golfers who go to a participating facility and demo either a Big Bertha or Big Bertha Alpha driver, or a Big Bertha fairway wood, will receive a code that they can use to enter for a chance to win. The contest runs through U.S. Open Sunday, June 15. Fun fact: Mickelson's average paycheck in 23 appearances in the U.S. Open is more than $183,000, including 10 paydays of more than $50,000.
While this sort of contest and dollar amount are unprecedented, there have been somewhat similar promotions in years past, including another involving Mickelson. In the month leading up to the 2010 Masters, Golfsmith offered to fully refund the purchase of a Callaway driver if Mickelson won the tournament. After he did, more than 15,000 golfers received checks.
In 2009, Golfsmith offered a full refund on purchase of any TaylorMade drivers purchased Masters weekend if Sergio Garcia captured the Green Jacket. He finished T-38. The offer was extended during the U.S. Open to include both Garcia and Retief Goosen. Neither did better than T-10. Mickelson, who again is not giving away his earnings but merely providing the basis for the dollar amount Callaway will give as a prize, already is starring in videos promoting the idea now on Callaway's website.