News
Callaway's REVA line of women's clubs designed to be lighter in order to go longer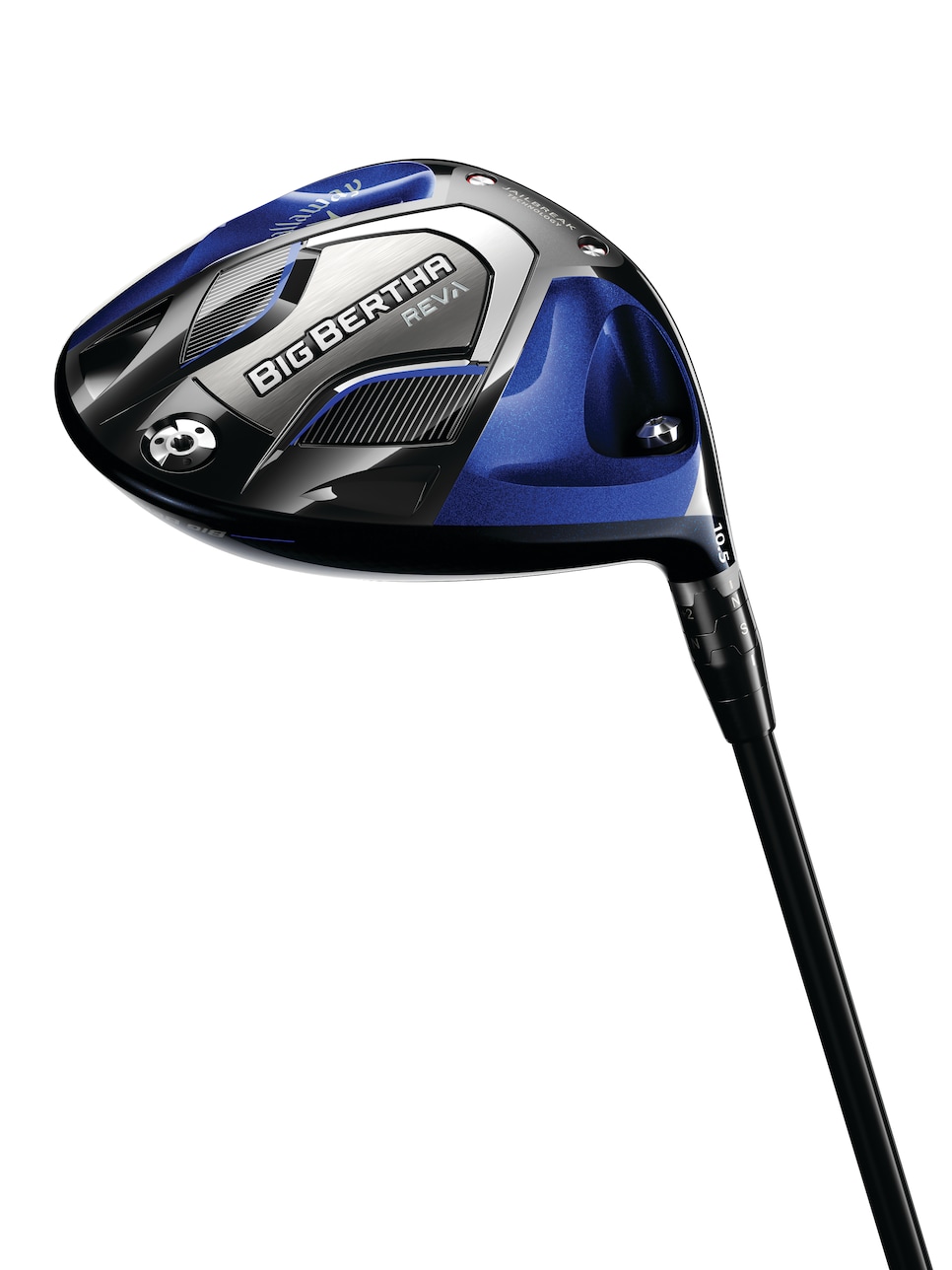 Sigmund Freud once said, "The great question that has never been answered, and which I have not yet been able to answer, despite my 30 years of research into the feminine soul, is 'What does a woman want?'"
It's a question that has plagued golf equipment makers for years as well. Although some companies have made an earnest effort to dissect the swing of the female golfer and design clubs specifically for them, far too often women have had to settle for a lighter version of a men's model with a different color scheme.
Callaway's latest women's line, REVA, eschews that mindset. "REVA started as a movement among many of the women who work internally at Callaway," says Dr. Alan Hocknell, senior VP of R&D for Callaway. "We had done a lot of work in women's product design before but hadn't really had the focus on it that we could have had, nor did we build it out bigger than the products themselves. We wanted to identify who we were designing for and focus on the needs of different female golfers because, like men, they're not all the same and we wanted to reflect that in the REVA product."
That process started with extensive research on the women's game. Well over 1,000 women's golfers shared their insights on everything from performance attributes to preferred color schemes. The company also enlisted some of its brand ambassadors such as Annika Sorenstam and Michelle Wie to provide insight. Callaway had a purpose behind the research: According to the National Golf Foundation, there are six million female golfers in the U.S., accounting for 23 percent of all golfers and $651 million spent on golf. Then there's the fact that 31 percent of new golfers are women. "There's a resurgence in golfers who were dormant or not super motivated to play," said Hocknell. "They're starting to love golf again."
Hocknell describes the REVA line as a "from scratch exercise," meaning that while some technologies were borrowed from other lines, all were specifically tailored to meet the needs of the women's market.
"It was important to use all of our best technologies and the Big Bertha platform seemed like a good place to start," said Hocknell. "There are a lot of game-improvement features there that are relevant to women as men. Women struggle with a lot of the same swing issues as men but sometimes at a lower head speed and with more of a priority of elevation and time in the air."
The REVA driver, for example, utilizes an "flash face" designed via artificial intelligence and includes the company's "Jailbreak" technology. The driver comes in two lofts, 10.5 and 12.5 degrees, but with a low and forward center of gravity to reduce spin to enhance distance. The carbon crown allows for weight savings to boost the moment of inertia to help mitigate ball speed loss on mis-hits as well as position weight internally to promote a draw bias. The shaft is a lightweight Callaway RCH model with an active tip section to assist launch in 40 or 50 grams. The grip is Lamkin's women's ST soft.
The fairway woods feature a large head size, but a shallow face with offset to helped get the ball in the air. The carbon crown, Jailbreak tech and flash face also are present, as are similar lightweight shafts and the Lamkin grip used on the driver. For lofts, the fairways go all the way up to a 25-degree 9-wood—a useful club for those seeking more air time with their fairway woods. The hybrids—which go all the way up to a 36-degree 8-hybrid—use similar tech as the fairway woods but add MIM tungsten weighting to optimize the CG location and assist stability.
For the irons, the set starts at the 5-iron and goes through the sand wedge and include, for the first time in a women's iron, an A.I.-designed flash face cupface to produce higher ball speeds. Another first, a visible tungsten energy core that was redesigned to meet the needs of women golfers, was used to deepen the CG to make the irons easier to launch. Urethane microspheres (urethane with microscopic air bubbles within) help produce a pleasing feel at impact.
Available at retail Sept. 10, the REVA driver sells for $500; the fairway woods for $300 per club; the hybrids for $250 per club and irons for $1,000 (set of seven with irons ranging from 5-iron through pitching wedge plus gap and sand wedge).