The Loop
Callaway offers physics lesson on the clubhead of its new V Series driver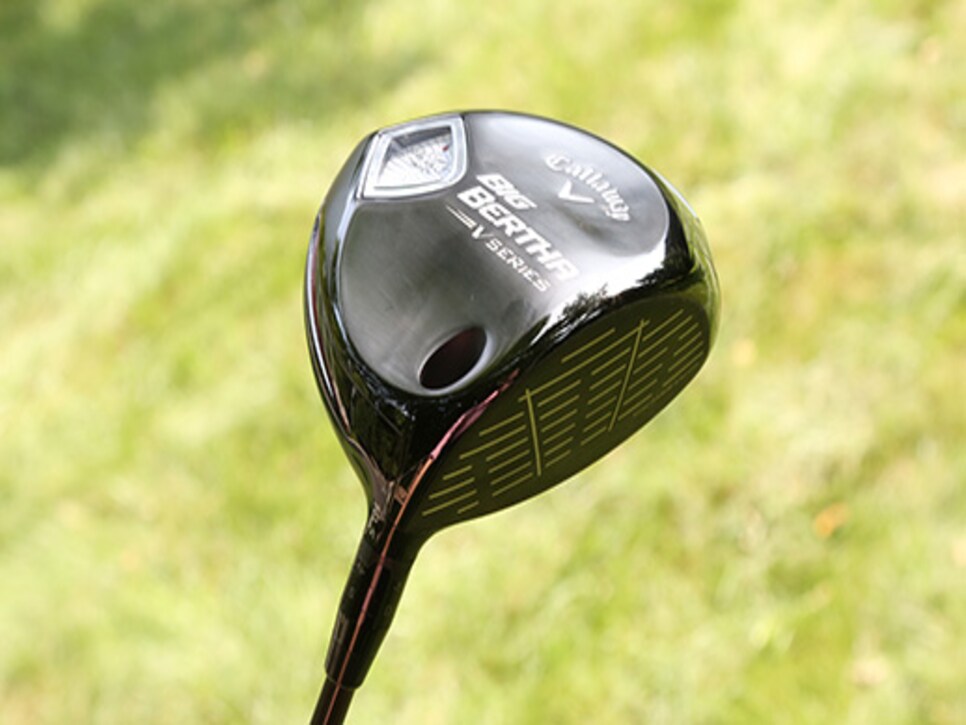 Making the rounds on tour this week at the WGC-Bridgestone Invitational (Thomas Bjorn is said to be one interested candidate), the club definitely emphasizes less weight. You can see slight indentations in the sole that are reminiscent of the old Big Bertha Warbird sole.
Most telling, however, are the words and formulas emblazoned on the clubhead. Included is the phrase Speed Optimized Technology and the formula for kinetic energy. The latter is a clear reference to the importance of increasing velocity (swing speed) to generate more energy at impact.
The adjustable driver is available in three lofts, according to its listing on the USGA website (9.5, 10.5 and 13.5HT). The company plans to introduce the driver formally next week.
*Interested in more stories on equipment? Signup to receive Golf Digestix, a weekly digital magazine that offers the latest news, new product introductions and behind-the-scenes looks at all things equipment. *