Equipment
Callaway MD3 Wedges Add Third Finish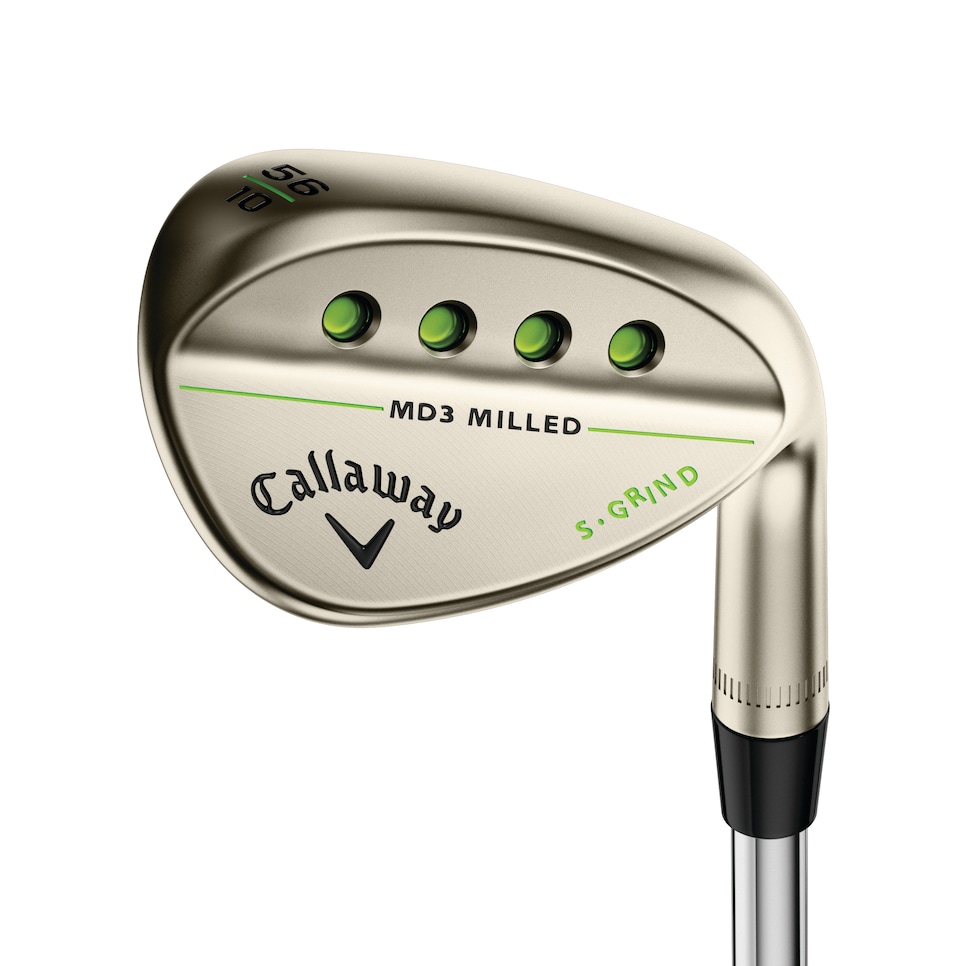 Callaway continues to expand its most extensive wedge offering in history by offering for the first time ever a gold nickel finish.
The MD3 Milled line, which also is available in chrome and matte black finishes, adds the gold nickel finish in five lofts (50, 52, 56, 58 and 60 degrees). The gold nickel finish lofts will only be offered in Callaway's "S" sole grind. The standard "S" grind is aimed at the broadest array of conditions and swing types.
The MD3 Milled line features Callaway's approach to loft-specific groove design. That includes a groove in the lower lofts (50 and 52 degrees in this finish) meant to transition more directly with the groove typically found in the shorter irons. The groove changes to one with a more aggressive edge in the 56-degree model, and finally the most aggressive groove in terms of width and edge in the 58- and 60-degree models.
Weight is drilled out of the back of each wedge with a row of four dots. The effect is to slightly raise the center of gravity to better control spin and trajectory.
The MD3 Milled wedges in gold nickel will be at retail July 1 ($130).