Callaway lets the tech do the talking with Solaire Gems women's clubs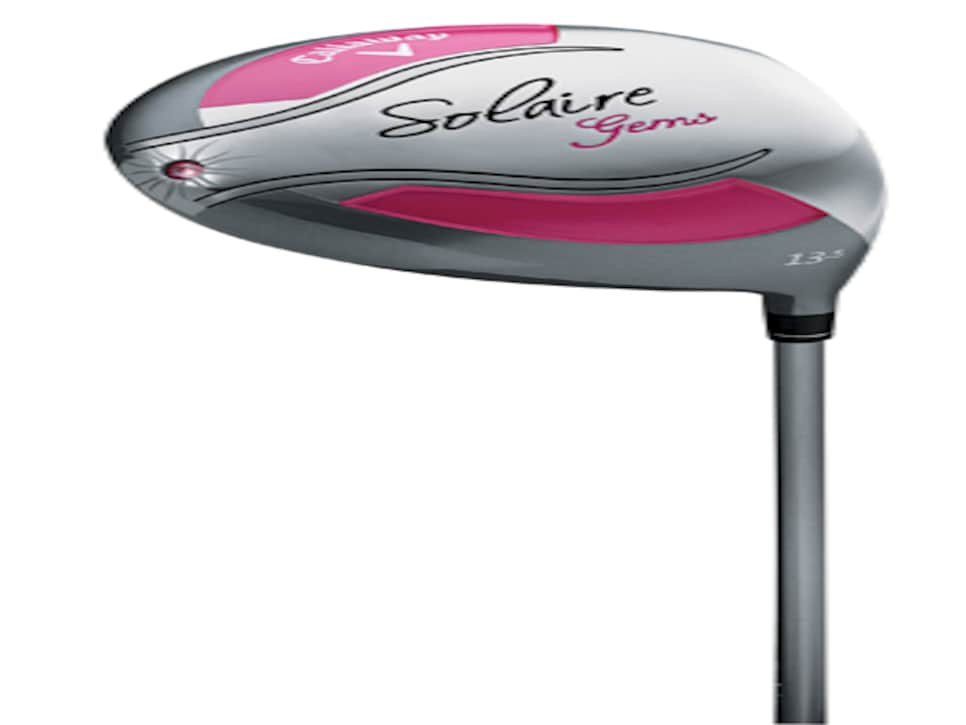 The metalwoods are designed with a flatter roll on the faces to increase launch angles by 1.5 degrees. The irons feature a deeper undercut cavity (similar to last year's X Hot irons) for a faster-flexing face. Offering a higher loft on the sand wedge (56 degrees) improves greenside versatility.
The seven-club version ($700) includes a driver (13.5 degrees), 3-wood, 5-hybrid, 7-iron, pitching wedge, sand wedge and putter. The 12-club set ($1,000) adds 5- and 7-woods, a 6-hybrid and 8- and 9-irons.