Equipment
Callaway junior sets (XJ, XT) designed to cover kids' needs from just starting out to getting ready for your old clubs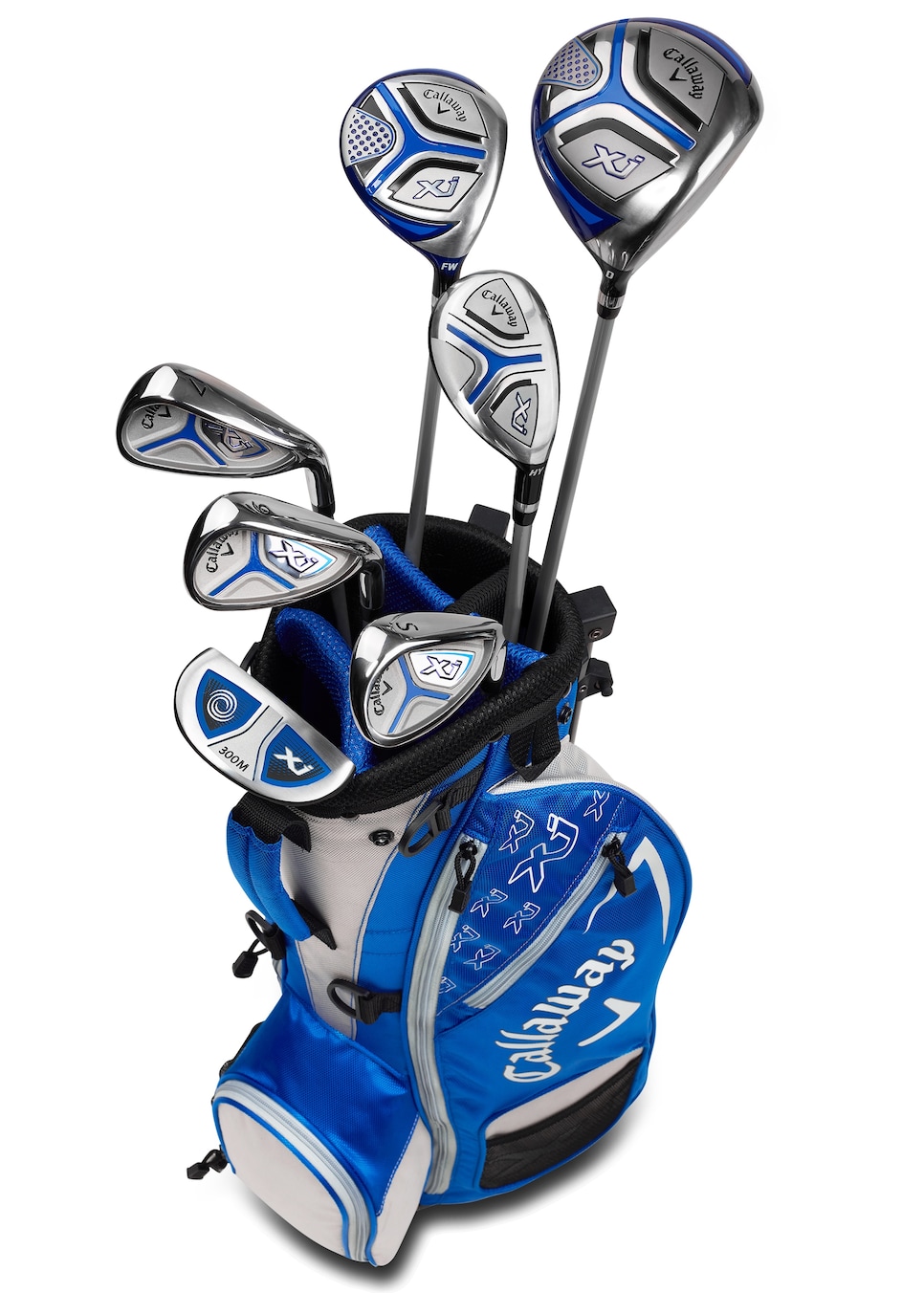 The ultra-lightweight XJ sets feature three options designed to fit youngsters starting at about three feet tall all the way up to nearly five feet tall. Each of the three sets in the series (XJ1, XJ2 and XJ3) benefit from light graphite shafts designed to make it easier for young golfers to generate clubhead speed.
The XJ1 includes four clubs (fairway wood, 7-iron, sand wedge and putter), plus a stand bag with blue trim that is part of all three sets. The 29-inch fairway wood features 23 degrees of loft. The XJ1 set is built for players 38-46 inches tall. The XJ2 uses a six-club approach, including a titanium driver (17 degrees, 34 inches), fairway wood, 7- and 9-iron, sand wedge and putter. It targets kids 47-53 inches tall. Finally, the XJ3 offers seven clubs by adding a 27-degree hybrid to the XJ2 mix. Its 39-inch, 17-degree driver is designed to fit kids 54-61 inches tall.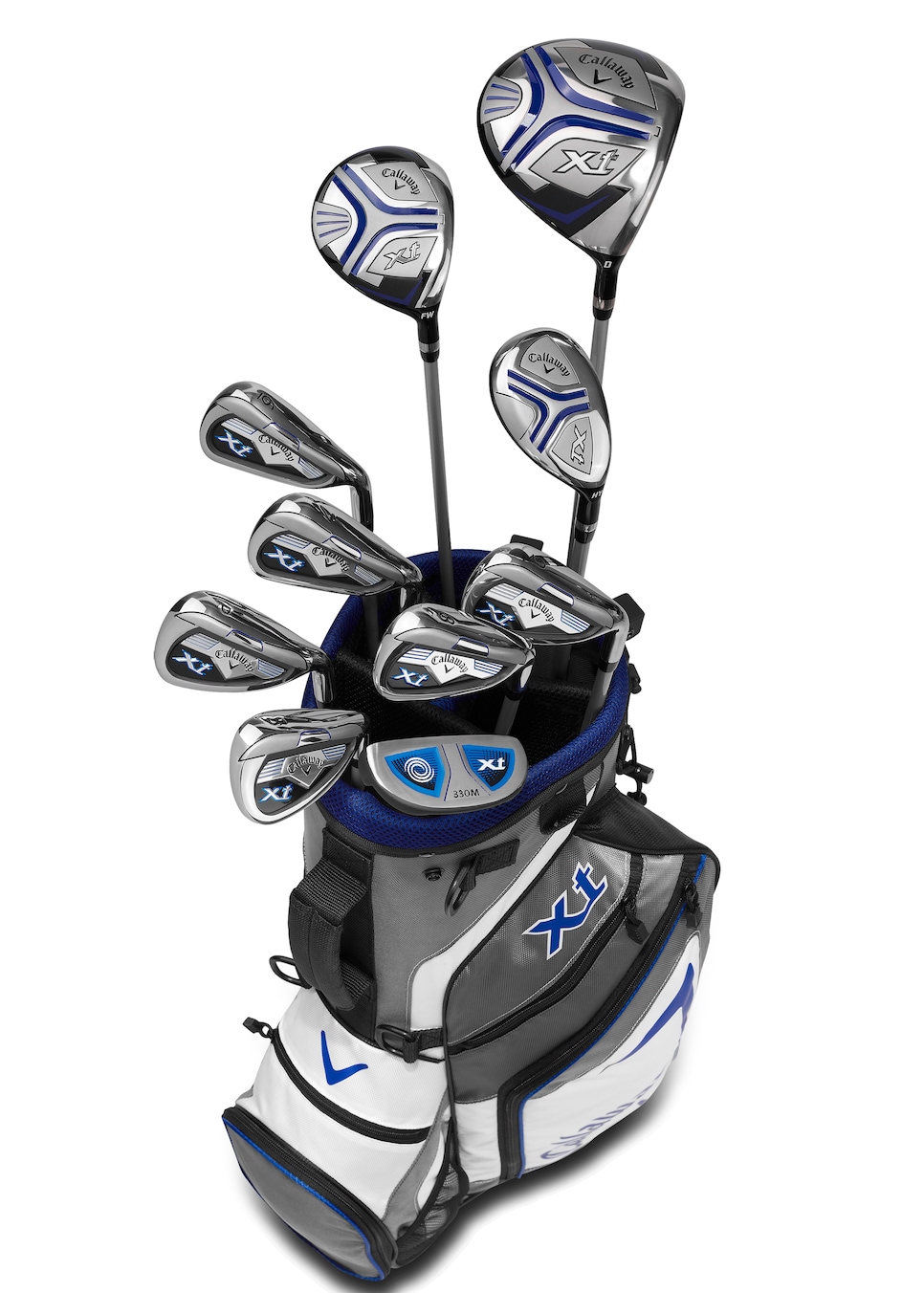 Of course, it's the transition to standard adult sets that poses the most uncertainty. Hence Callaway's XT junior set, aimed at kids ages 11-13. The complete set starts with a titanium driver, and includes a fairway wood and hybrid, along with four irons (6-iron through 9-iron), two wedges (pitching and sand) and a putter. The driver has 14 degrees of loft and is 43.5 inches long, two inches shorter than Callaway's standard driver length. The fairway wood is 19 degrees and the hybrid is 27 degrees. The putter is styled after Odyssey's 330M half-mallet design and like the XJ putters features a soft polymer face insert. The clubs include a stand bag with silver trim.