Equipment
Callaway's Jaws MD5 Raw wedges offer tour-pro looks and grind options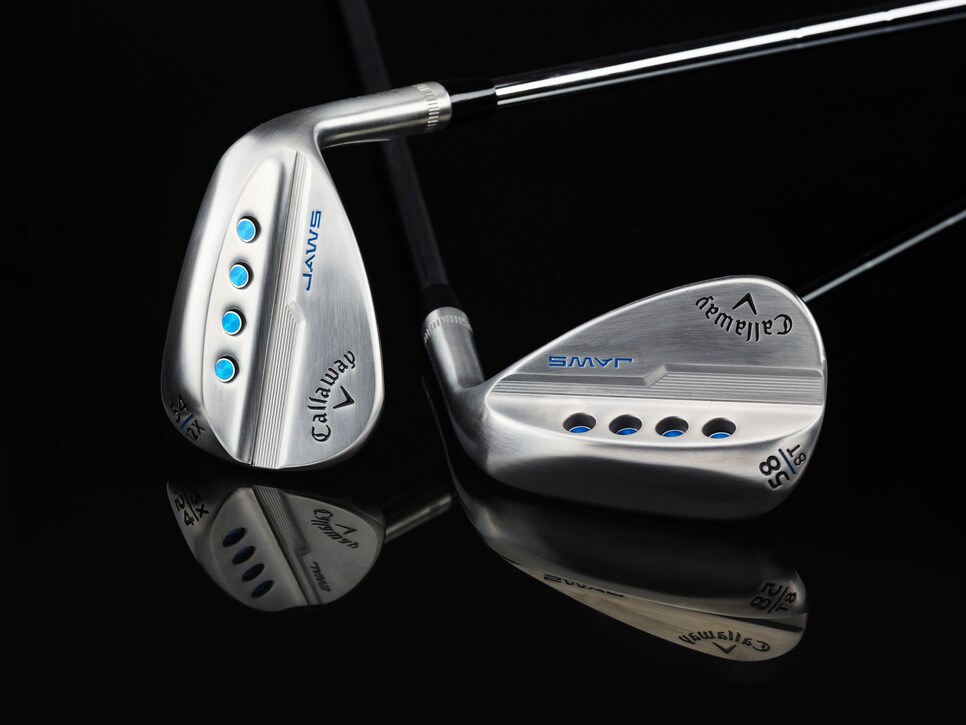 Callaway's Jaws MD5 wedge lineup, introduced last September, was already its most ambitious wedge line to date. Now the line has grown even larger with the introduction of the Jaws MD5 Raw. Already in the bags of PGA Tour players such as Marc Leishman and Si Woo Kim, the Jaws MD5 Raw boasts a non-glare finish preferred by many tour players as well as several new grind options developed from tour feedback. The T grind (available in the 58- and 60-degree models) has a crescent sole while the thicker topline helps raise the center of gravity for a more controlled flight.
The X grind (available in the 54- and 56-degree models) boasts a higher bounce for better shotmaking capabilities. Although the new Raw finish and grind options are nice, the guts of the original Jaws MD5 remain intact, including the grooves which are designed to provide more spin on partial shots as you get closer to the green.
The higher lofts (56 degrees and up) feature grooves where the walls aren't vertical but instead form angles that fall away more from the base of the groove. The rationale for that design is testing done by Callaway revealed that the groove edge dominated spin generation on short shots where the ball is not deforming as much into the groove. The result: more consistent spin on short shots.
On the lower lofts (54 degrees and less), the grooves feature a 20-degree wall angle (compared to 37 degrees on the higher lofts). The faces of the wedges also feature a trio of raised ridges between each groove to provide additional surface roughness for more grab.
The Jaws MD5 Raw wedges come in 13 loft/bounce options (in right-handed, only three in left-handed) with lofts ranging from 50 to 62 degrees. A 115-gram True Temper Tour Issue steel shaft is the stock option. The wedges will be in stores on June 4 at a cost of $160.