Equipment
Callaway Goes Dark On Popular Apex Irons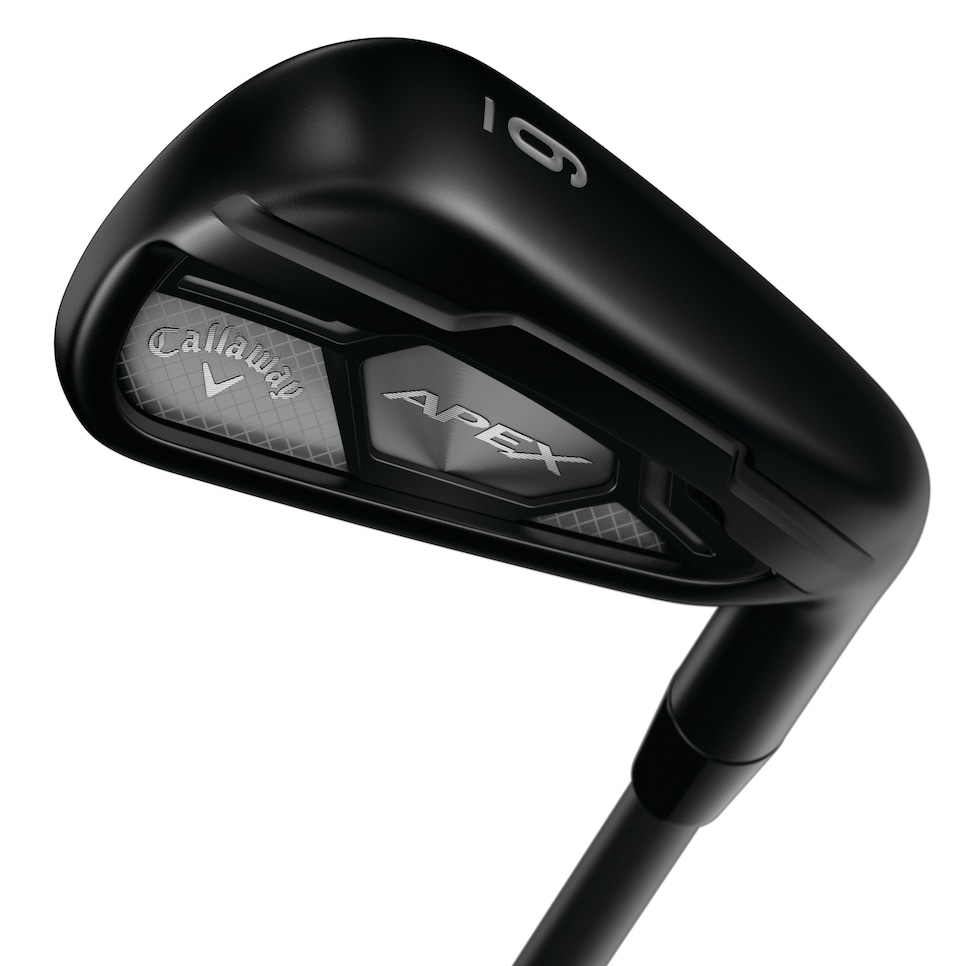 When Callaway introduced the update of its popular Apex line of irons eight months ago, one of the key ideas was bringing new thinking to an old material.
The Apex most notably incorporated Callaway's proven cupface construction but most interestingly used what appeared to be a relatively pedestrian 17-4 stainless steel to serve as the face material, as opposed to a more exotic form of steel. (In Callaway's cupface design on the 3- through 7-irons in the Apex set, the face piece wraps around the crown, sole and the entire perimeter and is fused to a separate forged 1025 carbon steel frame and hosel.)
As Scott Manwaring, Callaway's director of R&D for irons explained to Golf Digest last fall, ""We found that the bending properties of the heat treated 17-4 we're using matched extremely well with the 1025 carbon steel body," he said. "Matching those properties and getting them to bend evenly is much more important than simply strength in terms of COR [coefficient of restitution, or face flexing].
"The whole key to COR is to keep the ball from absorbing all the energy because it does a poor job of it, and try to do it with the metal. It's not just how thin you can make the face, it's about how all the pieces are working together."
The Apex set shifts to a face insert and a revised, more compact shape for the 8-iron through gap wedge.
The company is now expanding the Apex iron family to include a new custom black PVD finish. The black aesthetic includes specially developed all-black steel shafts (True Temper XP 95). In addition to appealing to certain player preferences, the dark finish is designed to reduce glare.
The custom Apex Black irons can be ordered beginning May 20 ($1,300 for steel; $1,500 for graphite, with an extensive list of no upcharge custom shafts).