The Loop
Callaway gets in the speed game with X Hot irons
Reengineering the face of an iron to make it behave with the same flexibility idea seen in drivers has been a big story with some of the introductions we've already seen this fall, and Callaway is the next to embrace this idea of bringing distance to the iron game. [#image: /photos/55ad75faadd713143b426f8a]|||x-hot-iron-hero-2013.jpg|||
The company's new X Hot and X Hot Pro irons employ a thinner face design for improved ballspeed. That's not new, but through a unique undercut cavity, the X Hot and X Hot Pro are designed to lower the area of the face that is most flexible in an effort to put it in line with where most iron shot impacts occur: low on the face.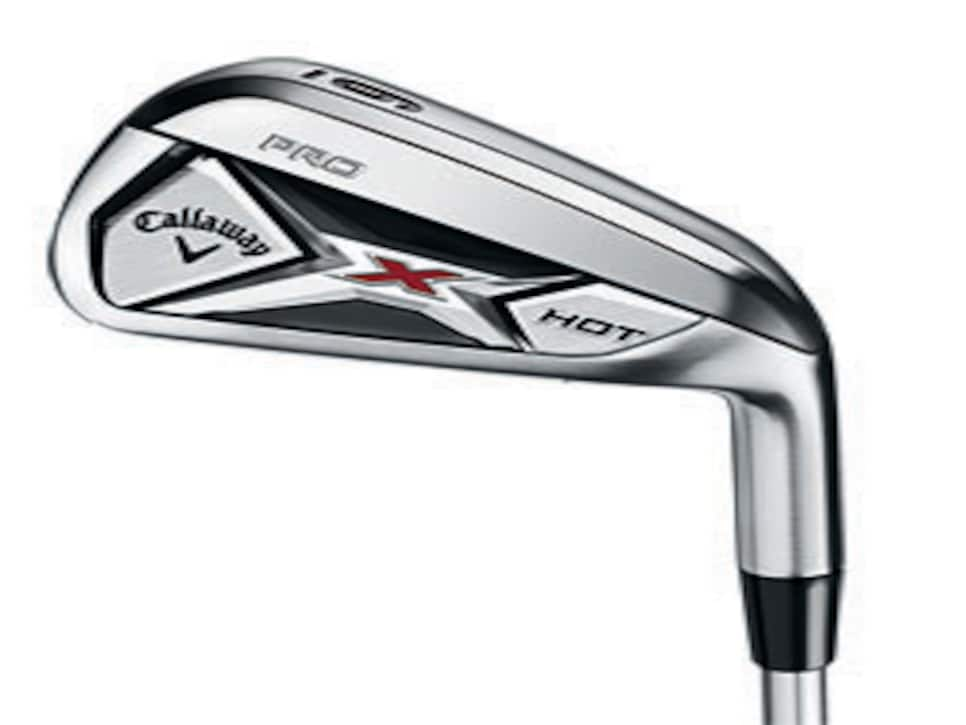 "The X Hot Irons have been meticulously engineered - both in terms of physical characteristics and club configuration--to increase ball speed and promote overall distance optimization," said Alan Hocknell, Callaway's Senior Vice President, research and  development. "And in doing so I think we have raised the bar and created the standard in distance for the irons category."
The new irons borrow a piece of technology long seen in its driver technology. The irons look to increase energy efficiency on hits by optimizing stiffness to different degrees across the face.
The X Hot iron line's deep undercut cavity is meant to allow engineers to lower the "sweet spot" on the club. The redesigned face is meant to increase ball speed on off-center hits. But both the X Hot and X Hot Pro have removed the undercut from the top line, an effort to lower the most compliant section of the iron. The X Hot features more offset and a wider sole than the X Hot Pro, and the latter features a more compact size and blade length. But the X Hot sole utilizes a rear chamfer that reduces the actual ground contact area, and the X Hot short irons are more compact than the RAZR X irons, introduced two years ago.
Along with the irons, Callaway's also introducing its X Hot and X Hot Pro hybrids, which feature a thin-faced design for distance and a reconfigured sole plate with more relief in the heel and the toe meant to increase forgiveness on a variety of lies.
The new irons, which join Callaway's X Forged irons in its 2013 products, will be available Jan. 25, 2013. The X Hot irons, which in a departure for the company will feature two flex options on the True Temper Speed Step 85 lightweight steel shaft as standard, will be available on Jan. 25 for $700. The X Hot Pro irons, which will be offered with the True Temper Project X 95 shaft in three flexes as standard, will sell at $800. The X Hot hybrid, available in 3- to 6-iron lofts, and the X Hot pro, with a more compact head in lofts of 16, 18, 20 and 23 degrees, are priced at $180.