New irons
Callaway's new Epic Max Star lineup uses lightweight construction to boost ball speed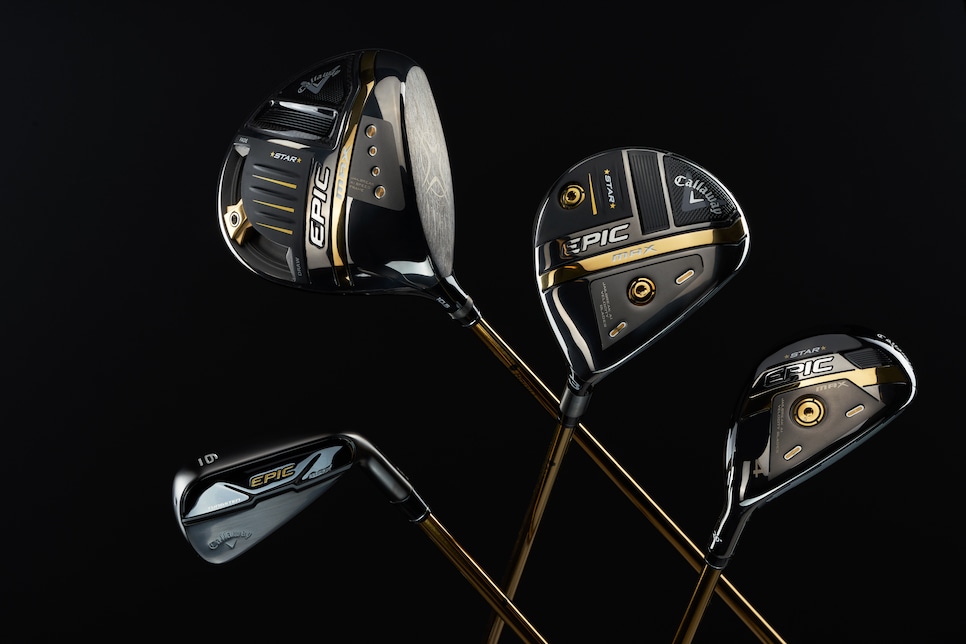 What You Need to Know: A complete line of lightweight clubs (driver, fairway woods, hybrids and irons) with a lightweight design to promote faster ball speeds for more distance for slower swing speeds.
Price: The driver ($700), fairway woods ($430 each) and hybrids and irons ($350 each) will be available for pre-sale on October 21 and at retail November 4.
The Deep Dive: Callaway has enjoyed success with several iterations of its Epic line of woods and irons and leans in on that platform even further with the introduction of its Epic Max Star lineup—an ultra-lightweight, ultra-premium line of clubs designed to help create more ballspeed for below average swing speed golfers.
The high-end series of clubs, which includes the Epic Max Star driver, fairway woods, hybrids and irons, combines lighter grip, shaft, and head elements to create more speed for this category of golfer. That trend begins with the metalwoods, including most notably a driver that is 52 grams lighter than Callaway's standard Epic Max driver thanks to a lightweight 36-gram Attas Speed T1100 shaft and a Winn Dri-Tac Lite grip that's a mere 25 grams. A lighter grip allows for a lighter clubhead (186 grams), made possible through the use of a triaxial carbon material.
"A 52-gram difference in clubweight is an enormous advantage for those who have trouble generating speed, but you don't want to take too much weight out of the head," said Dr. Alan Hocknell, Callaway's head of research and development. "So while you can't make the club lighter and lighter and lighter, you can make the overall club lighter and lighter and expect the head speed to go up. You can gain 3, 4, 5 miles per hour of head speed and that helps keep the ball in the air longer which leads to more distance."
The Epic Max Star driver includes many of the features of the standard Epic Max driver, including a variable thickness face design created through the learnings of artificial intelligence. The driver, fairway wood, and hybrids also employ the company's "Jailbreak" technology, where bars and blades inside the clubhead join the crown with the sole to produce more flexing in the face.
On the driver, a carbon toe patch adds a touch of draw bias while a 9-gram sliding weight can be moved to affect shot shape. For the fairway woods, 5-gram and 2-gram weights can be moved either forward or rearward. For more forgiveness and launch, the heavier weight goes in the rear, while moving it forward results in a lower launch with less spin.
"The toe patch subtracts weight from the toe instead of adding weight to the heel, which achieves the draw bias but is in keeping to the lightweight solution," said Hocknell. The driver comes in lofts of 10.5 and 12 degrees.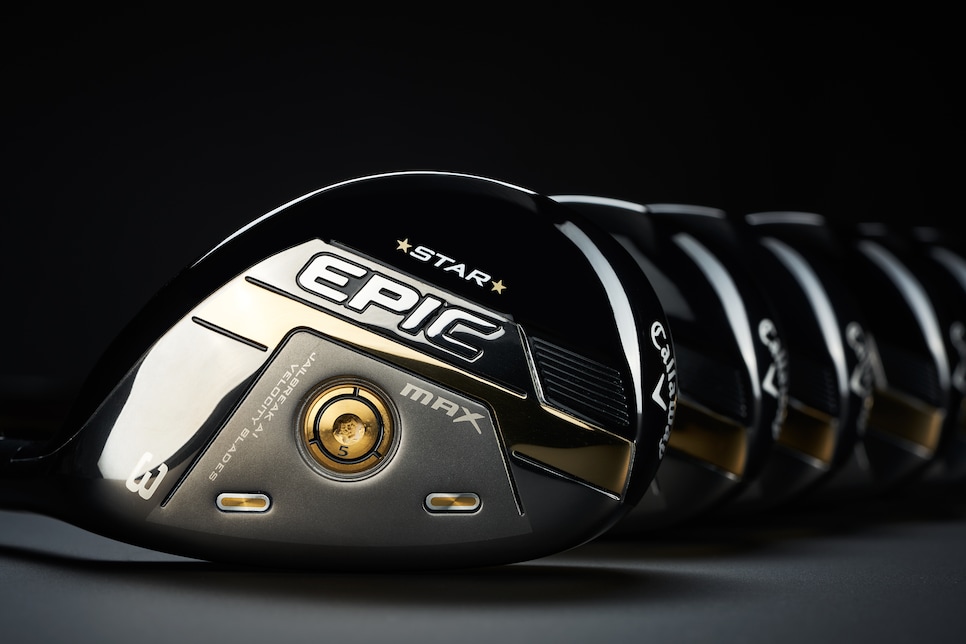 The fairway woods and hybrids utilize high strength C300 maraging steel in a wraparound cupface design. Both also feature a broad range of lofts. That includes a 15-, 18-, 21- and 23-degree in the fairway woods and hybrid lofts that run from 17 to 32 degrees in three-degree increments.
"We have a really efficient face cup and the Jailbreak design is making it work even better," said Hocknell. On the hybrids, a cambered leading edge with more of a fairway-wood shape allowed for more freedom on where to place weight, including tungsten weighting in the heel and toe for more stability.
The black Epic Max Star irons boast a thin steel A.I.-designed cupface set in a forged carbon steel hollow body. The split tungsten weighting places weight low in the toe and heel and together they produce a forgiving iron that yields a larger area of the face with maximum ball speed. Microspheres (hollow spheres suspended in urethane) damp out unwanted vibration.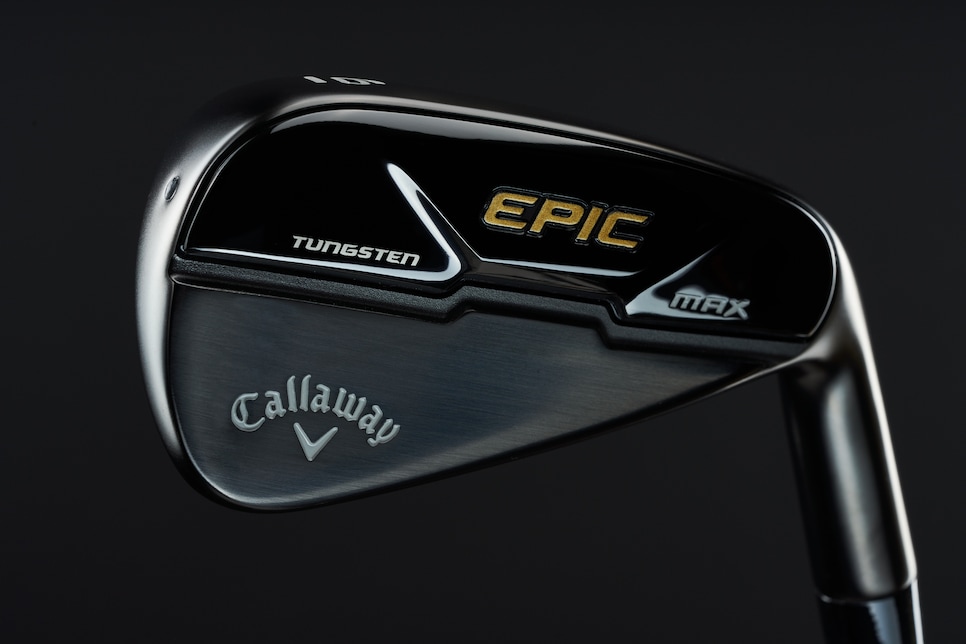 "We don't have another iron like it in terms of head construction," said Hocknell. "You'll find elements of it across our lines, but there's a lot of things here that are very helpful for the game-improvement type of player to launch the ball consistently with very high ball speed."
The driver ($700), fairway woods ($430 each) and hybrids and irons ($350 each) will be available for pre-sale on October 21 and at retail November 4.
Find the right club for your game with our new Hot List interactive: