Equipment
Callaway Big Bertha B-21 driver, fairways aim to answer all the questions struggling golfers' games ask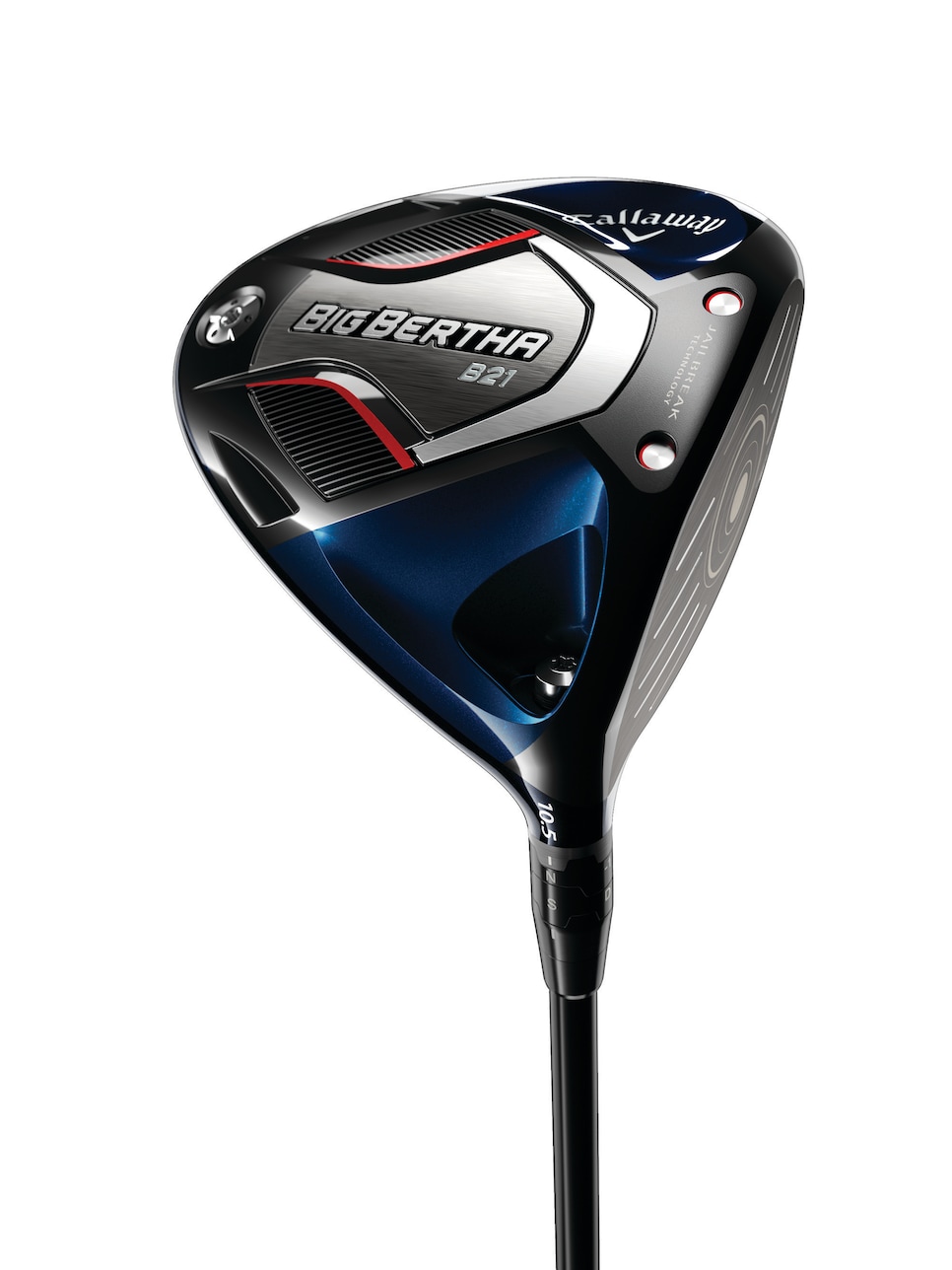 It may not be well understood by the average struggling golfer, but designing golf clubs to combat bad swings, off-center hits, and wildly slicing sidespin is no casual pursuit. In fact, in many cases, says Callaway's senior vice president of research and development Alan Hocknell, it's much more challenging to help average golfers gain an advantage than it is to help the elite player. Unfortunately, the so-called super game improvement drivers and fairway woods often end up compromising performance somewhat because the struggling golfer has so many fires that need to be put out.
But Hocknell believes Callaway's new Big Bertha B-21 driver and fairway woods provide more of a comprehensive solution for those players who can't find the planet with their tee shots and haven't launched a fairway wood higher than a hedgerow since apps were that thing you did instead of dinner.
"There's been a drift away from overt super game improvement type features," Hocknell said, alluding to the heritage of the Big Bertha name in Callaway's history and its strong link to aggressive game improvement. That's particularly true with the B-21 driver, he said. "Maybe moreso than others on the market, this driver is one where we've taken to players who struggle with too much spin and hitting across the target line and seeing all that spin converted into sidespin and the big slice. We are sort of saying this club's design is definitely in alignment with the Big Bertha DNA where we've used shape, size, club configuration and other things on purpose to try to give different opportunities over time to golfers who need the most help."
Giving the most help, though, meant producing a design that not only was focused on forgiveness for shots all across the face, in essence a high moment of inertia or stability on off-center hits. The Big Bertha B-21 driver also focused its design on low spin. Now it's fairly common to hear drivers being touted as low spin with an emphasis on the performance needs of better players, but building a driver with low spin and high stability is less common. Throw in some built-in draw bias and a hosel position that encourages a more accurate start line for the over-the-top swing that cuts across the ball is a full-service attack on what most average golfers struggle with.
The B-21 driver's notable construction features include a significantly larger face than the typical Callaway driver, the oversize approach being not only more effective but a natural confidence booster to more inconsistent players. Hocknell says the learnings behind the design come as recent as this year's Mavrik lineup and specifically the Mavrik Max driver, but as far back as the triangular Fusion and even FT-Iz drivers from nearly a decade ago, too.
The B-21 face's unique variable thickness pattern, called "Flash Face SS21," is again the result of the company's trademark use of artificial intelligence, and is again supported by the twin vertical "jailbreak" bars that connect crown and sole to stiffen the frame and concentrate flexing in the face.
The oversized, slightly stretched triangular shaped head builds stability while the large composite crown that weighs less than 10 grams saves additional weight that's redistributed in a way that both increases that mis-hit forgiveness and promotes less spin. With the weight saved, mass internally is positioned in the front (for a low and forward center of gravity), in the heel for a slice-fighting draw bias and in a rear weight screw to help boost moment of inertia. The whole arrangement, combined with reduced distance between the leading edge and the shaft axis, is "creating a new recipe for spin killing," Hocknell said, adding that this player encompasses a wide range of clubhead speeds, probably higher than what's generally thought of as the limits for super game-improvement designs.
"We're allowing you to swing it your way and then the stuff going on inside the head, the performance of that, will be measured by the reduction in backspin and the reduction of sidespin, which will translate into more efficient and straighter ballflight which should be noticeably different in terms of distance.
"This driver is intended to take spin out of the shot more aggressively than other super game improvement drivers because it also introduces draw bias and high MOI, so it's a pretty unique spin-reducing tool."
As Hocknell explained it and as many average golfers are all too familiar with, the chronic right-handed slicer is typically aiming well left of the target, maybe well left of the fairway, in an attempt to keep a tee shot in play. That ballflight ends up spending more energy side-spinning its way across the fairway horizontally rather than moving straight toward the target. That's a better gameplan for distance that can go beyond a ball speed increase, Hocknell said.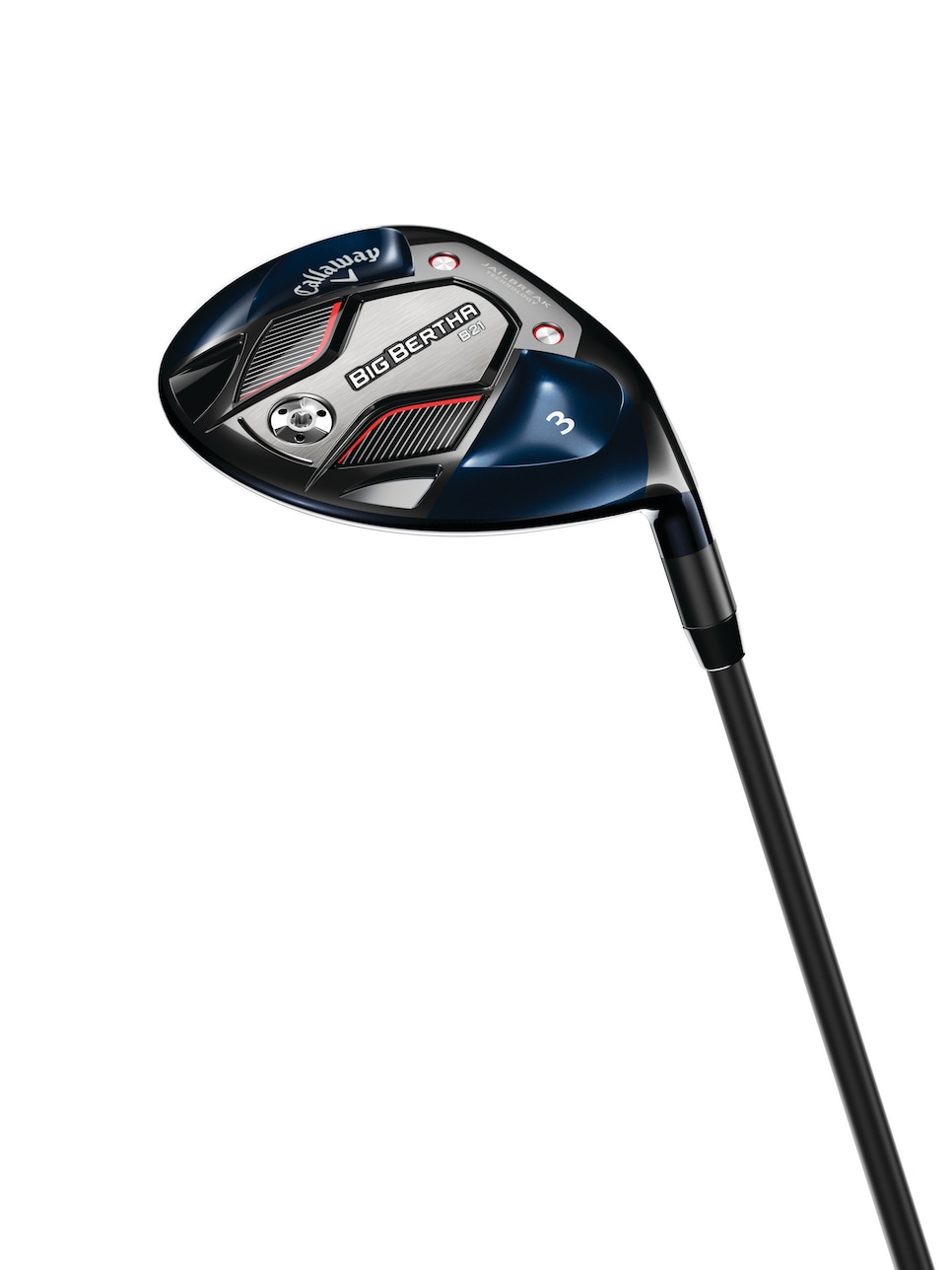 "Hopefully, these players gain a sense that they don't have to compensate as much with their aim," he said. "Plus the potential for more distance through forward roll with the improved angles when the ball lands should provide more encouraging signs, too. It's really a more transformative experience that a golfer like this could see."
The Big Bertha B-21 driver, whose lofts will play higher than the number indicates, includes Callaway's eight-way adjustable hosel to tweak loft (plus two/minus one degrees) and lie independently. A new Callaway-designed RCH shaft is designed with a more flexible tip section to enhance launch, as well.
"We want to give players the advantages of a fairway wood in terms of the height of flight that you would expect and the MOI advantages that fairway woods have over hybrids, but make the club a little bit easier to put on the ball to make the rest of that design come to life," Hocknell said.
The B-21 fairway woods also are focused on helping this group of players produce more consistently higher-flying ballflights from the longest clubs they hit off the ground. Callaway's team increased that potential with slightly shorter shafts, a shallower face and a measure of offset to improve contact. The design also includes the A.I.-based face thickness along with the internal jailbreak bars supporting the crown and sole.
The Big Bertha B-21 driver ($500) is offered in three lofts (9, 10.5 and 12 degrees), while the B-21 fairway woods ($300) come in four lofts (3-, 5-, 7- and 9-wood. The clubs go on sale Sept. 10.