The Loop
California police were involved in two high-speed car chases on Tuesday. Both involved a golf course
Not one but two southern California police pursuits traversed golf courses Tuesday, with neither ending well for the drivers.
The first ended at Tahquitz Creek Golf Course in Palm Springs, where a couple was arrested on suspicion…key word here, suspicion of resisting and obstructing a police officer after finishing with a stolen truck in one of the course's lakes. I like the prosecutor's chances of a conviction here.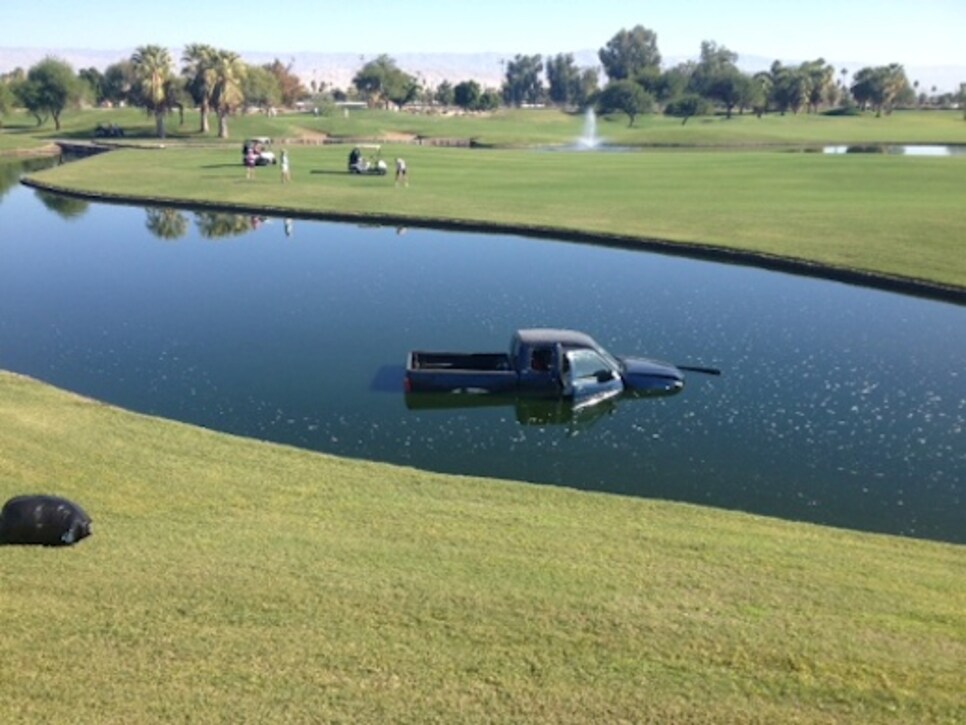 The second chase traversed Corona's Eagle Glen golf course, where a minivan drove frantically up, around and through the busy course as linksters were out enjoying some Veteran's Day golf. As CBS Los Angeles' TV report shows, no portion of the course was off limits for the van. The driver, suspected of attempted fraud at a nearby Home Depot, ultimately drove the mini-van off the course and toward Perris, where the suspect was shot and killed by L.A. County Sheriffs deputies.