The Loop
Five questions with Cal men's golf coach Steve Desimone
He has coached the California men's golf team for 34 seasons, but Steve Desimone has never had one like this year's: 11 wins in 13 tournaments. Before taking his team to next week's NCAA Championships, the Golden Bear alum fielded five questions from Ryan Herrington.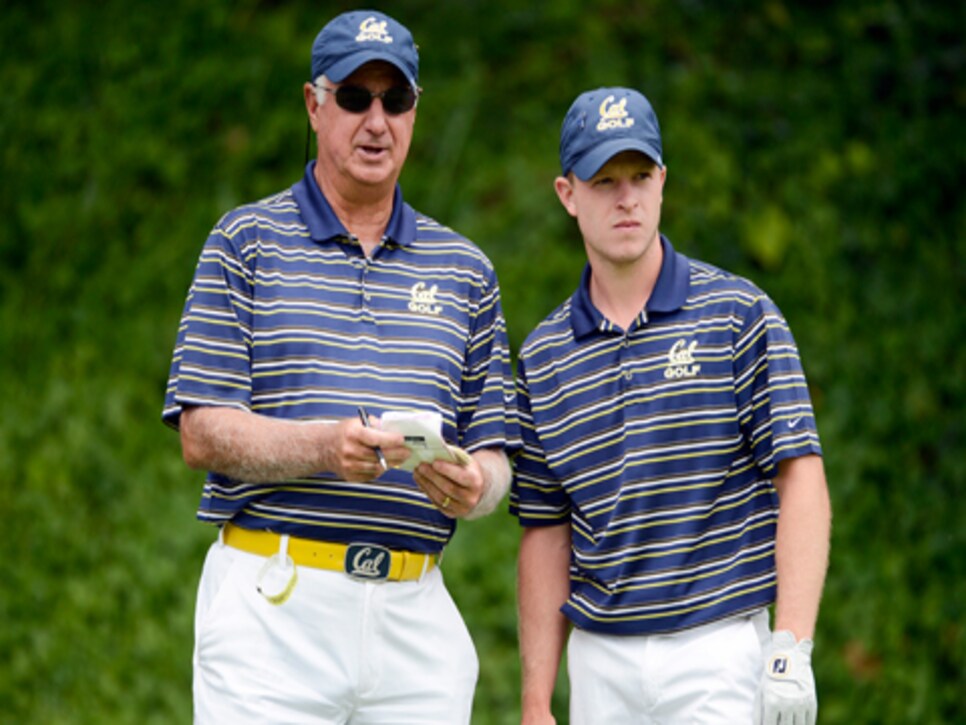 Golden Bear: Desimone has coached the Cal team for 34 years. Photo: J.D. Cuban.
Q: Golf isn't big at most colleges. Have you cracked Cal's mainstream?
It's amazing how many places I've gone where I would not think people were tuned in, but they are. My doctor recently said, "Great season coach. Run that table." It's been overwhelming, gratifying and, in some respects, surprising.
Q: How have the players handled being mentioned as among the best college teams ever?
We haven't dwelled on it. We've been on a mission since losing to Alabama in the NCAA semifinals last year. [Winning the NCAAs] is the goal. These guys are tough. They know what it's like to play with pressure.
Q: Any postseason equipment changes?
The manufacturers take good care of us [with access to the latest clubs and fittings], but there has been very little tweaking. These guys are smart enough not to mess with a good thing. If anybody did, the others would have them in our doghouse so fast.
Q: With the potential for history at the NCAAs, has your apparel company asked you to do anything different?
Cal is a Nike school. They sent us three or four new shirts, which is great. Titleist has sent us gloves, balls, shoes. Ping gave us some new bags. Nothing crazy.
Q: How are sales of Cal golf merchandise going these days?
Sadly, the place in Berkeley that sold that kind of stuff went under a few years ago. Everyone loves a winner, so my guess is there would be a lot of people who would love to put their hands on some stuff. Maybe that's something we can work on.