The Loop
Kudos to Calcavecchia: 53, portly, still grinding on PGA Tour
It will otherwise merit almost no notice, unless he makes a weekend move on the leaders at the Honda Classic, but Mark Calcavecchia's performance warrants mention because, well, because he's Mark Calcavecchia. Oh, and he's 53 and somewhat portly these days.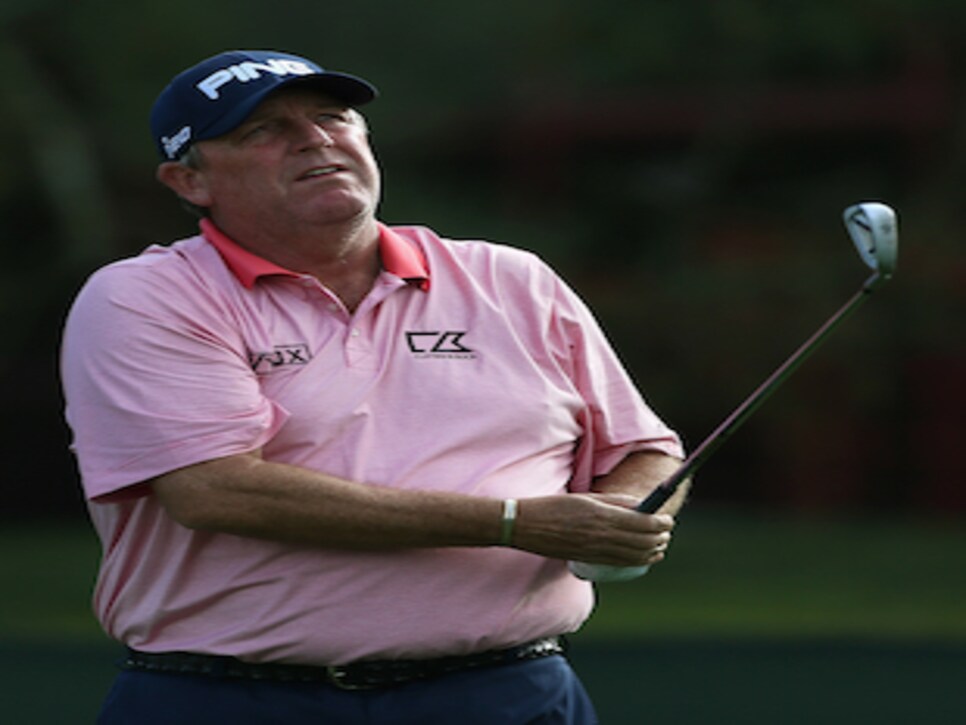 Calcavecchia is self-deprecating, honest to a fault, and always entertaining, as this anecdote illustrates:
"June 12, 1995, my birthday," he said several years ago, recalling that he lost $1,000 to Phil Mickelson in a practice round prior to the start of the U.S. Open at Shinnecock Hills. He missed six four-foot putts, he said. "That was the day my putter left me. And I've putted like crap since."
If his putter hadn't left him, he might be in the World Golf Hall of Fame. Calcavecchia has 13 PGA Tour victories, including a British Open. The unofficial standard, based on Fred Couples' induction, is 15 wins, one major. Calcavecchia has finished second 27 times.
At any rate, when he won the Bell Canadian Open in 2005, he was lamenting his inability to compete with the younger set. "I was just trying to figure out how I was going to make it to 50," he said then. "I'm hoping they lower the age for the Senior Tour down a couple of years. I really don't enjoy playing against Ryan Moore and Chuckie Howell and all of those 23-year-old young guys that hit it 30 yards by me."
So, that as the background, consider this: Calcavecchia, who first played the Honda Classic in 1982 -- or more than seven years before leader Rory McIlroy was born -- has invoked his career money list exemption to play PGA Tour events this year.
Now he has a reasonable chance to make the cut in his third straight tournament by following an opening-round of one-under-par 69 with an even-par 70. He is tied for 48th at the moment. Not bad for a Champions Tour player who couldn't wait to leave the PGA Tour behind.