The Loop
CaddyTrek: A robotic caddie doing the heavy lifting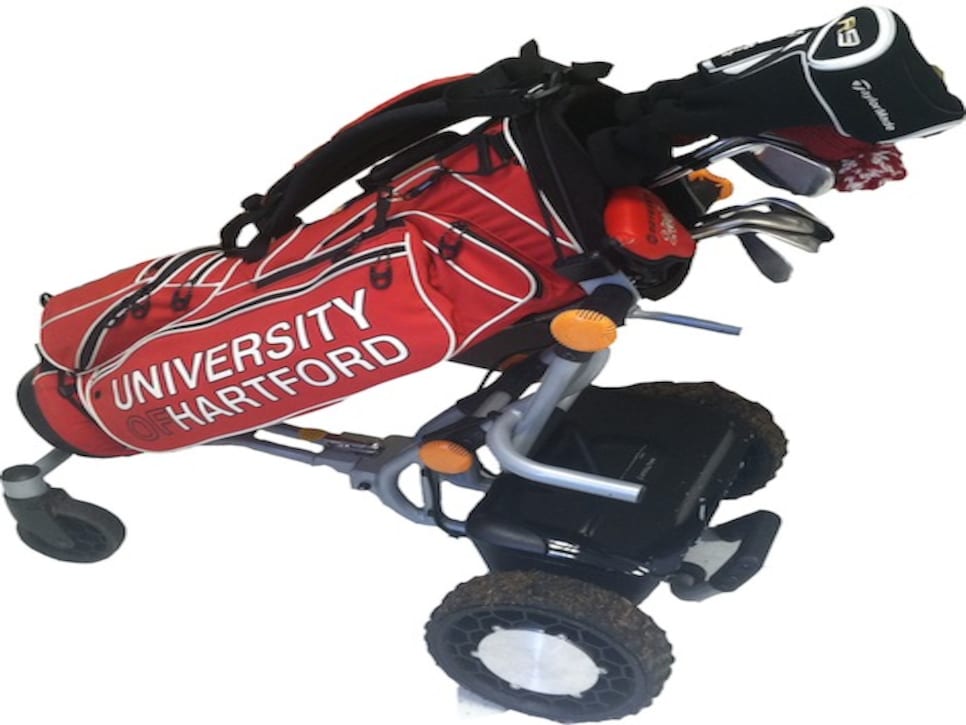 Those who would rather walk than ride, but don't wish to carry their bag or even use a push cart or caddie, now have an option: A robot.
CaddyTrek is a robotic caddie that automatically follows the golfer, at whatever speed they are walking, and stops when they do. It takes its lead from a transreceiver that fits in a pocket that also allows the golfer to stop the CaddyTrek before it follows them onto the green or to send it to the next tee. It has sensors that detect objects in its path, allowing it to avoid collisions.
It can carry up to 45 pounds and comes with a lithium ion battery that will carry clubs for 27 holes or more before requiring a re-charge. It weighs 39 pounds and folds into a 23-inch by 18-inch by 12-inch package.
What's not to like, perhaps other than its sticker price, $1,600?