The Loop
You won't believe why Matt Fitzpatrick's caddie isn't working at Augusta National
Augusta isn't shy about sticking to its rules, which most Masters participants learn to accept. But every once and a while, a ruling comes down from the green jackets that causes a stir. Cue Lorne Duncan and his feet.
Duncan was on the bag for U.S. Amateur champ Matt Fitzpatrick at the Open Championship at Muirfield, and he came down to Augusta this week planning to loop for him again. But instead of preparing to carry Fitzpatrick's bag tomorrow, Duncan has retreated to Myrtle Beach. He's not allowed to caddie at the Masters because, due to a foot problem, he refused to wear anything but sandals. And sandals don't jibe with Augusta wardrobe regulations.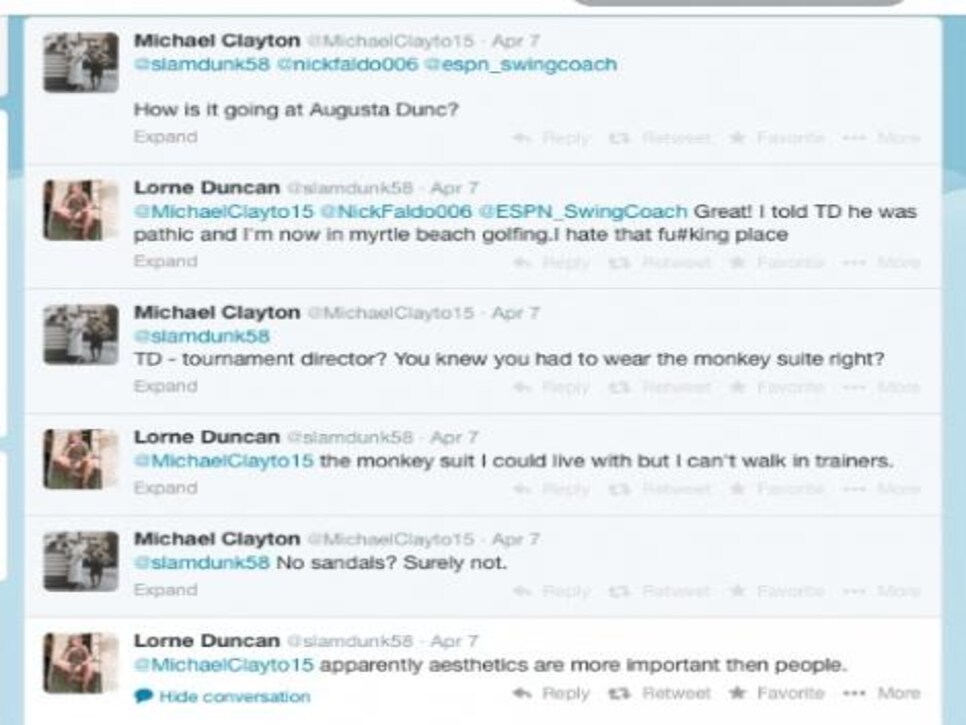 It's a big change that's coming late in the game for Fitzpatrick. His new caddie for the week is Rickey Elliot (who's been on the bag for Brooks Koepka).
You can't help but feel for Fitzpatrick. The baby-face 18-year-old already has a daunting pairing with defending champ Adam Scott, and now he's gotta keep his nerves calm with a new guy on the bag. No small task.
Duncan followed up his original tweets, saying "My comments about Augusta, I thought, were between Mike Clayton and I. In my heart of hearts all I wish for is Matt having great masters week."