4 feet, 7 inches
Players 2023: The caddie contest winner reveals his secret to hitting the perfect shot on 17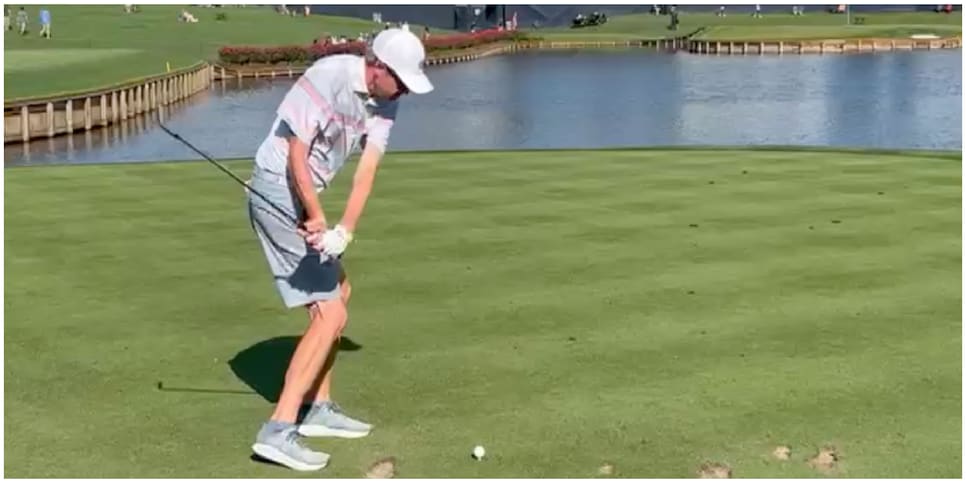 "I could see a random dart to 4'7"
That was the text Luke Hopkins, Ben Martin's caddie, sent to his friends the night before the Players Championship's annual closest-to-the-pin caddie contest. He's got the receipts to prove it.
Perhaps it was a moment of divine intervention, or just simple dumb luck. But either way, when Hopkins stepped onto the 17th hole Wednesday morning to cast his entry, that number — four feet, seven inches — was floating somewhere in the universe. He knew he flushed it as soon as he hit it. From their view from the tee, they could see it was inside 10 feet. But when ShotLink spat out the exact number, Hopkins couldn't believe his eyes.
"My jaw dropped," he said. "I didn't think anything about winning the contest. I just couldn't believe. I mean, to the inch!"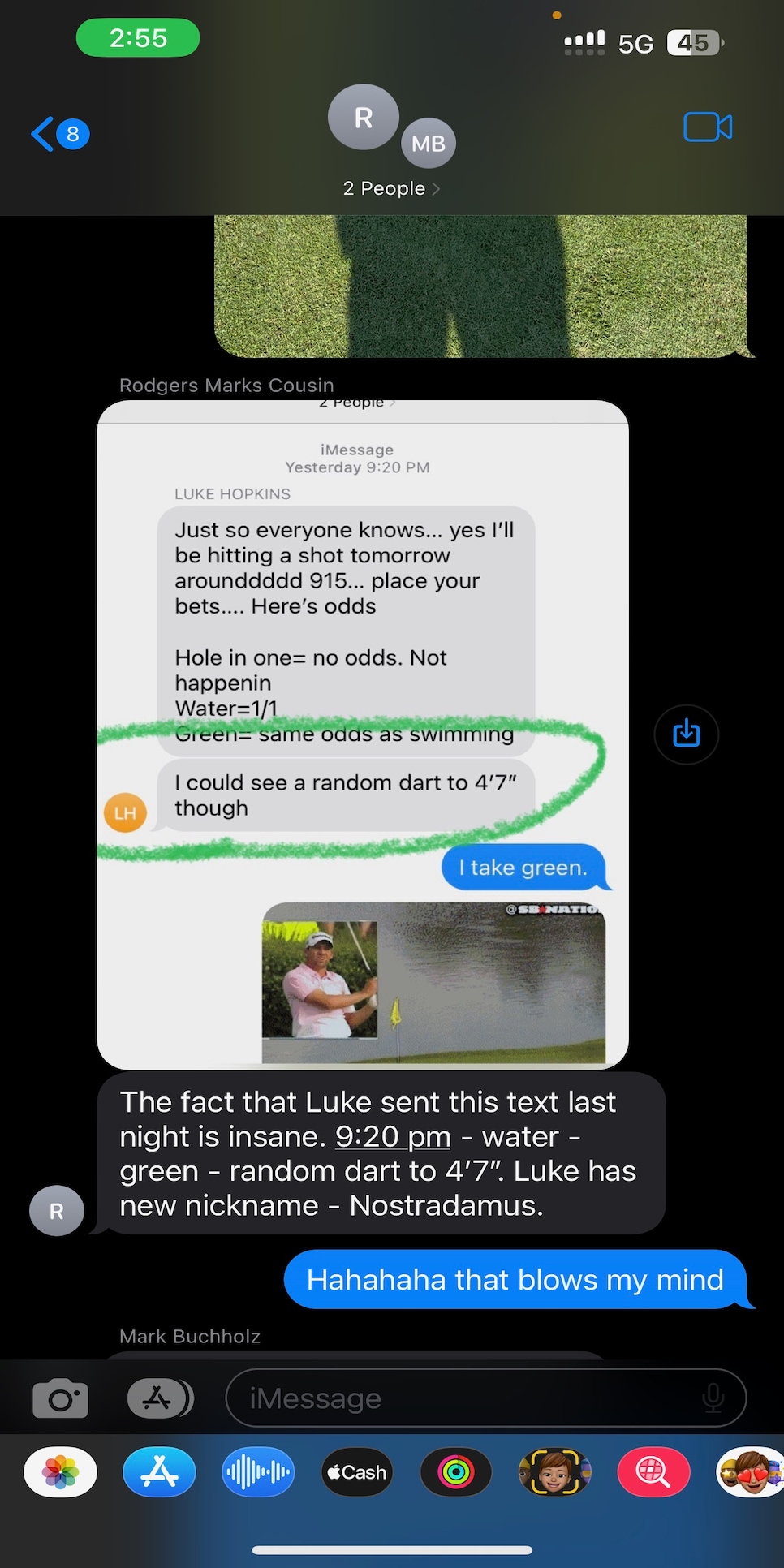 It settled the bet between his two friends — there was a Chick-Fil-A meal on the line — and was enough to claim victory in this year's contest.
Hopkins is a good player, a former mini-tour professional who played on the Clemson University golf team alongside Martin, and boasts a South Carolina Amateur Championship to his name. He knows what he's doing. With the wind gusting, he navigated the hole in similar conditions as the pros on Thursday, and ended with a result that most players would trade for in an instant.
Here's how he said he did it.
Hopkins comes at the shot from a relatable perspective: How can I hit a great shot, without much practice? The key, he says, is not trying to reinvent the wheel. Don't get fancy; play with what you have.
"The wind was blowing from 2 o'clock at about 20 mph," he says. "I'm not good enough at golf anymore to say: 'Let's take some off here, hit a little punch cut in there.' Nope, I just pulled 8-iron, aimed at that bunker, and hoped for the best."
We've said it over and over again, but under-clubbing is an epidemic for amateur golfers. We saw, thanks to a recent experiment, how it hurts golfers on this hole specifically, too.
But the good players, like Hopkins, know. They put their pride to one side, and take an extra club (or two).
"It was 143 yards to the pin. I was guessing it was playing somewhere in the high 150s because of the wind, so I just pulled an 8-iron trying to hit it about 160," he said.
Finally, once you've taken enough club, there's only one thing left to do.
"I forget who said it first and made it famous, but it really is 'aim small, miss small.' Pick your target, commit to it and forget to it. This ball needs to go to this target," he said. "You can't think about what happens if it goes in the water, because on that hole, it could go in the water in all kinds of ways."
There's no reinventing the wheel in golf. Hopkins' strategy is the same one many pros will no doubt use over the course of the week. And with enough luck, maybe they'll catch a little piece of magic, too.