News
Caddie and Korn Ferry player test positive for COVID-19, but zero cases among PGA Tour players at Memorial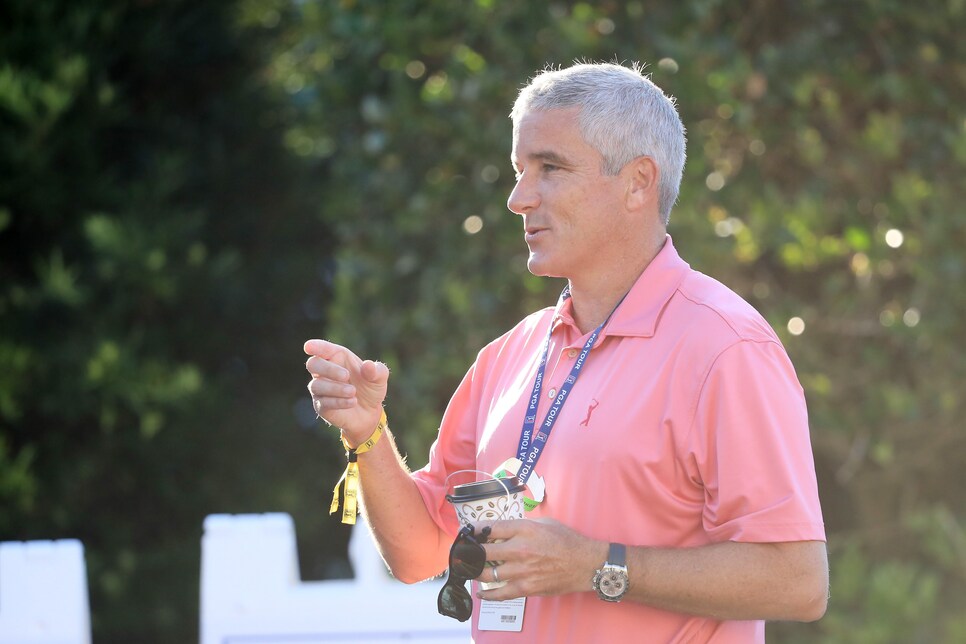 The PGA Tour reported zero players tested COVID-19 positive at this week's Memorial.
The announcement marks the second straight week zero players on tour tested positive for the virus. Though the tour has remained in Columbus—thus cutting down on the need for travel and the inherent exposure risks that come with it—a contingent of players did not play in last week's Workday Charity Open.
"We're now over 6,000 total tests that we've given to our constituents, and if you look at players and caddies on the PGA Tour or Korn Ferry Tour, we've had 21 positive tests, six players on both tours, three caddies on the PGA Tour and six caddies on the Korn Ferry Tour," PGA Tour commissioner Jay Monahan said this week at Muirfield Village. "Now, each one of those 21 -- you don't want to have any, but I think as you look at where we are and the trends for our overall program, and again, the tightening that we've done, I think that the results are very good, and we're certainly encouraged by that. We're proud of that.
"I think our players deserve a ton of credit for not only what they're doing here on-site in terms of social distancing and masking and being entirely aware of what we need to do when we're on property, but also as I've gone market to market seeing players in hotels and other places, I think we're doing—we're executing a plan that we set out, and we're confident that if we continue to do that we're going to be in a really good place as we go forward."
There are two cautionary COVID-19 groups at the Memorial, with Dylan Fritteli paired with Graeme McDowell and Denny McCarthy with Harris English. Last week, the tour put Fritteli, McCarthy and Nick Watney in the same threesome, as the players continued to test positive for coronavirus but were cleared by CDC guidelines as they were no longer showing symptoms.
It wasn't a clean slate across the board, however. The tour did announce one caddie tested positive at Muirfield Village, while one player registered a COVID-19 test on the Korn Ferry Tour. The tour declined to release the names of either person.