The Loop
BYU and the scheduling issue now plaguing the NCAA Women's Championship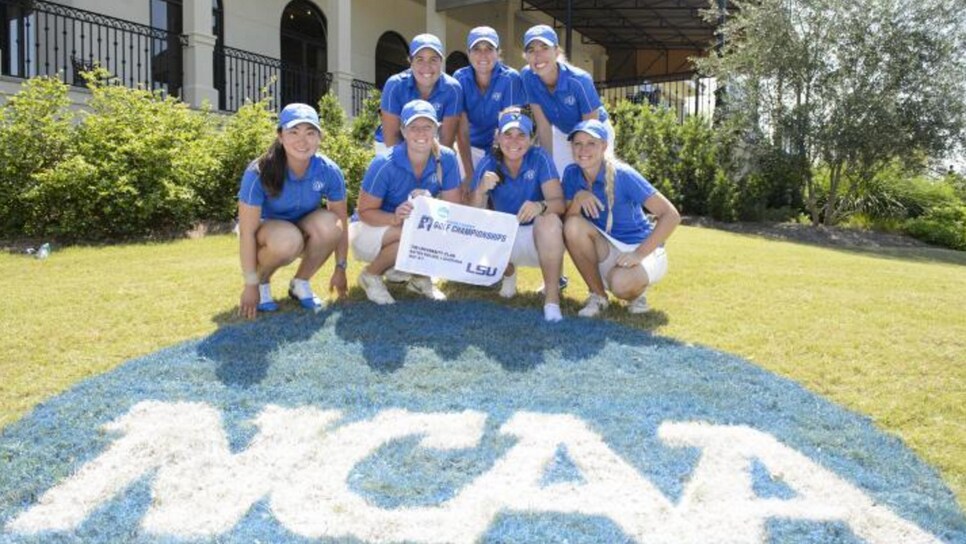 The NCAA Women's Championship technically begins on Friday, May 20 at Oregon's Eugene Country Club, but for one of the 24 teams in the field, it will start a day earlier.
With BYU finishing sixth at the NCAA Baton Rouge Regional on Saturday, the Cougars earned the final spot into the national championship, the first time the school has qualified for nationals since 2007.
However, the format of the championship changed two years ago, with match play added to determine the team winner. In turn, the championship is now played over six days (rather than four) and Sunday now is used as a day of competition: stroke play on Friday, Saturday, Sunday and Monday and match play on Tuesday and Wednesday.
That creates an issue for BYU, whose sports teams have a written policy prohibiting competing in athletic events on Sundays due to religious reasons.
To accommodate the Cougars, as required by NCAA Bylaws, the NCAA Women's Golf Committee announced Sunday it will allow BYU to play its Sunday stroke-play round on Thursday afternoon (May 20), which currently is the one practice day for schools before the start of the championship. BYU would practice in the morning along with other teams, then play its official third round (using Sunday hole locations) that afternoon.
BYU will play the first and second rounds on Friday and Saturday, as scheduled, then wait for the rest of the field to complete play on Sunday. If BYU were among the top 18 teams after everybody plays three rounds, the Cougars would play a fourth stroke-play round with the other schools to determine the eight teams that advance to match play.
In March, BYU won the West Coast Conference Women's championship, the first time a program other than Pepperdine won the WCC title since 1997.